Whatever Happened To Pop It Pal After Shark Tank?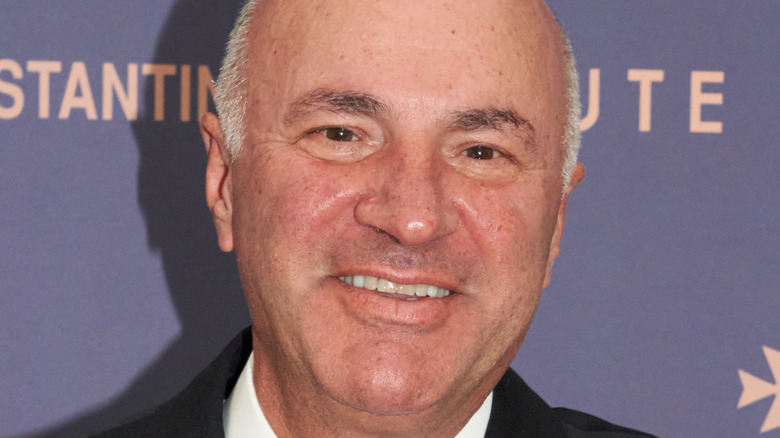 Romain Maurice/Getty Images
Squeamish readers beware — this "Shark Tank" product was made to capitalize on a particularly gross fixation.
Pop It Pal entered the tank in 2019 during Season 10, asking for $250,000 in exchange for 10% of the company. The company pitched its unusual product to a rare panel of sharks that included two guest investors. "Branding guru" Rohan Oza and Bethenny Frankle of Skinny Girl fame joined series regulars Mark Cuban, Kevin O'Leary, and Lori Greiner.
The concept behind the Pop It Pal was simple. Many people (whether they freely admit it or not) enjoy popping their own pimples — how do you, a hungry entrepreneur looking for a problem to solve, give these people a way to exercise that urge continuously and without harm to their own skin? You create a block of fake skin and fill it with fake pus. Though the trio behind Pop It Pal was confident that a market existed for their product, they still needed to convince the sharks.
Frankle was the first to bow out, calling it a "novelty gag." O'Leary, assuming no other Shark would take a risk on Pop It Pal, offered them a non-negotiable $250,000 for 5% — with a non-perpetual $1.50 royalty on every unit sold, of course. Oza and Greiner both went out quickly afterward, though they praised the company's sales and creativity. Cuban made his own non-negotiable offer but wanted 25% of the company instead. Pop It Pal ultimately went to O'Leary, with Cuban laughing that it was "the second time in eight years I've lost a deal to Kevin." But did Pop It Pal ooze their way to success under Mr. Wonderful's guidance? Or did they pop under pressure?
Pop It Pal fails to expand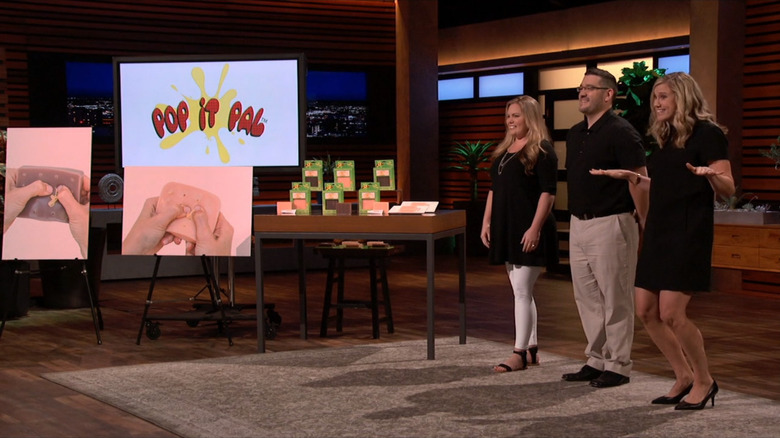 ABC
There's bad news and there's good news (or, if this article is already grossing you out, just more bad news). The good news is that Pop It Pal is still available for purchase online, through their website and retailers like Amazon. The kits costs $19.99, with refill tubes of pus going for $5.99 apiece. According to numerous "Shark Tank" blogs, the company posted a $500,000 profit in June of 2021, but there seems to be no official source for this claim. If it's true, it seems like a modest figure considering Kevin O'Leary's royalty remains in effect until he personally recoups $750,000 (this is assuming O'Leary and Pop It Pal closed their deal).
In 2020, the company behind Pop It Pal attempted to run a Kickstarter campaign for their new product, the Blackhead Buddy. It came over $500 short of its relatively small $2,000 goal. It's also worth noting that their product line has seemingly remained confined to what they brought to "Shark Tank" in 2019, despite boasting the desire and capacity to extend their offerings with products such as Blackhead Buddy and new colors of pus.
This isn't the first time a niche "Shark Tank" product failed to capitalize on the momentum from appearing on the show. Beard King — a bizarre shaving apparatus that won a deal with Lori Greiner — had a similar post-tank experience.