Whatever Happened To Beard King After Shark Tank?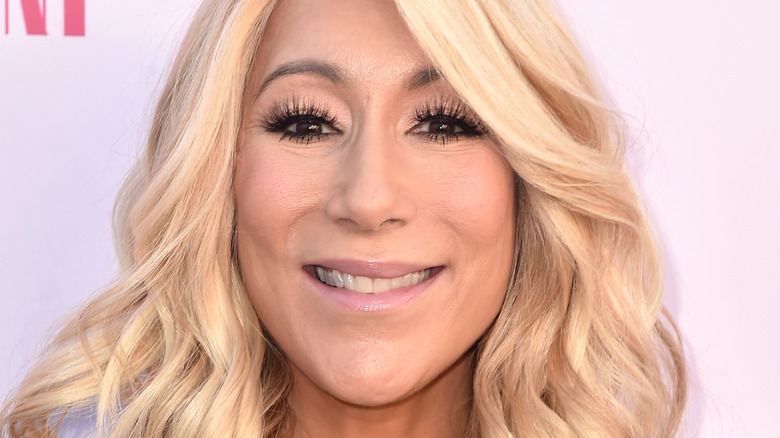 Alberto E. Rodriguez/Getty Images
This curious "Shark Tank" product sought to do away with those wet, hairy sink messes and clogged drains that follow a normal beard shaving session. The entrepreneurs behind Beard King entered the tank with their flagship product, the "Beard Bib," a simple drape that attaches around the neck to catch each and every hair that falls off your face. It's not the sort of product that breaks records on "Shark Tank," but one that could make an impression on the right "shark."
In Season 7, Episode 7, Nicholas and Alessia Galekovic were seeking an investment of $100,000 in exchange for 20% of the Beard King company. The panel included core investors Robert Herjavec, Kevin O'Leary, Lori Greiner, and Mark Cuban, as well as guest investor Chris Sacca. The fresh-faced company had barely been in full operation for a month before their appearance on the show, during which time they did over $80,000 in sales. With profit margins of about 76% and a patent pending, the Galekovics had a decent foundation on which to stand for their relatively new company. That doesn't mean their pitch was a slam dunk.
Did Beard King close a deal?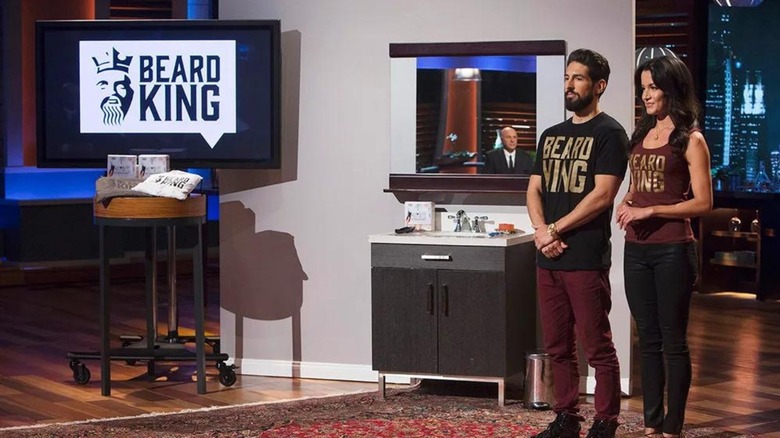 ABC
Beard King did leave the tank with a deal, but it was far from what they had in mind going in. Robert Herjavec was the first to bow out, followed quickly by Mark Cuban (who was worried about backing a one-product company). The product stumped both Kevin O'Leary and Chris Sacca — albeit for different reasons — leading to their backing out. That left Lori Greiner as the only option for these hopefuls. The good news is that she saw a market for the Beard Bib; the bad news is that she wanted a majority stake in the company. The Galekovics managed to talk her down to 45%, and a deal was struck.
Beard King has mostly stagnated since their "Shark Tank" appearance. There's no evidence of the product on Greiner's website, which isn't a good sign in regard to them actually closing any sort of deal. It's possible that after leaving the tank, they felt unsure about giving away 45% of their company and chose to back out. They would eventually sell the entirety of their company to "law school dropout" Raj Patel, an e-commerce enthusiast. The company has no website, though it's unclear if it ever had one — it also seems as though they've failed to expand the product line. All sales are done through Amazon, where the cost of a bib has gone down from $29 to about $12. Their Instagram account has also been inactive for nearly a year.