Who Played Vina Navarro On CSI: Miami?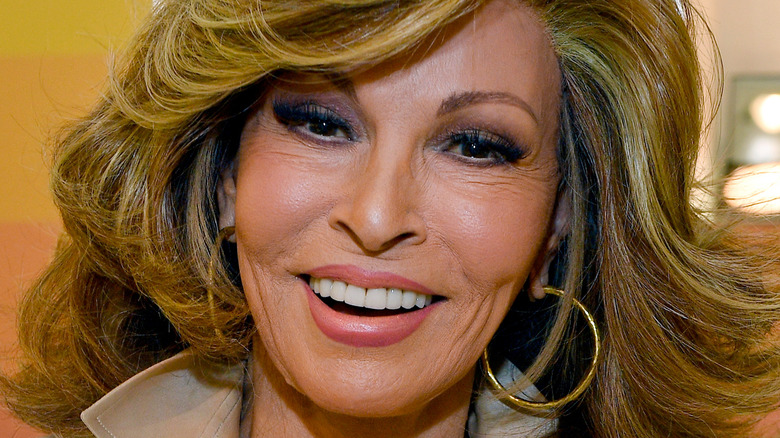 Matt Winkelmeyer/Getty Images
Esteban Navarro (Kuno Becker) aka "The Miami Taunter" is a sadistic serial killer, one of Horatio Caine's (David Caruso) most formidable enemies on "CSI: Miami." Yet Caine doesn't expect that Esteban's mother, Vina, might be even more duplicitous and dangerous.
In the Season 10 episode "Rest in Pieces," Esteban as well as his father, Diego (Carlos Bernard), are both suspects when Esteban's long-dead grandfather is found buried on the family's property. Vina eventually shoots Diego, seemingly in self-defense. Esteban's "trophies" from his killings are discovered in the process, and the killer at last goes to jail.
However, justice hasn't exactly been served. Caine realizes that Vina really killed Esteban's grandfather and framed her son for it, but it's already too late. Vina flees the country, while telling Caine over the phone that she looks forward to seeing him again.
Vina Navarro may have only appeared in one episode of "CSI: Miami," but the actress behind the villainous role may look familiar to eagle-eyed fans. That's because she's quite the iconic screen legend.
Raquel Welch is a famed actress and former sex symbol
Raquel Welch's role as technical assistant Cora in "Fantastic Voyage" helped make her a star (via Cinema). But it was "One Million Years B.C." and Welch's iconic fur bikini that enshrined the actress as a major sex symbol of the 1960s and 1970s. The actress commented in 2012 to GQ, "That image of me was circulated all over the world even before 'Fantastic Voyage' really hit the screen."
Welch found success in the films "Bedazzled," "100 Rifles," and "Myra Breckinridge," but also struggled to break out of her stereotypical image. She later told Cinema, "Part of being a sex symbol is very flattering and it does help you get success in the business – but only to a point. You're stuck with that moniker forever, and it does cloud people's imagination."
Welch has continued to work in film and on television, making supporting appearances in movies like "Legally Blonde" and "How to Be a Latin Lover," and on the series "Date My Dad." The actress mused, "I've got to the point now where I can poke some fun at my old image and really enjoy letting go when a juicy role comes along."