Justin Bartha Confirms There's A Script For National Treasure 3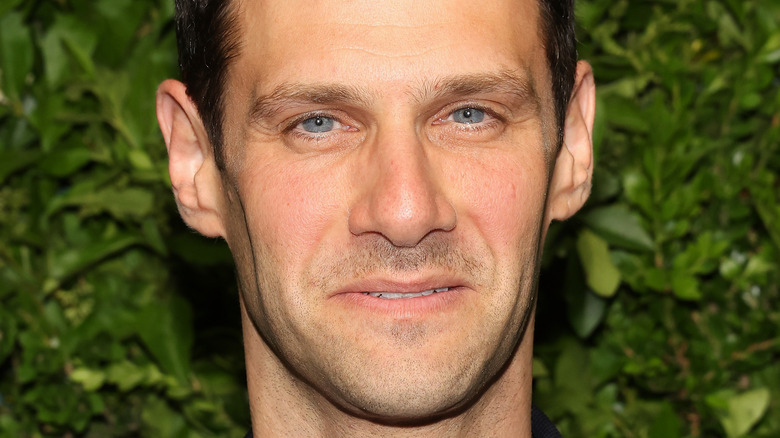 Taylor Hill/Getty Images
The year is nearly over, and a surprise topic that's taking over the internet is none other than "National Treasure." The Nicholas Cage-led adventure series was a box office hit in the mid-2000s, so much so that Disney went ahead and made a Disney+ series continuing the franchise. "National Treasure: Edge of History" doesn't bring back Cage's treasure-hunting Ben Gates, choosing instead to focus on series newcomer Jess (Lisette Olivera).
While the Disney+ series isn't a direct sequel to 2007's "National Treasure: Book of Secrets," it doesn't waste time telling audiences that it takes place in the same world. Although there's no appearance from Cage's Gates, other characters from the movies make their return. The first episode features the return of former FBI agent Peter Sandusky (Harvey Keitel) and special agent Hendricks (Armando Riesco). However, perhaps the most notable "National Treasure" return is Gates' best friend Riley Poole (Justin Bartha). He returns and reveals that Ben and Abigail (Diane Kruger) are still together, and he and Riley are still hard at work on a treasure hunt, teasing the cliffhanger at the end of "Book of Secrets."
Although he only returns as a guest appearance, Riley's inclusion makes the Disney+ series a worthy successor to the beloved movie series. Not only that, but the return of such a prominent character immediately sparked interest in a potential "National Treasure 3," with Cage and company returning to the franchise. According to Bartha, that idea isn't entirely out of the picture, as there is a finished script for a third movie.
National Treasure 3 could be on the horizon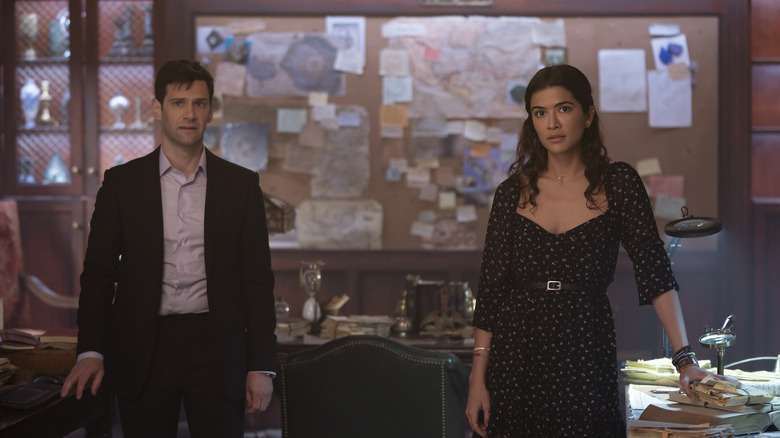 Disney/Brian Roedel
To promote his appearance in "National Treasure: Edge of History," Justin Bartha sat down with Variety to discuss his return to the Riley Poole, one of the most notable roles of his career. When the outlet brought up the idea of making a full comeback to the franchise in the form of a third feature-length project, Bartha revealed that it could happen one day.
"There is a script. That's all I'll say," the actor said regarding "National Treasure 3." "There have been a few different scripts, actually, but the one thing that has to happen is for all the stars to align. I had seen something awhile ago, and it was solid, but the unsung hero of these movies that doesn't get mentioned as much is Jon Turtletaub. Those movies really are an extension of his being. He is very smart and funny, and has a buoyancy to him that mirrors the tone of the movies. I think he has to feel really comfortable and feel like he can see the movie before it happens – and it is getting closer to that."
Earlier this year, "National Treasure" star Nicholas Cage stated he had no plans to continue the series, saying too much time had passed since "The Book of Secrets." However, series producer Jerry Bruckheimer told a different story, telling Comicbook.com that he was working on a script and sending it over to Cage for approval. Based on Bertha's comments, it seems like Bruckheimer had completed the script and even sent a version to the actor. Hopefully, the success of "Edge of History" gets the ball rolling for a possible "National Treasure 3."