Why Melody From CBS' The Equalizer Looks So Familiar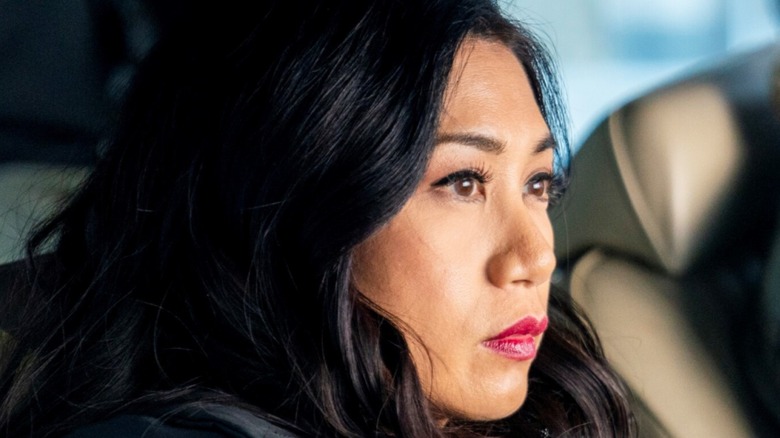 CBS
Robyn McCall (Queen Latifah), a guardian angel and defender for those with no one and nowhere to turn, has had a great deal of supporting characters backing her up among the cast of "The Equalizer" since the show premiered in 2021. One such supporting character is Melody "Mel" Bayani, a longtime friend of Robyn's and former U.S. Air Force sniper who now owns a bar. Melody, alongside her hacker husband, Harry Keshegian (Adam Goldberg), helps Robyn when she needs it.
Over the course of the show, Melody's face has become pretty familiar to audiences, but some fans may have recognized the actor when they saw her in the series premiere. Melody is portrayed by Liza Lapira, who has had many roles under her belt prior to her one on "The Equalizer." Here are some of Lapira's other roles, which will hopefully help you pinpoint just where you've seen her before.
Liza Lapira played a pregnant woman with two uteruses on Grey's Anatomy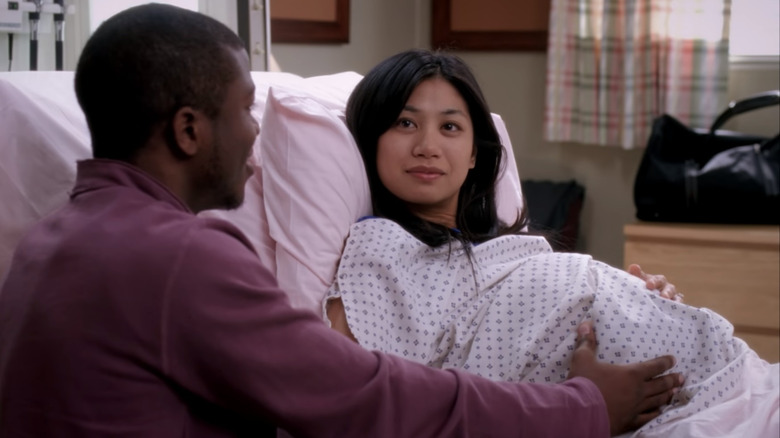 ABC
Many years before Liza Lapira joined "The Equalizer," she appeared on ABC's long-running medical drama "Grey's Anatomy" as memorable patient Noelle Lavatte. While Season 3, Episode 6, "Let the Angels Commit," has a few staples of drama between the doctors, there is also some between Noelle and her fiance, Greg Stanton (Edwin Hodge).
The doctors discover that not only does the pregnant Noelle have two uteruses but also the babies she's carrying aren't twins like the couple thought. The second baby was conceived six weeks after the first one, during a time when the couple wasn't together because Noelle had initially turned down Greg's marriage proposal after they found out they were pregnant. Though it technically wasn't infidelity, Noelle had still withheld critical information from Greg, which results in him walking out on her.
Noelle goes into early labor, and Drs. George O'Malley (T.R. Knight) and Addison Montgomery (Kate Walsh) are able to successfully deliver the first baby via emergency C-section while leaving the second baby in the womb. George is also able to push Greg into forgiving Noelle by reminding him of his commitment to her, which keeps the couple together and happy in the end.
She later had a girl crush on Chloe, the B---- in Apartment 23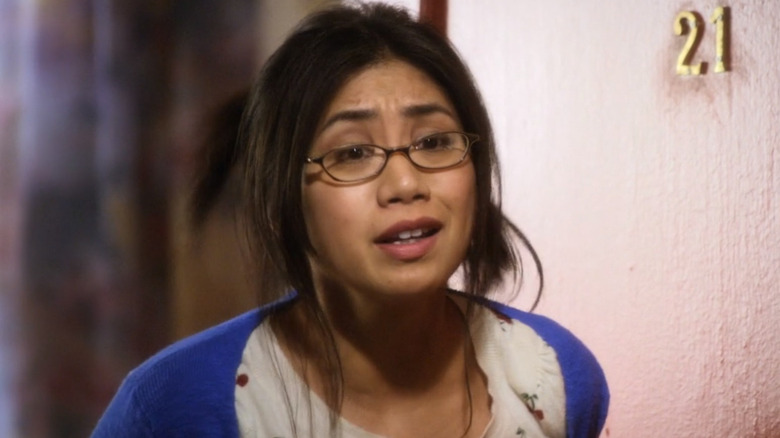 ABC
Those who tuned in to ABC's "Don't Trust the B—- in Apartment 23" might remember Liza Lapira's Robin, one of Chloe's (Krysten Ritter) former roommates. Robin is the first one to utter the warning in the title, "Don't Trust the B—- in Apartment 23," which is confusing in hindsight since she's absolutely obsessed with Chloe, something audiences witness throughout the show's two-season run,
Robin's fixation knows no bounds, resulting in her being the catalyst for more than one awkward moment. Who could forget when she meets Chloe's dad and tells him, "My compliments to the chef," congratulating him on the work he did to bring his daughter into the world?
Chloe details her first encounter with Robin to her new roommate, June (Dreama Walker), with detachment, sharing that Robin sprayed her butt with champagne while they were filming a rap music video. And ever since then, although Chloe is very much the b—- in Apartment 23, Robin is almost desperate for the chance to move back in with her.
Lapira talks to ghosts on the CW's Nancy Drew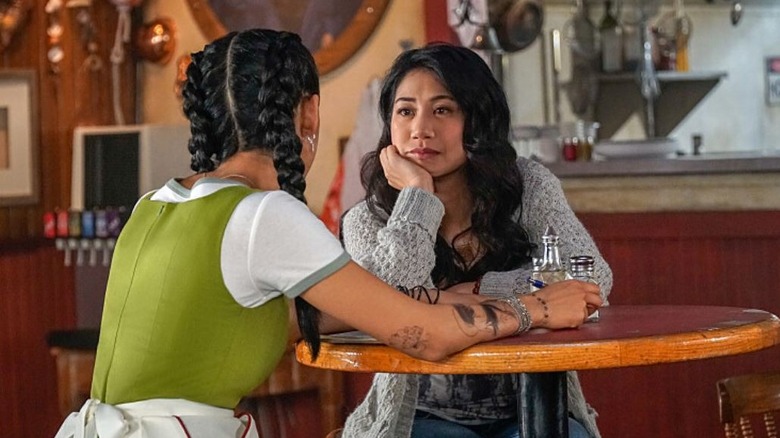 Colin Bentley/The CW
From 2019 to 2021, Liza Lapira was in five episodes of the CW's reimagined "Nancy Drew" as Victoria Fan, George's (Leah Lewis) mother, with whom she has a strained relationship.
After several book series, two previous TV series, and two feature films, this new iteration about the teen sleuth had to make some changes to stay fresh, straying away from its source material a bit. Contrary to the novels, the series contains supernatural elements, which is where Victoria, who is a clairvoyant, comes in. Although Victoria sees her gift as a curse, leading to alcohol abuse, she has been helpful in Nancy's investigations by communing with spirits.
Lapira's single appearance in Season 2 was uncredited and she did not appear in Season 3, but  "Nancy Drew" Season 4 has been announced, so there's still a chance that fans will see more of her.