How To Watch Every Season Of Don't Trust The B-- In Apartment 23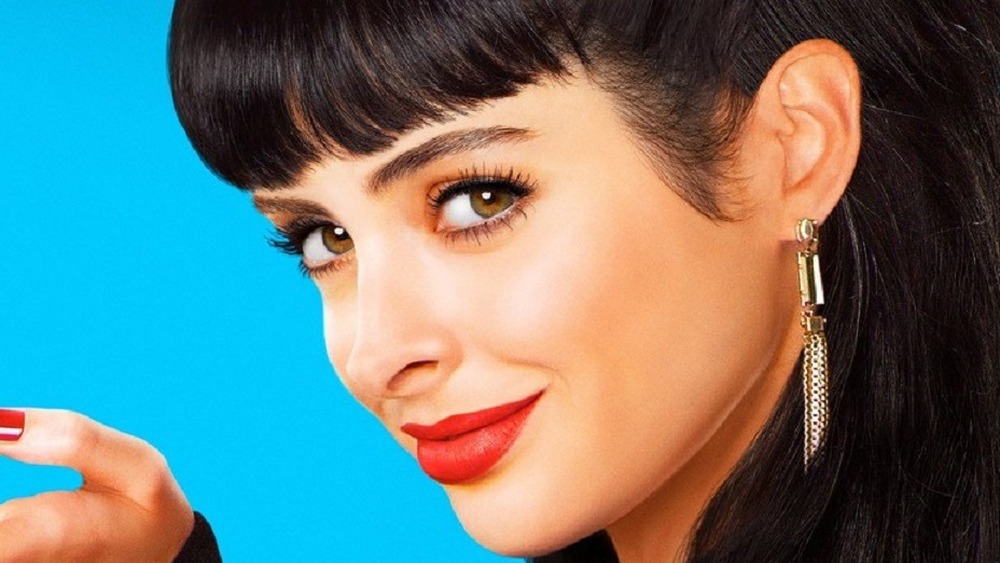 ABC
If we had to name one Hollywood actress whom we would love to have a drink (or three) with, we'd be quick with an answer: Krysten Ritter. Sure, she's undeniably talented and charismatic, but what she doesn't get quite enough credit for is also being hilarious. Most TV fans will recognize Ritter from the classic AMC drama Breaking Bad – in which she portrayed the doomed girlfriend of Aaron Paul's troubled meth cook Jesse Pinkman – or from her starring role on the Netflix Marvel series Jessica Jones, in which she brought every bit of her sarcasm, gravitas, and vulnerability to the role of the titular superpowered private eye. But if "howlingly funny" isn't the first, or even second, descriptor that pops to mind when you think of Ritter, then you've probably never seen Don't Trust the B—- in Apartment 23, the ABC sitcom on which she starred from 2012-2013.
You wouldn't be alone. Don't Trust the B—- only fielded 26 episodes over two seasons before getting the axe, which is a crying shame, because it was one of the most entertaining sitcoms of the decade. 
Who is the 'B---- in Apartment 23,' and why shouldn't she be trusted?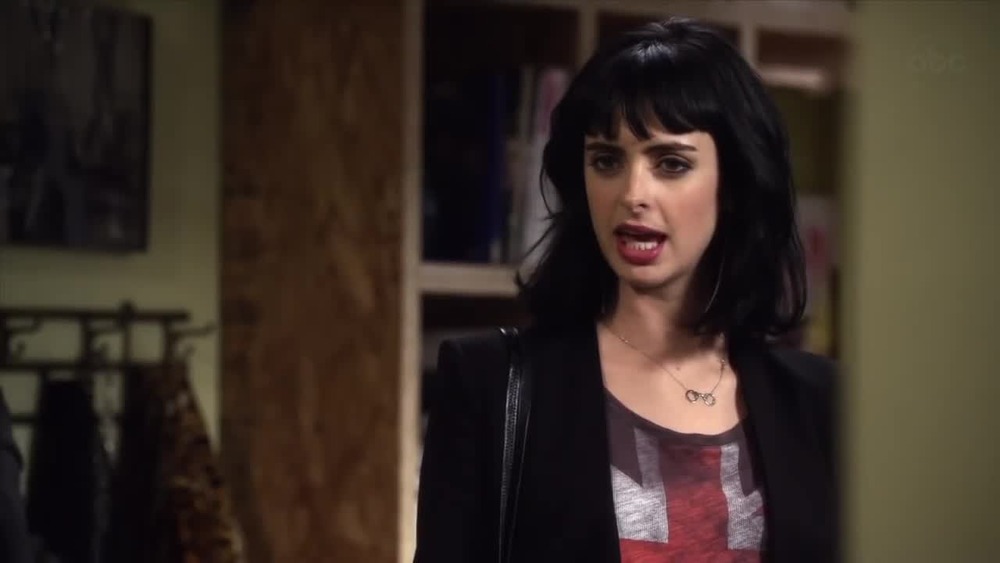 ABC
The brainchild of Fresh Off the Boat creator Nahnatchka Khan, Don't Trust the B—- in Apartment 23 starred Ritter as Chloe, a hard-partying con woman with allergies to responsibility and moral behavior. She maintains her New York City apartment by collecting upfront payment from her roommates, whom she then relentlessly annoys until they move out. Dreama Walker co-starred as June, Chloe's latest mark — a chipper, upbeat Indiana transplant who proves to be surprisingly tolerant of Chloe's brazenly inappropriate behavior. The show's supporting cast included the always-awesome Eric Andre as June's employer (and potential love interest) Mark, and — in the show's most ridiculously inspired device — James Van Der Beek appeared as a fictionalized version of himself, a self-absorbed louse whose friendship with Chloe was centered, like everything else in his life, on getting his acting career back on track.
Don't Trust the B—- is hysterical from its first episode to its last, and if indeed you've never seen it, you should probably binge it in its entirety post-haste. You may be wondering how you can do that: we're here to help.
Hulu has every episode of Don't Trust the B---- in Apartment 23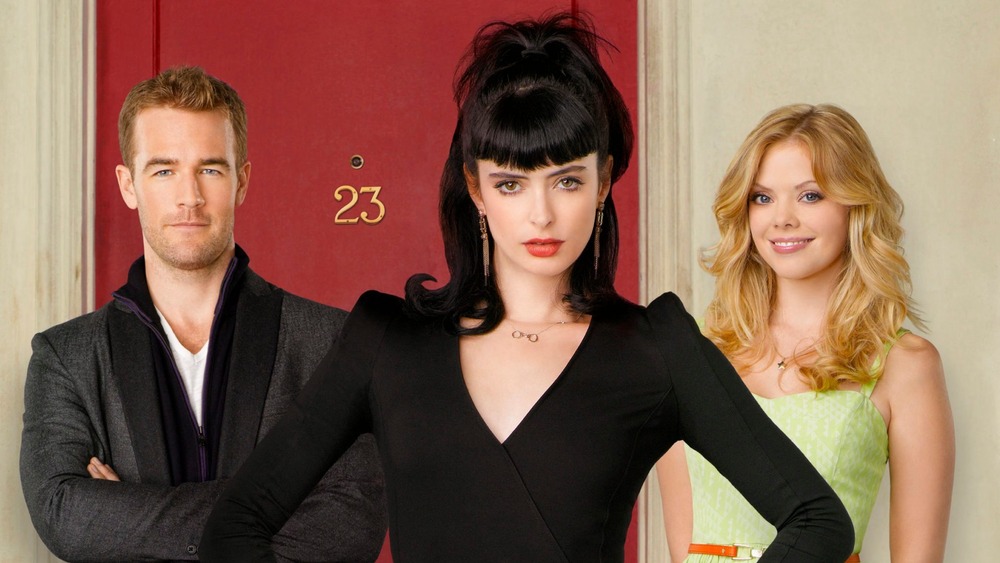 ABC
If you happen to be a Hulu subscriber, you're in luck. The streamer has all 26 episodes of Don't Trust the B—- in Apartment 23 as part of its standard packages. No add-ons are required. If you happened to catch the series during its original broadcast run, you'll want to take note of a slight (and welcome) change that has been made. When the series first aired, its first season was truncated, with a number of its episodes being shuffled off to season 2. Then, ABC made the inexplicable decision to air those episodes — along with the fresh, second-season episodes — out of order, meaning that several multi-episode story arcs ended up confusing the heck out of fans. Whether this contributed to the show's dwindling season 2 audience, and therefore its cancellation, is tough to say (actually, it's not: it almost certainly did). On Hulu, the episode order has been fixed — although the seasons are a bit lopsided, with only seven episodes in the first season, and a whopping 19 in the second.
If you don't have Hulu, and don't want to subscribe, you've still got options. Individual episodes are available for purchase for only $1.99 from all of your favorite digital platforms, and Prime Video has the option to purchase each season — yep, even the 19-episode second season — for only $4.99. Be advised that season 2's episode order is slightly scrambled on Prime, so if you'd like to watch in the correct order, there's a correctly-ordered list on the series' Wikipedia page, complete with production codes. At that price, you'll feel like you're putting one over on somebody — which should totally enhance your viewing experience of the adventures of Chloe, June, and friends.