The Harley Davidson Knucklehead American Pickers Bought For $20,000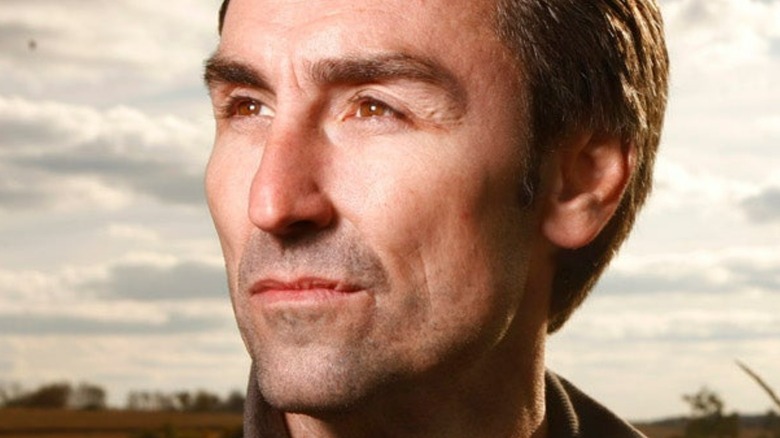 History
Throughout time, humanity has proven particularly good at creating all kinds of stuff. Some of it is useful, some of it isn't, but no matter what, to at least one person, it's worth keeping around. However, as time goes on, some of these items are improved upon in some way, or they're rendered obsolete by an entirely different invention, resulting in them fading into obscurity. That's where the "American Pickers" team comes in. This group of experts loves the trinkets of yesteryear, and in many cases, they're willing to pay big money for them.
While sometimes the "American Pickers" crew adds new buys to their personal collections, more often than not, their finds from garages, sheds, and more join their Antique Archaeology store inventory. At the end of the day, they're in the business of making money off of artifacts collectors want but don't necessarily have the means to find. Thus, they keep their eyes peeled for all kinds of objects, especially things with engines and sets of wheels. That often means old cars of varying condition, but it's far from uncommon for motorcycles (even beat-up ones) to take the spotlight.
The hosts of "American Pickers" have shown many times that in the right situation, they're not afraid to toss out some serious dough for the right motorcycle. In one instance, they dropped $20,000 on a Harley Davidson Knucklehead.
Mike Wolfe and Frank Fritz had to have this '37 Knucklehead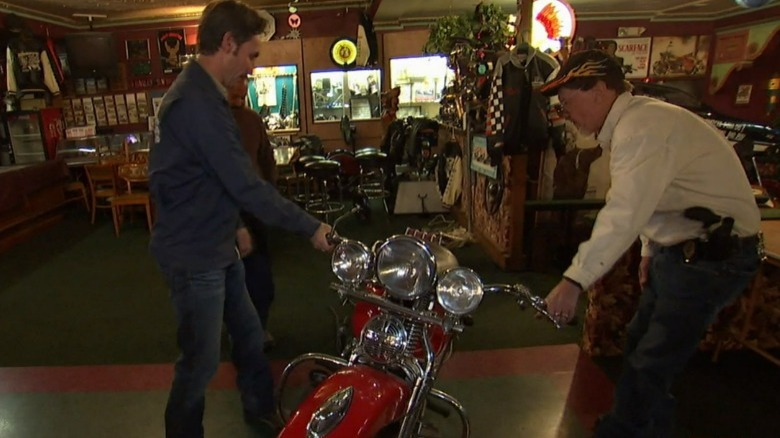 History
Way back in 2010, as "American Pickers" was two seasons deep and still finding its footing, hosting duo-turned-rivals Mike Wolfe and Frank Fritz hit the road as they had numerous times before in an episode titled "Easy Riders." This time around, their search brought them to Missouri, where a longtime collector had a remarkable find waiting for them: a 1937 Harley Davidson Knucklehead. For a bike like that, Fritz and Wolfe were more than willing to make a deal one way or another. When the dust settled and the negotiation process was over, the two pro pickers secured the motorcycle for $20,000.
Even though it had a handful of replacement parts on it, the '37 Harley Davidson Knucklehead was still an excellent piece that any motorcycle collector would surely love to add to their showroom. Thankfully for those interested, there are still a few roaming around out there, but if you're buying from a collector, don't expect to have an easy time getting it from them. Two years after they got the '37, Wolfe and Fritz nearly got their hands on a '47 Knucklehead, which is quite an exciting find. Although, the owner still clearly had some strong attachment to it, turning down their $25,000 offer (via Huffington Post).
All these decades later, there's still plenty of love in the world for Harley Davidson Knuckleheads. It's just too bad not everyone who wants one has "American Pickers" levels of disposable income to purchase one with.