The Beat Up Motorcycle American Pickers Bought For Over $50,000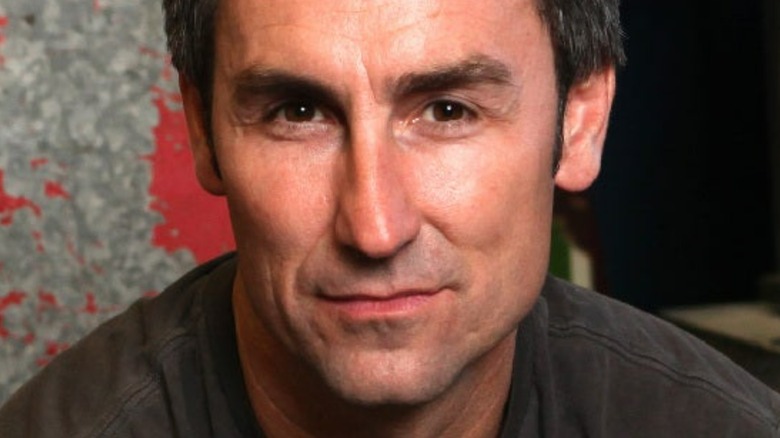 History
For as much as "American Pickers" is all about educating the masses on the tools and trinkets of yesteryear, the individuals behind it always have the economics of their unique profession in the back of their minds. After all, Antique Archaeology is a business, and if they're not turning a profit, then the fun of traveling around to pick is taken right away. Therefore, if they want to maximize profits (and supplement their personal collections now and again) they have to know what sells, what doesn't, and what could sell given a little bit of TLC.
It should come as no surprise that there are more collectors out there for some items than others. One could argue that one of the largest groups of antique buyers is of the car and motorcycle variety since such items are highly collectible. From old parts to complete, mint vehicles, folks are willing to pay top dollar if it means adding a one-of-a-kind piece to their collection. However, a big part of collecting is coming to grips with the fact that there are just some fine additions that will either never fit within your budget or you'll never be able to find.
One example of this comes in the form of a beat-up old motorcycle that the "American Pickers" crew snagged for a jaw-dropping price of well over $50,000. Here's why it fetched such a pretty penny.
You don't see 1910 Royal Pioneers every day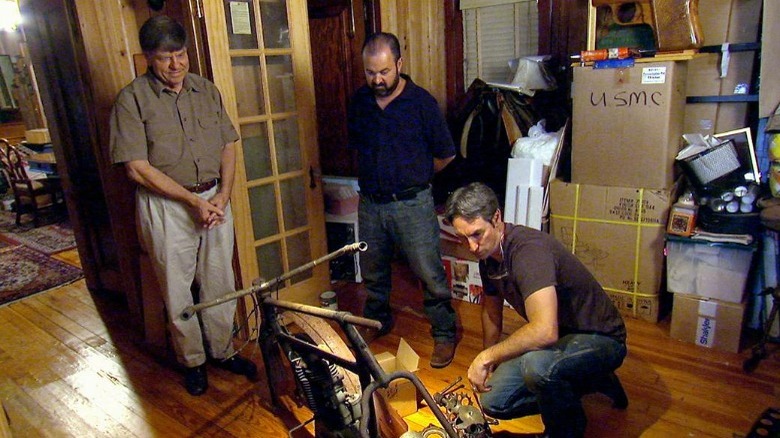 History
To kick off Season 9, "American Pickers" provided fans with an episode titled "The Royal Risk." In this installment, longtime picking companions Mike Wolfe and Frank Fritz ventured to South Florida in search of whatever pieces of rusty gold they could get their hands on. This trip brought them to the house of a collector named Pat, who had quite a stockpile of various items. Easily the most remarkable was a 1910 Royal Pioneer motorcycle — an incredibly rare bike that Wolfe couldn't pass up. Even though $55,000 is a hefty sum of money, the seasoned picker went for it, adding this worn-out bike to the inventory.
If you're not in the know when it comes to motorcycle history, you likely scoffed at that $55,000 amount when you read it. Although, given the historical context of the bike, it makes a lot of sense for it to demand such a grand total. Royal Motor Works was in the motorcycle game for a very brief period of time, concluding its time in the industry in tragedy. In 1910, a factory fire destroyed much of the company's assets, resulting in it going out of business shortly thereafter. It's generally agreed upon that only around 500 Royal Pioneers were ever built, and somewhere around a mere four are said to still be around over a century later (via Hemmings).
$55,000 is not a small amount of money, but odds were that the "American Pickers" team would never see a 1910 Royal Pioneer ever again in any condition. With the history behind the motorcycle in mind, they got it for a steal.