Bill Maher Hates Kyle Dunnigan's Impressions Of Him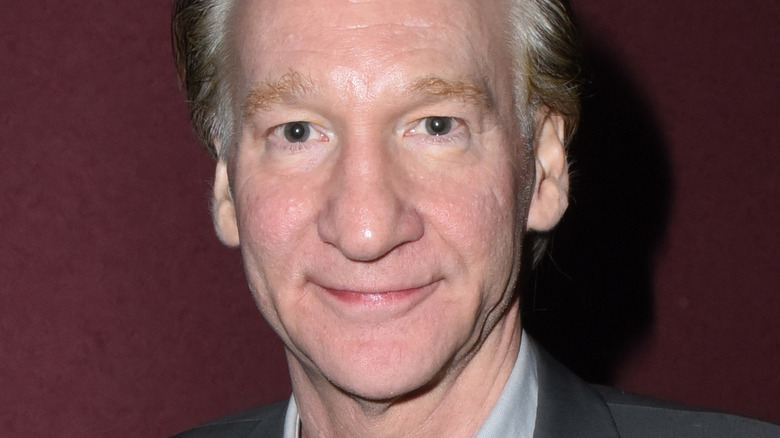 Vivien Killilea/Getty Images
Bill Maher and Kyle Dunnigan have both left their respective marks on the film and television industries with their own unique, multi-talented careers. Both of them also possess resumes that boast successful writing and acting credits. However, these performers are arguably best known as comedians. But there is one glaring distinction between the two talents and that is the art of impressions: Dunnigan does them and Maher is the subject of them.
Maher rose to prominence after his very first appearance on "The Tonight Show" in 1982 (via YouTube) doing his stand-up routine, and Maher is now a renowned political commentator thanks to his prolific stints on "Politically Incorrect" and "Real Time with Bill Maher." And an innumerable number of comedians have terrific Bill Maher impersonations in their back pockets, including Artie Lange. There's also Fred Armisen's impression of the talk show host that Maher called "ridiculous" while sitting right next to the "Saturday Night Live" alumnus.
Meanwhile, Dunnigan made his bones years later thanks to his multifaceted efforts on TV shows like "Inside Amy Schumer" and "Reno 911!" However, Dunnigan's first significant television appearance was as an uncredited extra during one of "SNL's" Gap skits in 1994, according to IMDb. Dunnigan has a wide array of extraordinary and uncanny impressions of celebrities in his toolbelt, including Alec Baldwin, Joe Biden, Jeff Goldblum, Kim Kardashian, and yes, even Maher himself. However, did you know that Maher hates Dunnigan's impression of him?
Maher hates Dunnigan's impression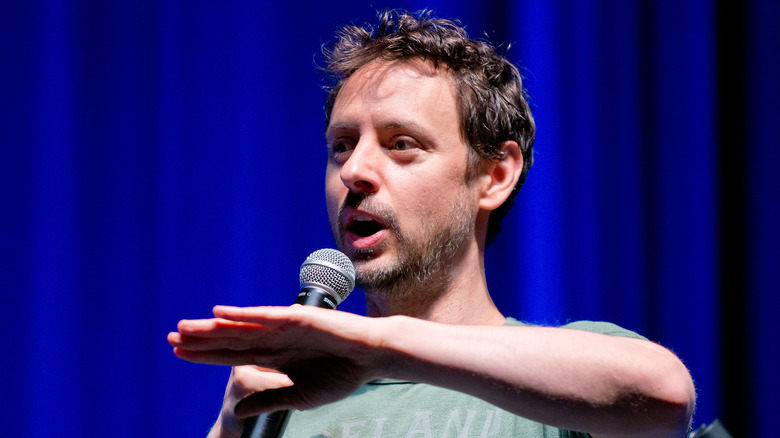 Steve Snowden/Getty Images
Bill Maher has been in the spotlight for decades as a comedian and has been the subject of numerous impressions. However, when it comes to the impressions of himself that he despises, Kyle Dunnigan's impression is high on Maher's list. In fact, the "Real Time" star didn't enjoy Dunnigan's impression or find it the least bit funny. "Bill Maher doesn't like it," Dunnigan said during his interview on the "Life is Short with Justin Long" podcast.
"I know a few people who have shown him [Dunnigan's impression]," Dunnigan continued. "A woman came up to me in Whole Foods and said, 'I had to tell you, I was a stewardess on a private plane with Bill Maher, and I went up to him and I said, "Have you seen Kyle Dunnigan's impression of you?" And he turned away from me.' And then her boss told her that [she] was not allowed to speak to him and [she] had to sit in the back of the plane the rest of the time and it hurt her tip."
UFC commentator and celebrity personality Joe Rogan even took exception to Maher's reaction toward Dunnigan's spot-on impression of the "Real Time" host during a portion of an interview posted on JRE Clips. However, Maher did take the time to address Dunnigan's "terrible impression" of himself when Rogan insisted he watch the impersonation. "We don't have to look at this," Maher said during the same interview. "I'm leaving."