The Reason CSI: Vegas' Mandeep Dhillon Won't Watch CSI Actually Makes Sense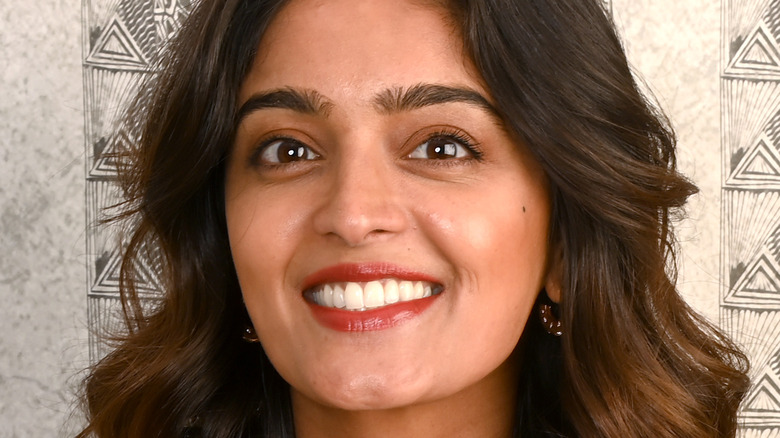 Dave J Hogan/Getty Images
The launch of "CSI" in 2000 wasn't just the beginning of a TV show, but the start of a new TV franchise. The success of the series led to three spinoffs, namely "CSI: Miami," "CSI: NY," and "CSI: Cyber," with the latter series wrapping up the franchise when it ended in 2016.
However, the saga of "CSI" wasn't done, as the parent series returned to CBS in 2021. The continuation is titled "CSI: Vegas," and saw William Petersen return once again as Gil Grissom, alongside Jorja Fox reprising her role as Sara Sidle, and Marg Helgenberger stepping back into the shoes of Catherine Willows.
But the show returned with a crop of new cast members as well, including Matt Lauria, Mel Rodriguez, and Mandeep Dhillon. Dhillon's presence in the show is particularly notable, as the actress has spoken about not having seen previous episodes of "CSI." However, she provided a logical reason for her decision. Here's what she had to say.
Dhillon doesn't want her character work to be influenced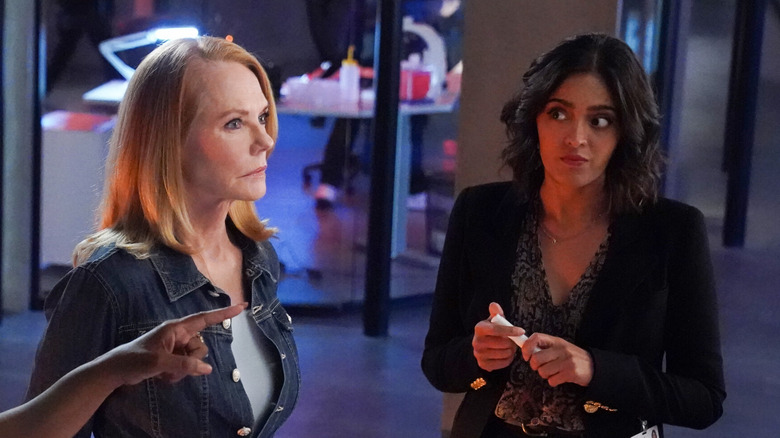 Monty Brinton/CBS
In an interview with In Creative Company, Mandeep Dhillon was asked about her decision not to watch the original incarnation of "CSI," and whether that was made to ensure her character, Allie Rajan, could be developed free of any idea of how she should be.
Dhillon agreed with that, noting that she did the same thing when she joined the Fox thriller series "24: Live Another Day" and the 2019 film "Star Wars: Episode IX – The Rise of Skywalker." She noted that this was part of her process, as she was otherwise worried that she would, either consciously or subconsciously, try to repeat what had already been done. Dhillon elaborated that she would rather do her own authentic interpretation of any given character, with only her own influences, rather than risk creating a copy of something already existing in the franchise.
Dhillon also spoke about how she does develop her characters, speaking about Allie Rajan specifically. She noted that the filming schedule of "CSI" meant that she didn't know her character arc ahead of time, and would only learn of developments when shooting the episode. This meant that she could react to character developments in the moment, allowing the character to feel more authentic and true to life.
The level of detail on the show drew Dhillon to CSI:Vegas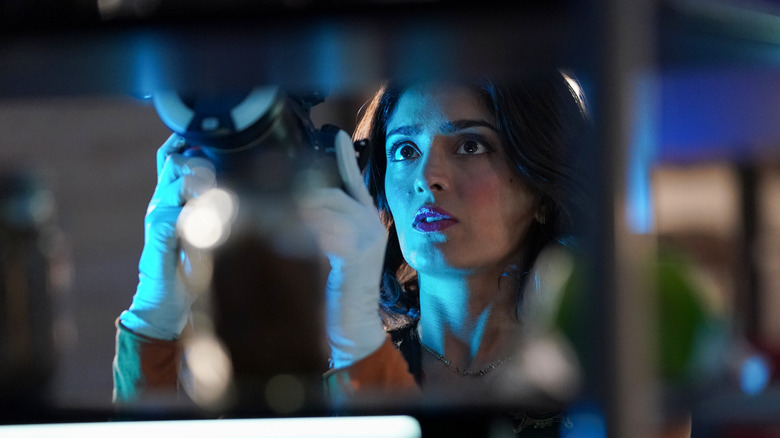 Sonja Flemming/CBS
In the interview, Mandeep Dhillon also spoke about what attracted her to the role and the show in the first place.
She noted that when she went in to audition for the show, she received a character description that was far more thorough than what she usually received on series. In particular, it was Allie Rajan's backstory, of having a friend who had gone through a difficult criminal situation, that helped Dhillon understand the character. Dhillon went on to say that it was clear this childhood incident was the driving force behind Allie, and she was excited at the chance to dive deeper into that.
The role has also given Dhillon the opportunity to pick up new skills as it relates to CSI work. She spoke about the specific CSI training she's undergone for the role, praising the trainer, Daniel Holstein. Dhillon spoke about sitting down with him whenever she had time between scenes, and how he would go through the various tests CSI agents do in detail.
Dhillon continued that being able to pick up on the tests, and confidently say that she could do them, made her feel like a real scientist. But even when she was unsure of anything, Daniel was always present to help with even the smallest details to ensure the performers got it right from start to finish.