What It's Like Working With Helen Mirren, According To Her 1923 Co-Stars – Exclusive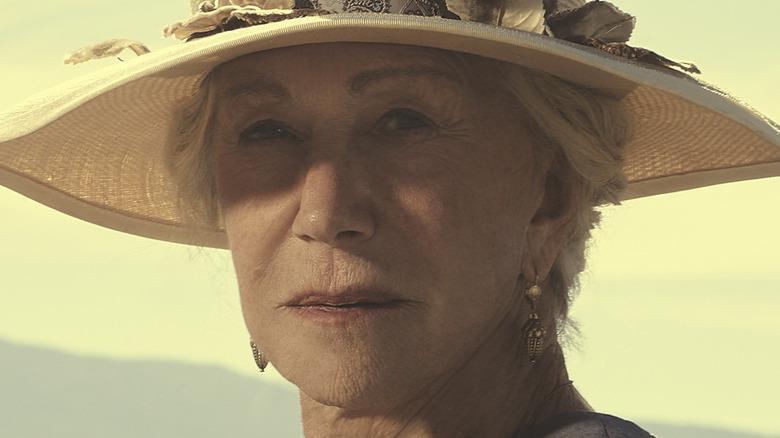 James Minchin III/Paramount+
Helen Mirren is a stage and screen legend, starring in everything from Shakespeare and "The Queen" to "RED" and the "Fast and Furious" franchise. Now, she has taken on the role of Cara Dutton on "1923," in which she stars alongside Harrison Ford as one-half of the owners of the Yellowstone ranch in Montana.
As a "Yellowstone" origin story and sequel to "1883," "1923" follows a whole new regime of Duttons as they protect their rising empire during a life-threatening drought that takes place amidst Prohibition and the pre-Depression era. As Cara, Mirren is now part of the "Yellowstone" universe created by Taylor Sheridan, who is known for constructing strong women a la Beth Dutton from "Yellowstone" and Margaret and Elsa Dutton from "1883."
But while it's clear that Cara is a tough cookie, fans probably often wonder what the veteran actor is like in real life. So, during an exclusive interview with Looper, two of Mirren's "1923" co-stars — James Badge Dale and Marley Shelton, who play John Dutton Senior and his wife Emma — were asked what it's really like working with a living legend like Mirren.
Mirren is up for anything on the set of 1923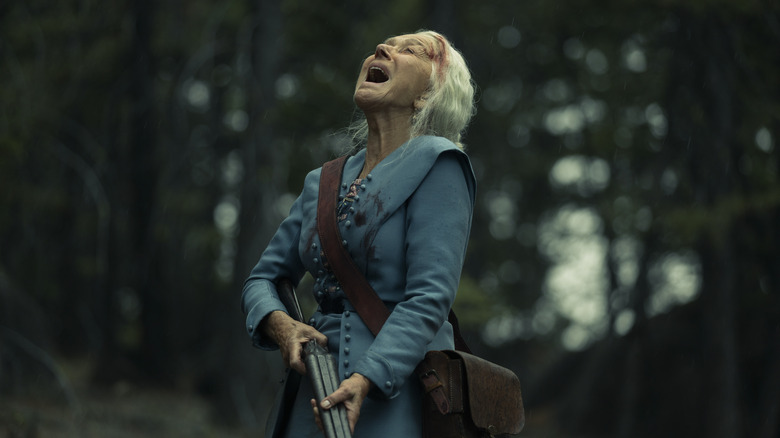 Emerson Miller/Paramount+
Mirren got her start in acting in the 1960s, per Hello!, first finding fame in the United Kingdom before finally landing her breakthrough role in the United States in her 40s. Now 77, the veteran actor is taking that nearly 60 years of experience onto the small screen for "1923" — and according to co-star Shelton, she has put everything she's got into the role.
"Helen is extraordinary," says Shelton. "She's so brilliant. I have always been a massive fan of her acting, but now I'm a massive fan of her as a human being. She's really cool, and she puts everybody at ease and she's so game. She's up for any and all of it and has this incredible work ethic. I was honored to be able to spend time with her, let alone get to act with her."
But it's not just Mirren's work ethic that has made her the massive star that she is in Hollywood — it's also her attitude.
"Harrison and Helen are legends, and they're legends for a good reason," says Dale. "The amazing thing in this business is when you sit down and work with these people that you idolize, you realize they are legendary human beings, and that kindness and openness and humility is what carries them at the end of the day."
You can watch Mirren in action on "1923," which streams Sundays on Paramount+.