How Much Does The Cast Of Grey's Anatomy Get Paid?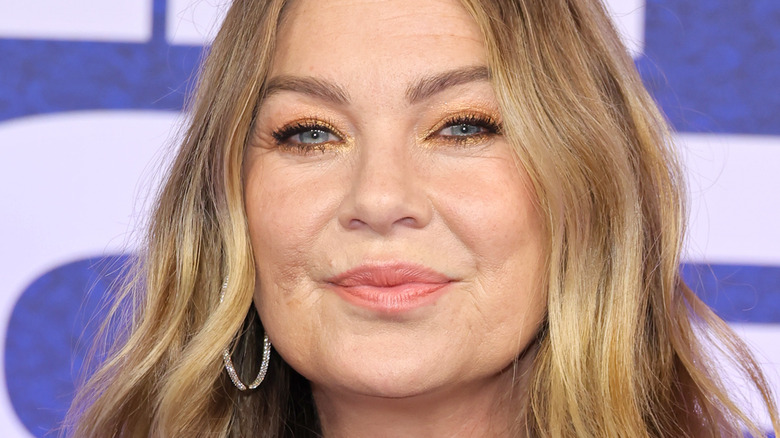 Amy Sussman/Getty Images
During 19 eventful seasons of "Grey's Anatomy," the series has carved out a niche with audiences as the go-to prescription for regular doses of emotionally engaging medical drama. Following the demanding careers and intense personal lives of its core ensemble of medical pros at Grey Sloan Memorial Hospital, the series consistently pulls in serious ratings for home network ABC (via Rotten Tomatoes). Powered by fan-favorite regulars Ellen Pompeo as Dr. Meredith Grey, Chandra Wilson's Dr. Miranda Bailey, James Pickens, Jr. as Dr. Richard Webber, Sandra Oh as ex-doctor Cristina Yang and a line-up of other docs, nurses and interns, the show continues its reign as the longest-running medical drama in TV history (per The Hollywood Reporter).
In light of the show being such an enduring, high-profile network hit, we can be certain the entire cast is well compensated for their time, with the longest-serving stars pulling down paychecks guaranteed to get anyone's pulse-rate racing. That said, what kind of figures are we talking about when it comes to the real-world salaries paid to the fictional healthcare workers on the ever-popular TV staple "Grey's Anatomy"?
The pay stubs for the Grey's Anatomy cast are quite healthy
While actual doctors, surgeons and other high-level medical professionals make annual salaries in the hundreds of thousands to millions of dollars, the highest-paid actors on "Grey's Anatomy" bring in equally eye-opening sums, and without all those pesky med school tuition bills.
As reported by Forbes, original cast member and super-doc Ellen Pompeo makes $550,000. Sound impressive? Well, that's not per year, but per episode. Still concerned the star won't have enough money to squeak by with? An article in The Hollywood Reporter claims she actually earns $575,000 for scrubbing up in each episode. But wait, there's more: the same article reveals Pompeo also gets handed a pay envelope with another six to seven million bucks in it each year as part of her additional contractual bonuses.
Also among the top-earners on the series was former cast member Sandra Oh, whose work as Dr. Yang bought her a comfy $350,000 per episode. Meanwhile, current stars James Pickens, Jr. and Chandra Wilson both pull down $125,000 each per episode (via Skycaster). But also in the running for big-money-per-episode is former series regular Patrick Dempsey. Playing Dr. Derek Shepherd on the show, he brought home a cool $400,000 per installment before exiting the franchise in Season 11. As for the lowest of the highest-paid actors on "Grey's Anatomy," series' veteran Kevin McKidd must reportedly make do with a still-not-so-shabby $83,000 per episode playing Dr. Hunt (per TheRichest.com).