Why The Projectionist From Pearl Looks So Familiar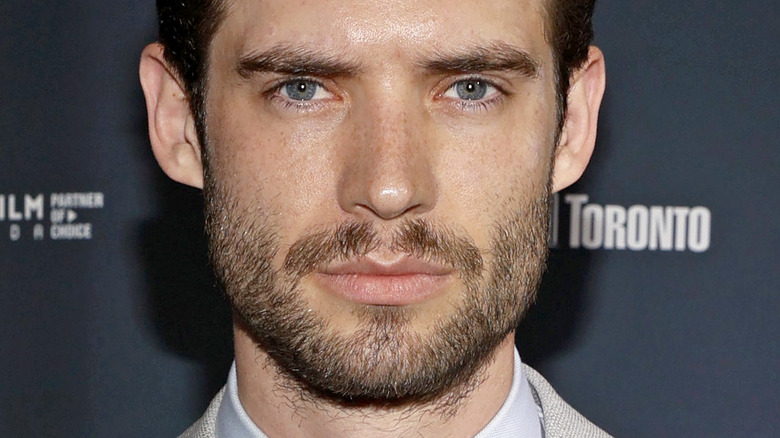 Jemal Countess/Getty Images
"Pearl" came out in September 2022, only seven months after the first film to release in the series, "X." "Pearl" was a prequel to "X," elaborating on the backstory of Maxine (more commonly known as Pearl to fans due to the stage name the woman decided to take), the elderly woman who preyed on the young folk staying on her property.
"X" became a smashing success when it was released in March. Praised for its creativity, artistic perspective, and willingness to be raunchy in a way even horror often shies away from, the film felt like a true departure. While it quickly became common knowledge that "X" would have more movies follow it to tell the full story, fans weren't quite ready for how quickly the prequel was released. Even still, "Pearl" managed to gain even more acclaim than its predecessor. Seen as an unnerving and disturbing look into the psyche of someone on the edge and desperately trying to escape her own circumstances, "Pearl" stuck with viewers long after the credits rolled. Partially thanks to the unnerving smiling Pearl that stayed on the screen as the credits rolled, but still.
In addition to Mia Goth's performance as Pearl, another noteworthy standout was the projectionist. Portrayed by David Corenswet, the projectionist was an unnamed love interest who took a liking to Pearl during one of her ventures into town. As Pearl became more obsessive, the projectionist inevitably became one of her victims.
One of David Corenswet's earliest roles was on Moe & Jerryweather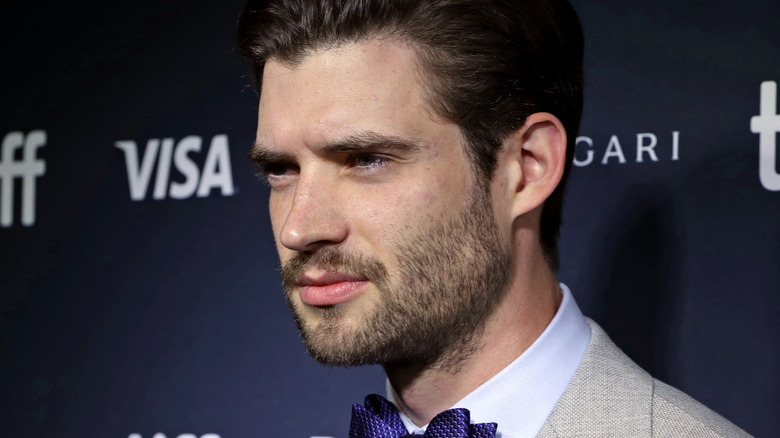 Jemal Countess/Getty Images
"Moe & Jerryweather" is a short-form web series comedy that started in 2014 about the comedy writing duo, Moe and Jerryweather. David Corenswet, then only in his early 20s, plays Jerryweather, one of the lead roles. By this point, he'd had a few small roles in a few projects, namely Reggie Shaw in one episode of "One Bad Choice" and Ted in the short film "Following Chase."
Taking his career into his own hands by creating a web series with fellow star and co-creator, Adam Langdon, was actually a beneficial move for Corenswet. "Moe & Jerryweather" may not be the largest web series, but it has generally positive reviews and helped both creators start cultivating names for themselves publicly.
The series is still available to watch for free on the Moe & Jerryweather YouTube channel. The pilot episode is a little over six minutes long and sets the tone and format of the rest of the series.
Corenswet starred as Michael Lawson in Affairs of State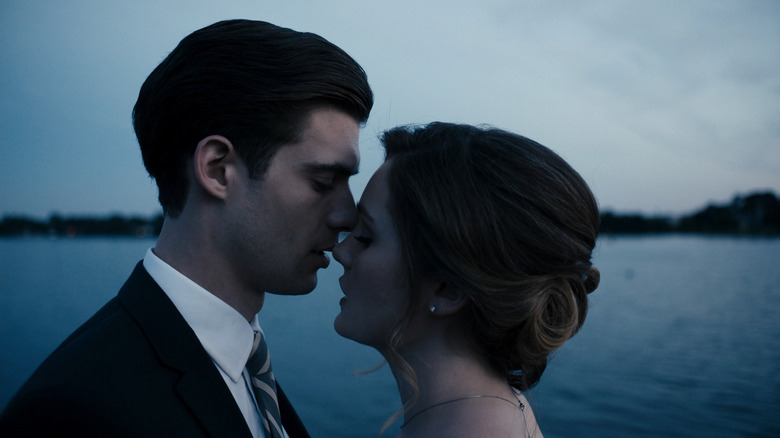 Lionsgate
In 2018, David Corenswet was cast as Michael Lawson in the film "Affairs of State," where he portrayed a campaign aide who ends up sleeping with the wife of a presidential candidate. The aftermath of his encounter with her leads him down a dark and dangerous path that he has no choice but to navigate if he wishes to survive it.
This film takes the idea of a political thriller to a whole new level due to what's on the line. Not only is he trying to save his career, but he's also trying to wiggle his way out of blackmail and increasingly violent encounters that could easily kill him.
"Affairs of State" was a feature-length film produced by Lionsgate Films. It got a limited theatrical release in June 2018 and was available for streaming at the same time. While the movie didn't have a massive audience, it was the first project Corenswet worked on that wasn't made for the Internet or television.
Prior to "Affairs of State," Corenswet appeared in a single episode of "Elementary" and other television projects like "The Tap" and "Controversy." The film seemingly marked the start of bigger things to come for the young actor.
He was Jack Castello in Hollywood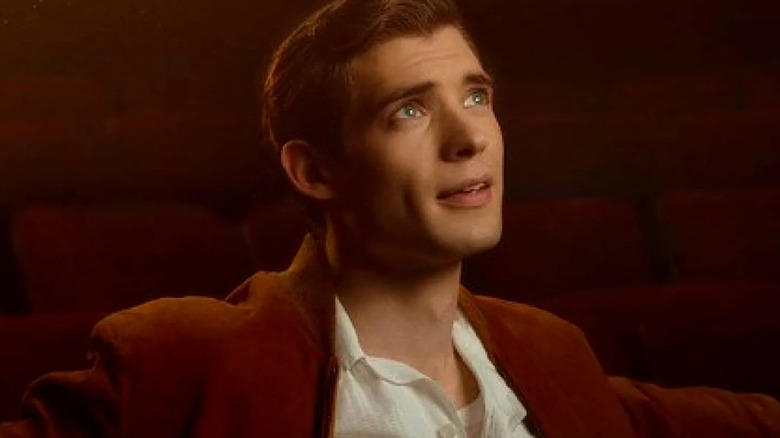 Netflix
In 2020, David Corenswet starred in the Netflix miniseries "Hollywood." The show explored the world of Hollywood in a post-World War II setting. For many moviegoers and fans of entertainment, Hollywood is a recognizable and iconic powerhouse where the magic of movies and television come to life. The City of Stars has become synonymous with a world all its own. There is no other place like it, but it's gotten a reputation for being a soul-sucking place as well.
In the aftermath of the most devastating war the world had ever seen to that point, Corenswet takes on the challenge of portraying Jack Castello, a war veteran with dreams of becoming an actor. Moving with his pregnant wife to California to pursue his goals, Jack inevitably turns to sex work to make ends meet when he struggles to make it in showbiz.
In an interview with MTV, Corenswet revealed that he saw a lot of himself in Jack because of his childhood watching old movies. "We grew up watching the Fred Astaire and Ginger Rogers movies, Cary Grant and Katharine Hepburn, and Singin' in the Rain dozens of times," he said, later adding, "We didn't have cable, we weren't allowed to watch television, but we could watch those movies just about as much as we wanted to ... how many eight- or nine-year-olds were watching the Marx Brothers?"
The Politician is another political piece but with a twist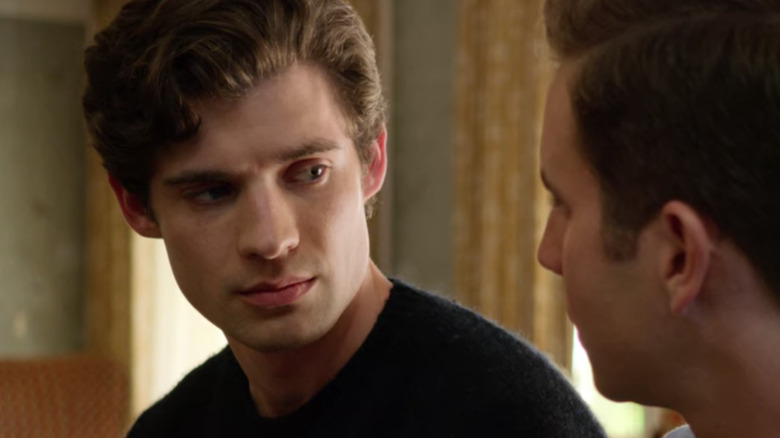 Netflix
By the time David Corenswet took on the role of River Barkley in the Netflix series "The Politician," he had a few similar projects under his belt already. Airing in 2019, "The Politician" is a comedy-drama about a high school student by the name of Payton Hobart who wants nothing more than to become the president of the United States. In order to accomplish this, he first sets out to become student body president at his high school and then, once he's won the election, inevitably move on to Harvard. Written by Ryan Murphy, the powerhouse behind "American Horror Story" and "Glee," "The Politician" is meant to be viewed as a satire about the modern political climate.
The role of River was a particularly challenging one to play. Cast as the popular kid who has it all, River is battling with some serious mental health struggles and not getting the help that he needs. His entire being feels incredibly empty. River ends up running for class president, too, and Payton — River's former friend and lover — isn't happy about it. In the very first episode, River ends up dying by suicide in front of Payton. He's already attempted suicide before and viewers even watch him contemplate shooting himself earlier in the episode, so his fate was heavily suggested before it happened. He continues showing up throughout Season 1 by popping up in Payton's dreams.
If you or anyone you know is having suicidal thoughts, please call the National Suicide Prevention Lifeline​ by dialing 988 or by calling 1-800-273-TALK (8255)​.
Corenswet starred in another miniseries called We Own This City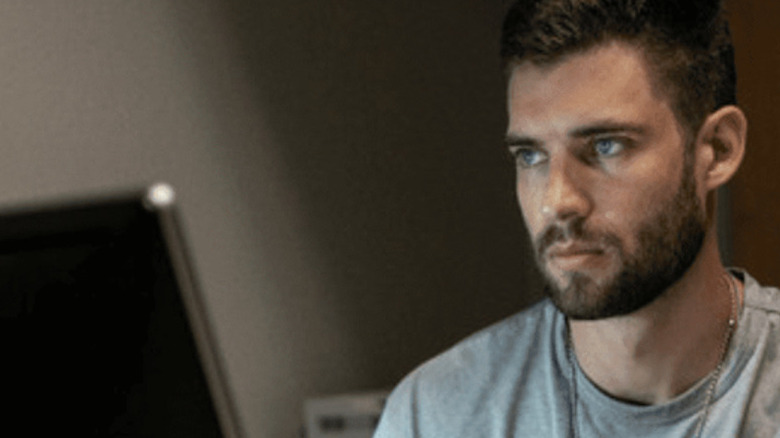 HBO
HBO's 2022 miniseries, "We Own This City," is a crime thriller based on the book "We Own This City: A True Story of Crime, Cops and Corruption." The book was written by Justin Fenton, a Baltimore Sun reporter, and it told the story of the Gun Trace Task Force's beginning, rise to power, and inevitable collapse in the Baltimore Police Department. The series set out to expose the corruption within the police department. The show was actually filmed in Baltimore, which helped give the entire show a fresh and authentic feel.
David Corenswet played David McDougall, a detective who, along with his partner, begins investigating a drug scandal that inevitably leads them to discover the corruption in their own police department. What's interesting about this particular role is that McDougall is actually based on a real person. In 2015, the real McDougall took a similar trek, eventually catching several important members of the cartel. His work inevitably led to uncovering the corruption tied to the case within the Baltimore Police Department.
Look Both Ways is a standout for Corenswet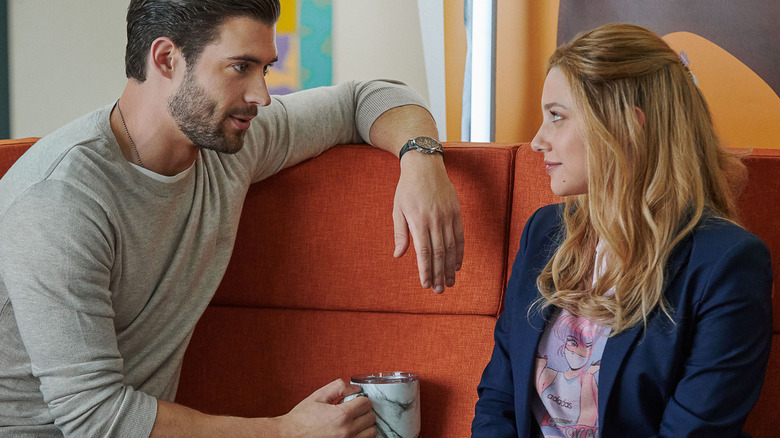 Netflix
"Look Both Ways" is a 2022 Netflix original that stands out from a lot of other projects David Corenswet is well known for. For the most part, Corenswet stuck to politics, historical pieces, and comedy, but "Look Both Ways" isn't really any of that. Instead, it's a film about a young woman named Natalie (Lili Reinhart) who ends up dealing with two different realities. One of them sees her graduate college, become pregnant, and shift her life for motherhood, while the other sends her off to Los Angeles to pursue her career. Considered a fantasy romance, "Look Both Ways" is quite whimsical for Corenswet.
Corenswet plays Jake in the reality where Natalie's pregnancy test came back negative and she moved to L.A. Natalie meets Jake through her new job and as the movie goes on, she and Jake grow close. Supporting one another to follow their dreams and make the most of their lives, they inevitably form a romantic relationship. When Jake has to leave to work on a project, the long-distance nature of their relationship kills their romance for a little while. Jake eventually puts his job in jeopardy to travel back to see the premiere of Natalie's short film.