Young Sheldon Star Iain Armitage Is Convinced This Is What Landed Him The Role Of Sheldon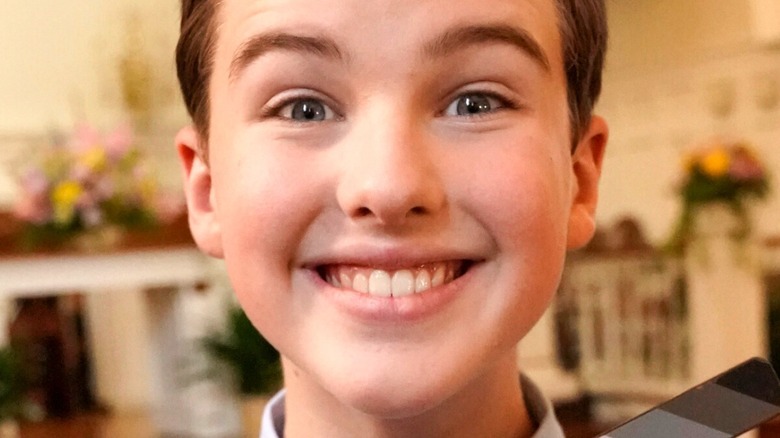 Robert Voets/ 2022 Warner Bros. Entertainment Inc.
"Young Sheldon" premiered in 2017 and is about to go into its sixth season. The series stars Iain Armitage as Sheldon, Zoe Perry as Mary, Lance Barber as George Sr., Annie Potts as Meemaw, Montana Jordan as Georgie, and Raegan Revord as Missy. It serves as a way for audiences to meet Sheldon Cooper during his childhood after 12 years of "The Big Bang Theory." Jim Parsons, who played Sheldon in the iconic comedy, narrates as an older version of the character in the prequel.
In an interview with The Hollywood Reporter, co-creator Chuck Lorre explained why he decided to make the project: "The beginning was a phone call from Jim Parsons, who sent me a video of his 10-year-old nephew in Texas who is a prodigy — brilliant, extraordinary, off the hook, crazy smart kid. And Jim asked, 'Is there anything we can do with this?' I said, 'Well if we wanted to do a show about a young man who is brilliant — a comedy — we have that built into our show. That's the backstory of Sheldon Cooper.'"
Fans spent 12 seasons getting to know and love Sheldon Cooper on "The Big Bang Theory," which means that finding a child actor to play the younger version of this beloved character could not have been an easy task. So what made Armitage the right choice to portray this character during such an important time in his life?
Iain Armitage brought his own ideas to the role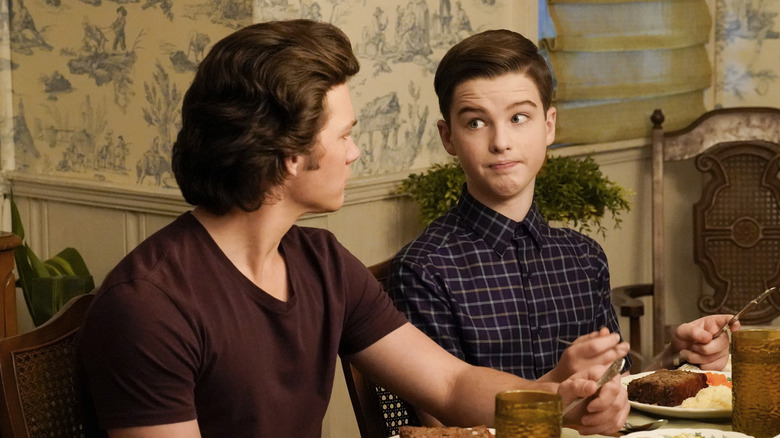 Robert Voets/CBS ©2022 CBS Broadcasting, Inc.
During an interview with "Hollywood At Home With The Creative Coalition," Iain Armitage opened up about why he believes he got the role of Sheldon, saying, "I wasn't really trying to replicate Mister Jim, I think I was sort of just showing that I was a kid who could take direction and also bring some of my own ... idea to it. I think that was kind of what they were looking for, and not as much just a complete impersonation of Mister Jim."
Armitage actually made an appearance in the final season of "Big Bang Theory" as Parsons' younger self (via IMDb). Additionally, he has also starred in a number of celebrated series, including "Big Little Lies," "Law & Order: Special Victims Unit," "The Glass Castle," "Our Souls at Night," and "I'm Not Here." He has also lent his voice to characters in "Scoob!" as well as "PAW Patrol: The Movie."
The upcoming season of "Young Sheldon" starts on Thursday, September 29 at 8 p.m. Eastern. New episodes will then continue to air on Thursday nights on CBS.