Chris Pratt Says Avengers: Infinity War Will Be The 'Biggest Movie Of All Time'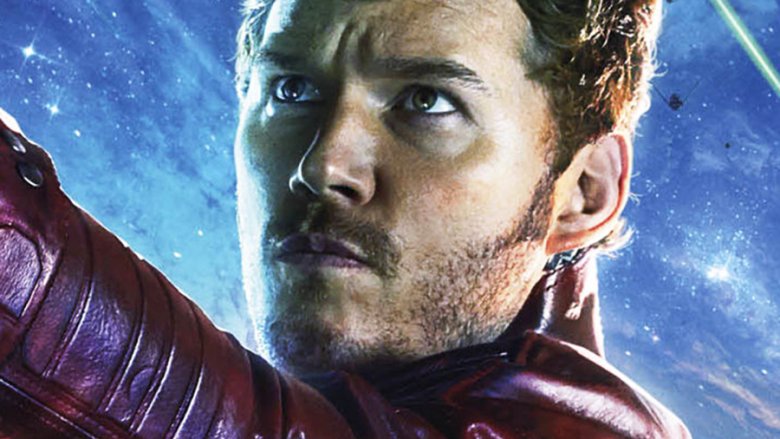 Sounds like Chris Pratt is in support of the "Avengers: Infinity War is the most ambitious crossover in history" meme circulating the internet.
Pratt, who portrays Star-Lord in the Guardians of the Galaxy movie series and reprises the role in Avengers: Infinity War, took to Instagram on Thursday to respond to the recent release of Empire's exclusive Infinity War magazine covers. 
He shared a snap of the cover that features him as Star-Lord, Zoe Saldana as Gamora, Tom Holland as Spider-Man (in his spiffy new suit), Anthony Mackie as Falcon and Mark Ruffalo as Bruce Banner, along with the claim that Avengers: Infinity War is the "blockbuster event a decade and 18 films in the making."
In the caption, Pratt expressed enthusiastic agreement to that statement, writing that Avengers: Infinity War "will be the biggest movie of all time."
Pratt's full caption reads, "Empire is right! So grateful to be part of Marvel's ten-year cinematic reign. [Guardians of the Galaxy director] James Gunn called me last night, floored after having seen the movie. I expected no less. I cant wait until I'm parked in front of the screen, popcorn in hand. I'm so excited for the world to see what we've been cooking up. I'm honored to be a part of what will be the biggest movie of all time."
Though his remark may seem hyperbolic to some, Pratt's slightly over-the-top praise of Avengers: Infinity War isn't uncommon. A few other Marvel stars have gone on record to applaud the upcoming movie. Benedict Cumberbatch, who plays Doctor Strange, recently called Avengers: Infinity War "mind-blowingly epic." He added, "It's just this horrible, brilliant, terrifying, at times funny, at times very moving, relentless action. It's like everyone's constantly in crisis, and catching up with themselves, and it's really breathless to read a script like that. This isn't a slow burn. You're really thrown in helter-skelter."
With such a massive cast and a high-stakes premise, Avengers: Infinity War seems poised to live up to its hype. The film stars Chris Evans (Captain America), Chris Hemsworth (Thor), Robert Downey Jr. (Iron Man), Scarlett Johansson (Black Widow), Sebastian Stan (Bucky Barnes), Chadwick Boseman (Black Panther), Tom Hiddleston (Loki), Paul Bettany (Vision), Elizabeth Olsen (Scarlet Witch), Jeremy Renner (Hawkeye), Paul Rudd (Ant-Man), Bradley Cooper (Rocket), Karen Gillan (Nebula), Vin Diesel (Groot), Dave Bautista (Drax), Pom Klementieff (Mantis) and, of course, Josh Brolin (Thanos). 
Avengers: Infinity War will see the Avengers and their allies battle Thanos, the Titan warlord who emerges "from the cosmic shadows" in search of all six Infinity Stones, which he plans to use to bend reality to his own twisted satisfaction. The Avengers have never faced such a powerful villain, and thus, "the fate of Earth and existence itself has never been more uncertain."
Directed by Anthony and Joe Russo (Captain America: Civil War), Avengers: Infinity War will be released on April 27.