So Help Me Todd's Skylar Astin Wants A Ghosts Crossover With Pitch Perfect Co-Star Utkarsh Ambudkar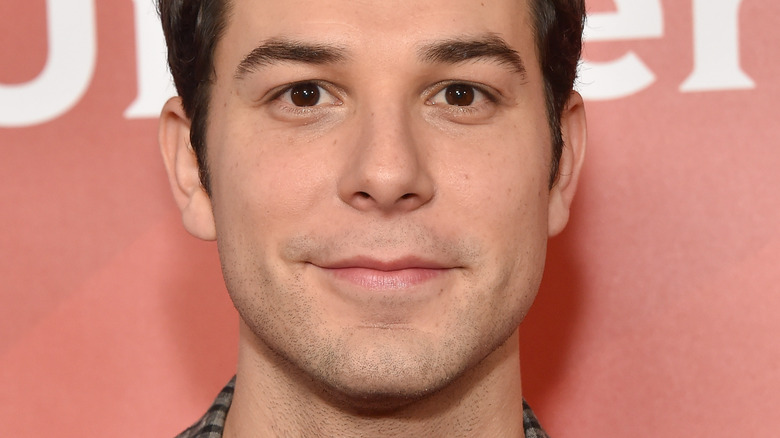 DFree/Shutterstock
Skylar Astin and Utkarsh Ambudkar can easily be recognized for their roles in the 2012 musical comedy, "Pitch Perfect," which is celebrating its ten-year anniversary. In 2022, both actors star in CBS shows that air on Thursday nights — Astin portrays Todd in "So Help Me Todd" and Ambudkar plays Jay in "Ghosts."
In an interview with The Wrap in April 2022, Ambudkar spoke about his sitcom, which he said is good for the whole family to enjoy: "We're here to just give you a little boost to joy and get you through, there's no 'Squid Games' here. And I love that stuff too, but there's some people who have enough weight in their lives. They don't need any more darkness. That's where we come in and it's also something we can all watch together."
Astin has recently expressed his interest in reuniting with his former co-star, even throwing out a crossover pitch for the two shows ready to go.
Skylar Astin is ready to share the screen again with Utkarsh Ambudkar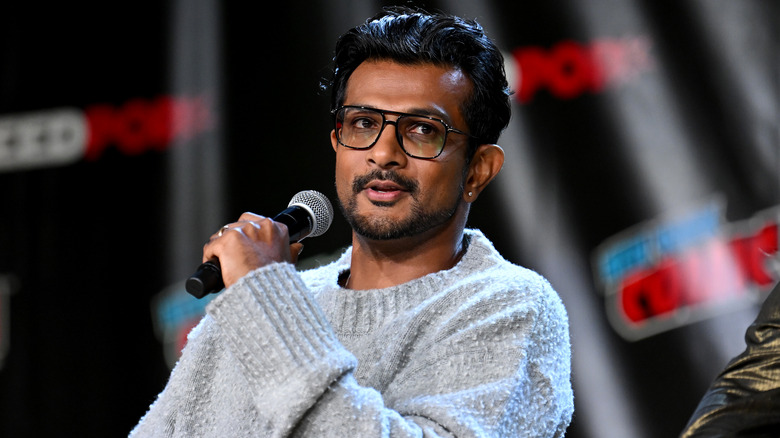 Bryan Bedder/Getty Images
So what is Astin's idea of the perfect reunion? "I personally would love a Ghosts-So Help Me Todd crossover," Astin shared with ET in October 2022. "It's simple. You just have Utkarsh and all those characters, they have to enlist the services of Todd and Margaret Wright."
Honestly, it would be so much fun to see this duo work together and create a whole new dynamic compared to what we saw of them in "Pitch Perfect." The two shows could not be more different considering one is about a couple who turn a huge rundown country estate they inherited into a bed and breakfast, which also happens to be inhabited by ghosts, while the other follows a mother and son working together at a law firm.
Meanwhile, the "Pitch Perfect" universe spawned a spinoff series in November 2022, "Bumper in Berlin" on Peacock, led by Adam Devine returning to the role of Bumper Allen. Astin added that he is open to the idea of making an appearance in the show: "I would make a cameo, yeah. I think [they] might be done with Season 1 but I'm sure it'll be a big success."