Jeff Garlin Lands First TV Gig Since The Goldbergs' Messy Misconduct Allegations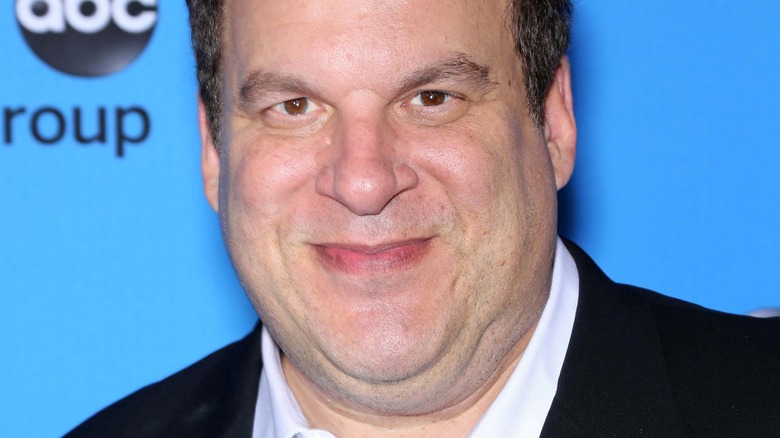 s_bukley/Shutterstock
With the "The Goldbergs" Season 10 premiere leaving no room for Jeff Garlin's redemption – thanks to the announcement that his character, Murray Goldberg, has died — many have been wondering what the future holds for the embattled comedian following misconduct allegations on the ABC sitcom. HBO's "Curb Your Enthusiasm," in which he portrays Larry David's agent, Jeff Greene, began filming for Season 12 in November. In April, Garlin posted a photo of some of the cast, writing "Start shooting in the fall. I'm feeling frolicsome." Given this, it seems unlikely the allegations against him that led to his ousting on"The Goldbergs" is having any effect on his role in the series.
Garlin may have filmed his last episode with "The Goldbergs" a year ago, but he definitely hasn't disappeared. The Foo Fighters released their film "Studio 666" in February 2022, and he plays record label executive Jeremy Shill. In November, the Leica Gallery in Boston posted about Garlin's recent photo exhibition, "A Big Bowl of Wonderful." And most recently, Garlin also posted a photo of the "Babylon" film poster on his Instagram, along with the statement "Go see Babylon. I might be in it. Yes, might be. I had a ball working on it. Yet, maybe I stink. Maybe I was cut. Maybe I'm a star. It's all a mystery to me."
For those people needing an answer as to when Garlin will be back on TV again, there's some definitive news.
He's playing a love interest for Devi's grandma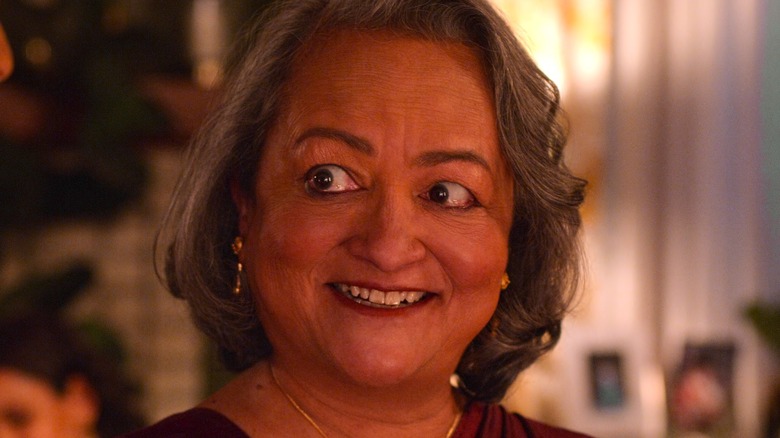 Netflix
On December 21, Deadline announced that Jeff Garlin will play a character named Len in the fourth and final season of "Never Have I Ever," the Netflix series co-created by Mindy Kaling and based on her own childhood. The young adult series focuses on the life of Devi Vishwakumar (Maitreyi Ramakrishnan), a first-generation Indian American teen. According to Deadline, Garlin will play "a sweet man who fixes a mean sandwich," and is a potential love interest for Devi's grandmother, Nirmala (Ranjita Chakravarty).
Garlin isn't the only new cast member coming to Season 4 of "Never Have I Ever," with Michael Cimino also appearing as Ethan, a new love interest for Devi. In an interview with Elle, Ramakrishnan said "I think the way the writers approached this fourth season has been with such care and with such tenacious and meticulous planning that I think we all feel comforted by the fact that it was a perfect sendoff. This fourth season is perfect."
During the Netflix Tudum 2022, it was casually mentioned that there would be a wedding in Season 4. Could it be a wedding between Nirmala and Garlin's character, Len? We'll have to wait until 2023 to find out.