Director Scott Cooper Sees Parallels Between Jeff Bridges And Christian Bale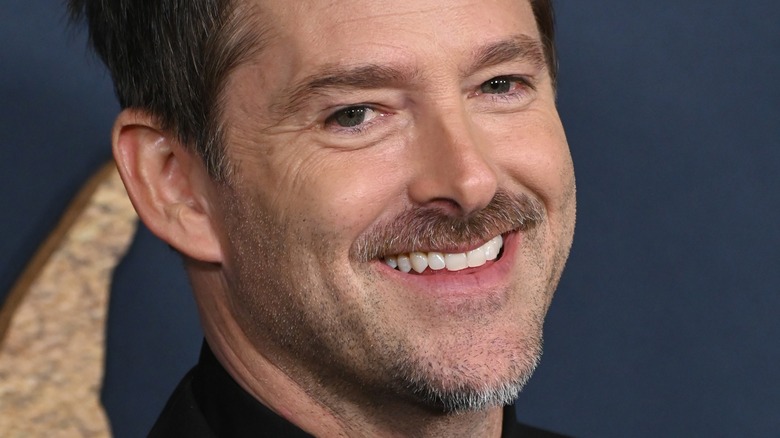 Featureflash Photo Agency/Shutterstock
When Jeff Bridges was first offered the role of Otis "Bad" Blake in Scott Cooper's "Crazy Heart," he passed. It was a dream of his to make a music movie, but the film didn't have the music lined up yet. Bridges knew that if "the music wasn't any good, the movie wouldn't be good," he told Off Camera's Sam Jones. Fortunately, his friend, legendary musician and music producer T Bone Burnett was interested in writing music for the film, which was the push Bridges needed to get on board.
 A glance at Jeff Bridges' CV would make anyone think that he's constantly working, but he's actually very selective about what roles he takes. "I have such a strange process about how I choose my work, and my way I go about that," he told Jones. "I really try to not work, to not engage. Because I know what it entails, and it's going to take me away from my loved ones, my wife, my kids." Bridges would also worry that he'd miss out on something better if he was already engaged in a specific project. "There might be something right around the corner that I'm not even aware of, but if I'm engaged, I won't be able to do that." 
After "Crazy Heart," Cooper wrote "Out of the Furnace" for Christian Bale, which would then turn into a collaborative effort that created a trilogy of films. Looking back, Cooper sees many parallels between the enigmatic actors, Bale and Bridges.
Bridges and Bale both admit they try not to work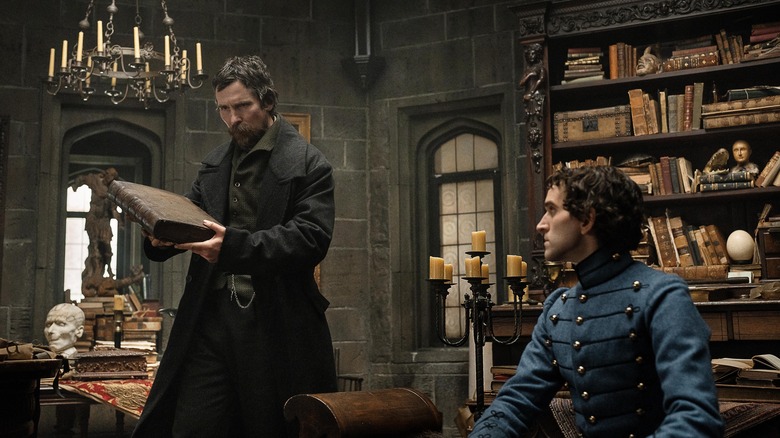 Netflix
With their third collaboration, "Pale Blue Eye," due to be released January 6, 2023, Scott Cooper is acknowledging the ways Christian Bale is eerily similar to Jeff Bridges, who he worked with in 2009 after writing "Crazy Heart" specifically for him. "They find every reason not to go to work," Cooper told The Hollywood Reporter. "They have very rich lives offscreen, outside of the film business, and they are both very devoted family men." Bale is in full agreement, confirming that when Cooper sent him the script for their first film, "Out of the Furnace," he initially turned it down. "As usual, I was trying to avoid working. (Laughs). But it was too good to pass up."
Another similarity between the two actors is their slowness in actually reading scripts they get, with Cooper remembering that it took Bridges over a year to read the script for "Crazy Heart," and Bale referring to himself as a sloth. "I probably take longer reading a script than Scott does writing a script. So he just has to slap me around a little bit to speed things up," he joked.
Luckily for Cooper, both actors eventually did come around, and he and Bale are already talking about collaborating on a fourth film. "We'll keep going," Bale said. "We don't know what yet, but we'll keep going."