Charlie Cox Doesn't Take The Excitement For His Daredevil Return Lightly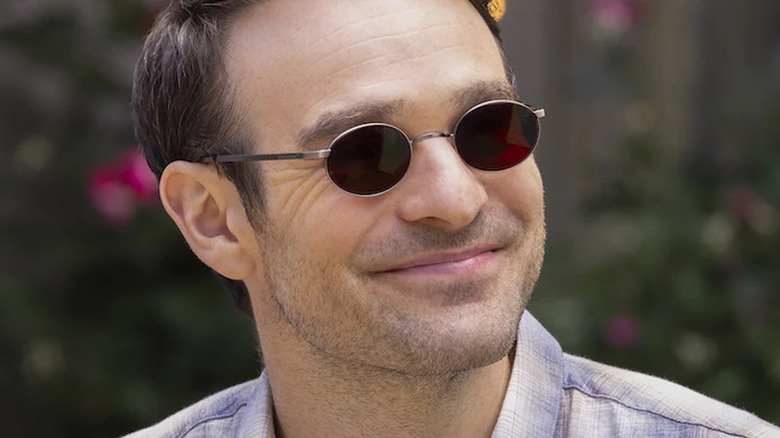 Chuck Zlotnick/Marvel Studios/Disney+
Netflix canceled its original "Daredevil" TV series in 2018 after three seasons, bringing Daredevil's MCU story to a temporary end. Over the course of those three seasons as well as on sister series "The Defenders," "Stardust" and "Boardwalk Empire" actor Charlie Cox portrays the titular Daredevil. Of course, after the show's cancellation and the advent of Disney+ as the definitive platform for Marvel TV shows, Cox's future in the MCU became unclear, as the somewhat self-contained Netflix Marvel canon went largely unacknowledged by Disney's mainline Marvel properties.
That all changed when Cox reprised his Daredevil role in "Spider-Man: No Way Home" in 2021, officially reintroducing his take on the devilish hero in the MCU's fourth phase. Cox also appears in the "She-Hulk: Attorney at Law" series from 2022, in which Cox enjoyed showcasing Daredevil's comedic side.
Unsurprisingly, given the character's reemergence, Disney+ is currently in the process of developing a brand new "Daredevil" show with Cox as its lead. During an interview about a new Netflix series he stars in titled "Treason," Cox shared some thoughts on his upcoming "Daredevil" series at one point as well. As it turns out, Cox isn't taking his newfound place in the MCU for granted, recognizing the possibility that such an opportunity could always be fleeting.
Charlie Cox wants to appreciate his Daredevil role while he has it
Amidst promotion for "Treason," Charlie Cox spoke to NME about both that series and his career at large. On the topic of the upcoming "Daredevil: Born Again," Cox revealed that he's scheduled to shoot its whopping 18 episodes between February and December of 2023. That said, Cox is conscious of the fact that this currently time-consuming gig could end at any moment, hinting that, if the first season of "Daredevil: Born Again" isn't a hit among fans, his MCU tenure could be over just as quickly as it restarted.
Cox went on to compare his current position to how his leading role the 2007 fantasy film "Stardust" was presented to him as a star-making opportunity. However, in its wake, Cox felt like he remained in relative obscurity. Even after he garnered acclaim for "Daredevil," he found that his career still didn't quite live up the trajectory he anticipated.
"You have to do everything in your power to enjoy the moments of success when you're experiencing them," he continued. "I love playing [Daredevil]. How much longer at my age can I play the lead in a superhero film or TV show? Not very long, probably."
In an earlier interview with Marvel.com, Cox described his MCU return in glowing terms. So, while fan excitement about Cox's comeback may be high, it seems like there's no one more appreciative of the opportunity than Cox himself.