Magnum P.I.'s Tom Selleck Had A Lot To Say About The Reboot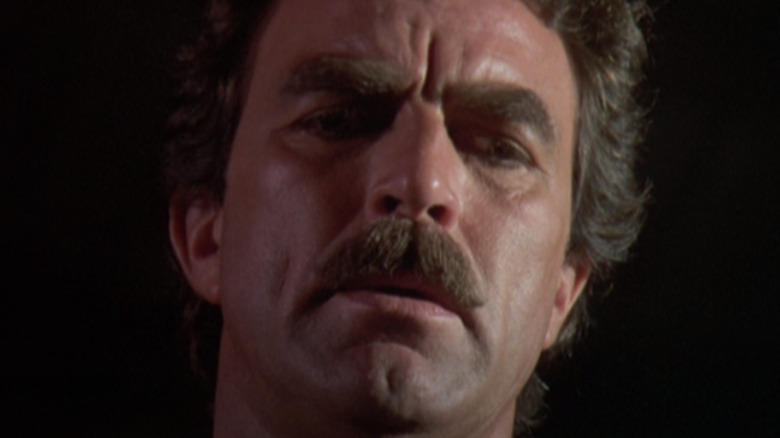 CBS
Today, fans are used to seeing actor Tom Selleck as the patriarch of the Reagan family in "Blue Bloods." Selleck has portrayed NYPD Police Commissioner Frank Reagan since the show's debut in 2010. But in the '80s, Selleck was more known for cruising down Hawaii roads and solving cases instead of ensuring justice behind a desk in the Big Apple. Selleck famously played ex-Navy Seal turned private investigator Thomas Magnum on "Magnum P.I." The hit show gave Selleck his breakout role and helped establish the actor as a household name. In 1988, "Magnum P.I." ended, or so we initially thought.
Following their success with reboots of "Hawaii-5-0" and "MacGyver" with writer Peter Lenkov, CBS decided to bring back "Magnum P.I." with Jay Hernandez taking on the role of Thomas Magnum. While some longtime fans of the original show couldn't stand the "Magnum P.I." reboot, it still managed to find its dedicated audience. For years, the Hernandez-led "Magnum P.I." pulled consistently solid ratings for CBS. And Jay Hernandez believes that his show survived the chopping block mainly because of the fans. 
Selleck has never appeared in the rebooted "Magnum P.I." This may feel strange, considering that the actor was once synonymous with the franchise. However, Selleck had a lot to say about the reboot and why we shouldn't hold our breaths for any cameo from the actor.
Tom Selleck didn't want to make a cameo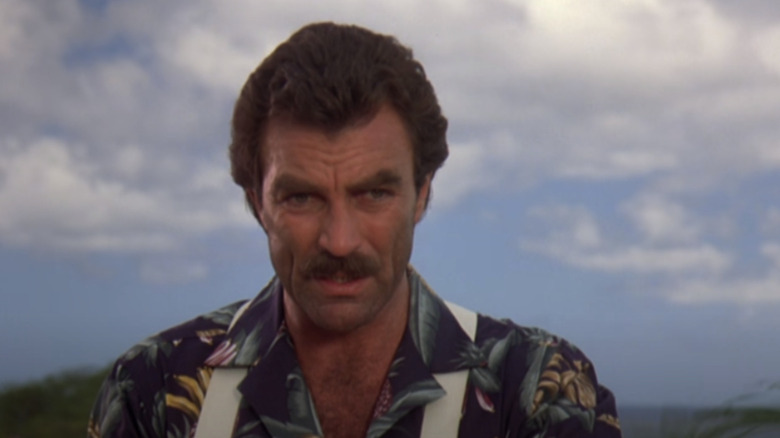 CBS
Many fans were caught off guard when the return of "Magnum P.I." was announced with a new leading actor. But at least Tom Selleck initially knew about CBS's intentions to bring back his old show. In an interview with TV Insider, Selleck noted that he met with show writer Peter Lenkov and CBS executives to at least hear out their intentions with the reboot. As Selleck further stated in the interview, it was essential to Lenkov and CBS that the actor give his blessing on their new vision for "Magnum P.I." After giving it some thought and feeling wholly satisfied with the accomplishments of his version of the show, Selleck decided not to put up any opposition.
Selleck told TV Insider, "I just felt success is so hard to come by in this business, why do I want to root for somebody to fail? I just stepped back and said, 'I won't get in your way.'" However, Selleck later added in the same interview that he wouldn't be involved in any way, including cameos, as he wanted to remain loyal to his version of the show. While a potential passing of the torch moment between Selleck and Jay Hernandez would have made for an unbelievable scene, it's understandable why the actor didn't want to get involved. And perhaps he and the series are better for it. Selleck is still busy with "Blue Bloods," which is currently in the middle of its 13th season. And NBC is slated to back "Magnum P.I." for its fifth season on February 19, 2023 (per Hollywood Reporter).
Jay Hernandez's mom wanted to meet Tom Selleck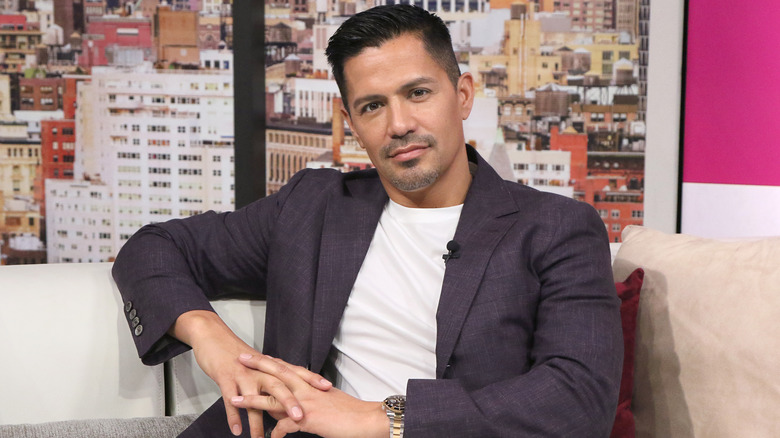 Jim Spellman/Getty Images
Stepping into the shoes of an iconic role originally played by a beloved actor is no easy task. This is easily the case with "Magnum P.I." because Thomas Magnum is a character oozing with so much charm that even his Hawaiian shirts felt like an excellent fashion statement. And when Jay Hernandez got the chance to take up the character in the reboot, he could feel the pressure. In fact, the actor once admitted to having major reservations about taking on "Magnum P.I." However, growing up watching it, Hernandez decided he couldn't turn this opportunity down. And with his mom a huge fan of the original series, it certainly must have made her proud. But it seems that Hernandez's mom was also excited about another potential opportunity for her son to become Thomas Magnum.
During an interview with People, Hernandez talked about breaking the news of his "Magnum P.I." role to his mother while treating her to a nice dinner. And while she was excited for her son, Hernandez noted that she had one burning question. Hernandez recalled to People that his mom asked when she could meet Tom Selleck. It's unclear if she or Hernandez ever got the chance. By Season 2 of the reboot, Hernandez told Extra TV that he still didn't get a chance to talk to Selleck but figured it would have to happen since the two were on the same network. We at least hope that meeting has already happened now that Hernandez's version of "Magnum P.I." is calling NBC its new home.