Jay Hernandez Believes Magnum P.I. Fans Were Instrumental In Saving The Series From The Chopping Block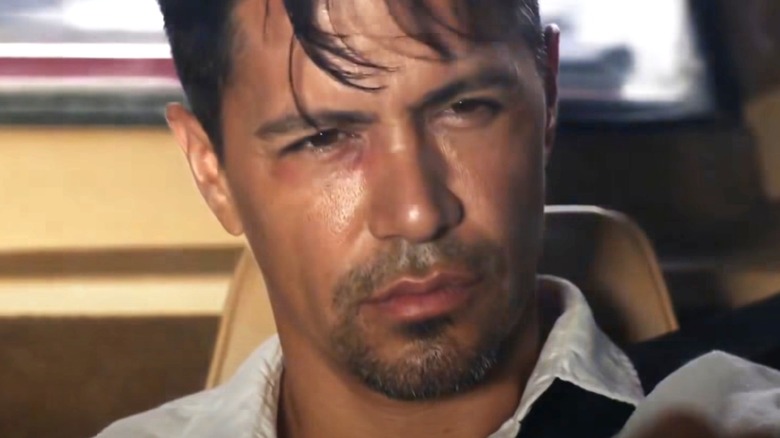 NBC
Things were looking pretty rough for "Magnum P.I." for a moment there. Less than a week after the reboot of the classic action show aired its Season 4 finale, CBS shocked fans with the unfortunate news that the series had been canceled (via TV Line). For a short time, it seemed that the show's fate was sealed, and fans would never see the series obtain a proper continuation or conclusion. However, fears were assuaged when the show was put back into commission by NBC, as the network ordered additional seasons (via Variety).
Bringing a series back from the brink of death is no small feat, and it usually only happens with shows that are extremely popular, such as the case of when Fox canceled "Brooklyn Nine-Nine" before NBC saved it. In truth, there's any number of factors that may have played into NBC's decision to extend the life of "Magnum P.I." The show's lead actor Jay Hernandez, however, strongly believes it was the fans that played one of the most important parts in keeping the show going.
Hernandez believes fans saved the show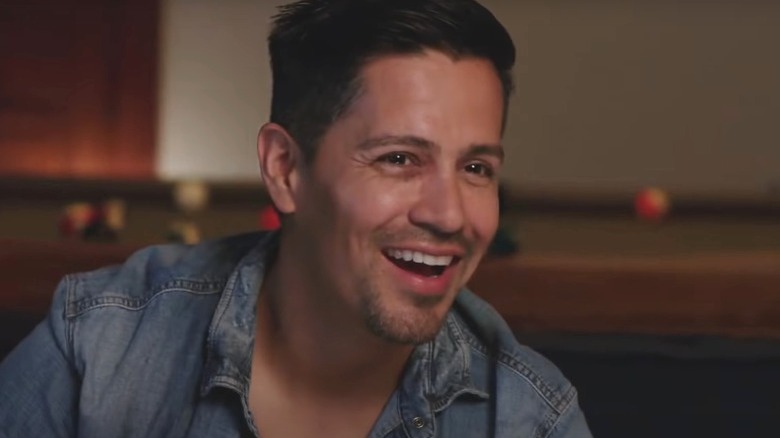 NBC
Following the news that CBS had canceled "Magnum P.I." and NBC had subsequently picked up the show, the latter network's official Twitter account posted a video message from Jay Hernandez. "Thank you to the fans for the tremendous effort," the actor said. "I mean, you guys had petitions going, you got a billboard in Times Square, and because of all that noise you made, we now have a new home at NBC."
Fans of "Magnum P.I." did go out of their way to be vocal. The Times Square billboard, which was visible for roughly an hour each day that it was up, contained the slogan "SAVE MAGNUM P.I." and included a QR code to link to more information. Meanwhile the petition on Change.org dedicated to saving the show from cancellation garnered over 15,000 signatures.
While Hernandez credits fans with helping to save "Magnum P.I.," not all voices are confident that these actions were crucial to the show's renewal. TV critic Scott D. Pierce of The Salt Lake Tribune argued that the show's revival was purely the result of a business decision made by executives. "The numbers that really mattered had dollar signs in front of them," he wrote.
Regardless of the extent to which fans' efforts actually played in getting "Magnum P.I." a new lease on life, viewers of the series nonetheless saw their ultimate goal realized. With one foot in the grave, "Magnum P.I." managed to survive and offer even more detective shenanigans.