Fede Alvarez's Alien: Romulus Starts Filming Early Next Year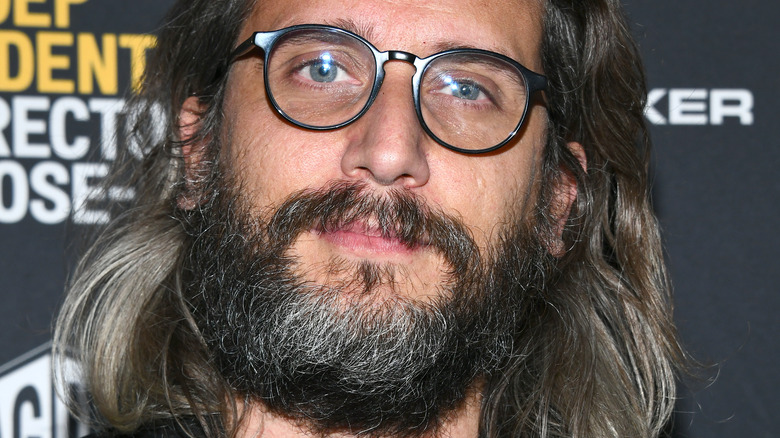 Araya Doheny/Getty Images
Fede Alvarez burst onto the horror scene with the one-two punch of his spectacular 2013 "Evil Dead" reboot and the extraordinarily tense thriller "Don't Breathe" in 2016. Now, he looks to make a blood-soaked mark on another classic genre franchise.
The last released film in the "Alien" franchise came in 2017 with "Alien: Covenant." It was directed by Ridley Scott, who originated the film series in 1979. Scott has since handed the franchise reins off to Alvarez, who will begin shooting the tentatively titled "Alien: Romulus" early next year. Scott will still produce the movie through his Scott Free Productions.
According to the Film & Television Industry Alliance Production List, the film is slated to begin shooting on February 6, 2023, in Budapest, Hungary. It is listed on the site as an original, standalone feature, though little else is known of the plot at this time. The page lists Alvarez and his frequent writing collaborator Rodo Sayagues as the writers of the new film. As reported by Deadline, actress Cailee Spaeny from "Pacific Rim: Uprising" will lead the new film.
Fede Alvarez pitched Ridley Scott his Alien idea years ago, and Scott never forgot
According to The Hollywood Reporter, "Alien: Romulus" is intended to debut on Hulu, much like 2022's "Prey," as part of 20th Century Studios' pledge to make 10 films for the streamer in 2023. "Romulus" will be the seventh movie in the "Alien" franchise following Ridley Scott's aforementioned "Alien: Covenant." Scott also directed the first film and 2012's "Prometheus" in the franchise; "Aliens," "Alien3," and "Alien: Resurrection" make up the rest of the ongoing series. A pair of "Alien vs. Predator" spin-off movies were made in the 2000s. The new film is expected to not be connected to any of the other movies.
Director Fede Alvarez is said to be a massive fan of the series, and he casually pitched his idea for an "Alien" film to Scott years ago. Scott never forgot about that conversation, and when it came time to make another "Alien" film, he knew who to call. 20th Century division president Steve Asbell said of Alvarez's pitch, "It was just a really good story with a bunch of characters you haven't seen before." He went on to say that "Romulus" will be scaled back in terms of budget and scope from the previous films. He said, "This is closer to its genre roots." 
An "Alien" TV show is in the works at FX as well, but the two projects are said to be unrelated.