HBO Offers Our First Glimpse At Jodie Foster In True Detective: Night Country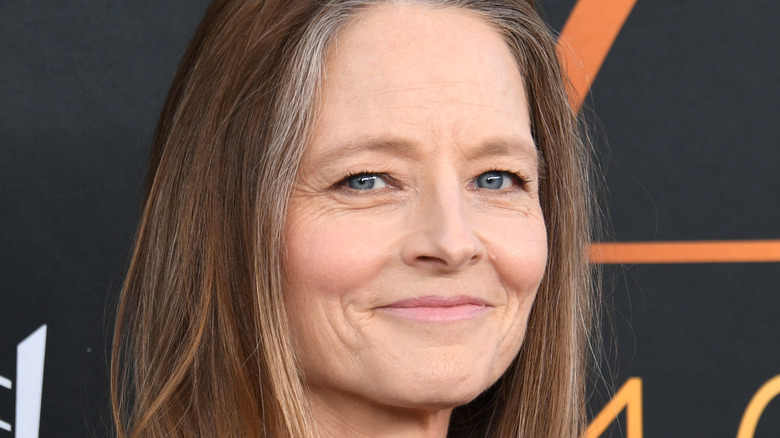 Jon Kopaloff/Getty Images
It's hard to exaggerate just how much of a big deal "True Detective" Season 1 was when it came out in 2014. Matthew McConaughey was in the midst of an acting renaissance that culminated in him winning an Oscar for best actor for "Dallas Buyers Club." Viewers tuned in week after week to see what kind of existential turmoil his character, along with Woody Harrelson's, would get into next. Thanks to a stellar storyline from creator Nic Pizzolatto, all the makings were there for another HBO hit. 
However, Seasons 2 and 3 just didn't pack the same punch as that first outing. That isn't to say those seasons don't have their positives, but lightning was truly captured in a bottle that first time around. Perhaps what the series needs is some fresh blood, and that's what it's getting for its latest outing — "True Detective: Night Country."
Written by Issa López, the new season sees a brand new cast of characters solve a horrific crime. And now, we have our first look at star Jodie Foster.
Jodie Foster is a woman on a mission in the first look at True Detective: Night Country
HBO Max has come out with a bit of a sizzle reel to tease some of its 2023 offerings. In addition to showing off footage from the likes of "The Last of Us," "Velma," and "Succession," it also gives us our first look at "True Detective: Night Country," and by all accounts, it looks like it will be sticking with the dark, dour atmosphere established in previous seasons of the anthology series. 
Foster will star in the season opposite Kali Reis, who will play her character's partner. Also starring in the show are Christopher Eccleston, John Hawkes, Fiona Shaw, Anna Lambe, and Finn Bennett. The season will follow the detectives as they investigate the disappearance of six men in Ennis, Alaska, who are now gone without a trace (via Variety). With darkness both inside themselves and the barren landscape, this is sure to be one twisty ride. 
Foster also serves as an executive producer on the series alongside Matthew McConaughey and Woody Harrelson.