Chicago P.D. Fans Tell Looper Which Character They Want Killed Off Most - Exclusive Survey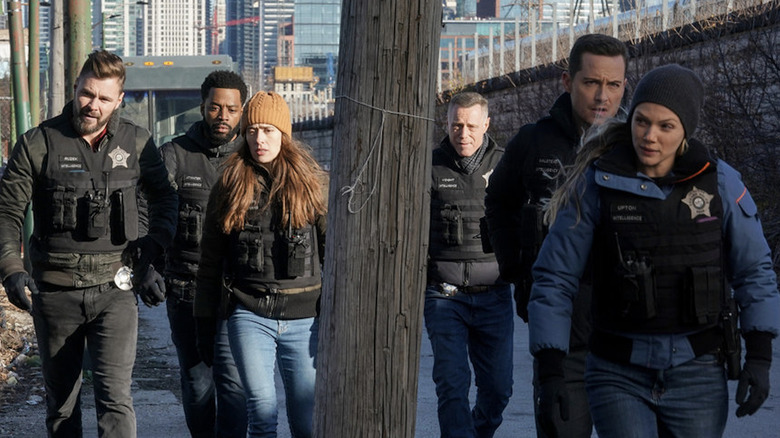 Lori Allen/NBC
On a show like "Chicago P.D.," it's hard for every single character to come off as, well, likable. Any Reddit thread about "most hated" characters in the show will prove this. That's not a knock against "Chicago P.D.," though. The characters in the show's bleak and gritty universe are tough and principled, often engaging in ethically muddled activities to achieve their goals. In fact, they sometimes feel forced to do so, especially when systemic injustices prove to be a greater evil than any of their own questionable actions. It's perhaps this complexity that keeps the show's ratings so strong.
That said, even in the sprawling "Chicago P.D." ensemble cast, there are bound to be characters who don't quite gel with audiences. Ever since this show first introduced viewers to the 21st District of Chicago P.D.'s Intelligence Unit — led by Sgt. Hank Voight (Jason Beghe) — there have been characters who failed to gain fans. Whether that was due to the character's personal choices or the particular actor who played them, that character just didn't work. 
So, with no further ado, we now present to you the result of Looper's survey in which we asked "Chicago P.D." fans who they want to see killed off most. The answer might be surprising.
Looper readers want Kevin Atwater killed off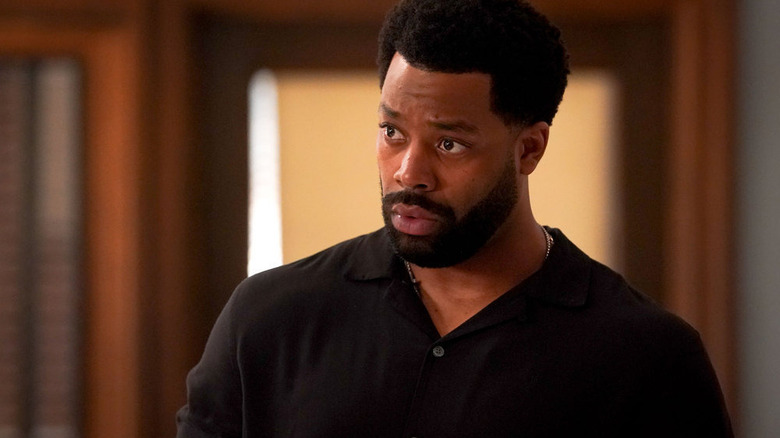 Lori Allen/NBC
An exclusive Looper survey of 601 U.S. participants has revealed that 23.46% of "Chicago P.D." fans want Kevin Atwater (LaRoyce Hawkins) killed off of the show. Of course, as the only Black main character on this show for many years, Atwater has had a large burden to bear. Often tasked with confronting the inherent race problems of his beloved Chicago P.D., Atwater has frequently found himself facing internal conflicts that none of his coworkers could fully understand. That said, the job has also turned him into a man that some wouldn't call likable.
Atwater didn't "win" by a large margin, however. Close behind him in the poll was Kim Burgess (Marina Squerciati), with 22.46% of fans calling for her to be, ahem, removed from the show. That number might surprise many, considering that Burgess has been a stand-in for viewers throughout the show. 
But the next "winner" of the poll may surprise viewers even more. With 21.96% of fans calling for his offing, Hank Voight earned the ignominious third-place spot. As the leader of the whole operation, Voight has had to make some tough calls; perhaps it's for that reason that he hasn't won over everyone. Finally, rounding out the survey are Jay Halstead (12.31%), Hailey Upton (10.98%), and Adam Ruzek (8.82%). Whether or not that means that any of these characters actually get the axe, though, is unfortunately not up to us. Stay tuned.