Everything Coming To Netflix In April 2018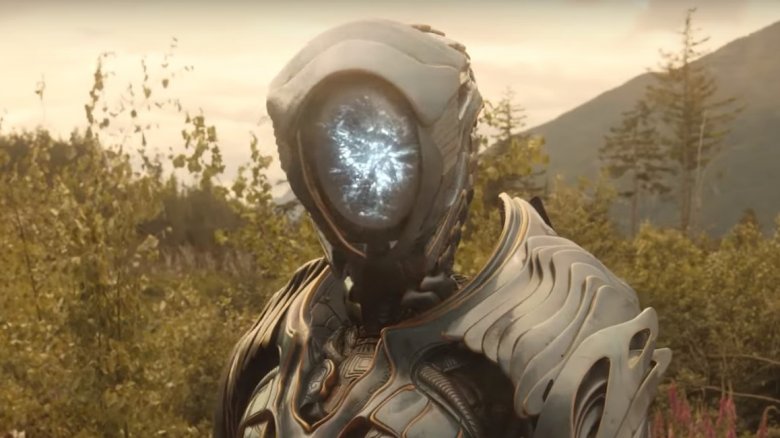 March has nearly come and gone, and Netflix is springing into the season with almost 40 originals for April. While we hate to see shows like Family Guy and now Archer get the boot, the good news is Netflix has threatened — sorry, promised — to roll out over 700 new original movies and shows over the calendar year, which means there will be no shortage of fresh material to fill the void.
This month, you can leave the world behind with the Lost in Space reboot, take an emotional ride through the midnight streets of L.A. with the Dave Franco-starring 6 Balloons, and dabble in the inexplicable with Aggretsuko, the adult version of Hello Kitty. We'll also see new episodes of ongoing talk shows like The Joel McHale Show and My Next Guest Needs No Introduction with David Letterman.
Yup, there's going to be something for even the pickiest viewer on Netflix this April, so let's take a look at everything hitting the streaming service, starting with the Netflix originals.
Wakfu: Season 3 — April 1
Based on the video game of the same name, Wakfu is a French animated series that follows a 12-year-old boy named Yugo who embarks on a quest to save the world from the evil Nox. Although the show began in 2008, the third season wasn't aired in France until 2017, and now international fans can finally catch Season 3 when it lands on Netflix on April 1.
Amateur — April 6
How far can the love of the game get you in an industry ruled by greed and corruption? In Amateur, 14-year-old Terron Forte is a natural at basketball, but skill alone won't be enough to take him to the top of his game...or make his teammates like him. With the odds stacked against him, Terron will have to push harder than ever to live his dream of being a basketball star. In life, there are no free throws. Shoot for the hoop when Amateur arrives on April 6.
Fastest Car: Season 1 — April 6
Like it says on the box, this upcoming series is all about finding — dun dun dunn — the fastest car. In each episode, a high-ticket supercar will race a handful of souped-up junkers to see whether money or hometown know-how is better at reaching the checkered flag.
Described as "sleeper cars" in Netflix's series description, these secret speedsters could be anything from an '84 Honda to a minivan, but they've all been turbocharged, gas-injected, and other car phrases to match the likes of Porsches and Ferraris on the tarmac. Season 1 races onto Netflix on April 6.
Money Heist: Part 2 — April 6
If you haven't yet tuned in to Money Heist (original title La Casa de Papel), you don't know what you're missing. Despite its silly, satirical-sounding name, Money Heist is a legitimate masterpiece of crime drama about nine thieves attempting to pull off the world's largest heist: break into the Spanish Royal Mint and print off more than 2 billion euros. While the entire series aired in Spain in 2017, Netflix split the season into two parts for its US audience, just because they can. You can catch the second part of Money Heist on April 6.
Orbiter 9 — April 6
Part of Netflix's MO is scooping up foreign and indie films, slapping the Netflix logo on them, and leaving them out for American subscribers to stumble over on Sunday afternoons when they're too hungover to do anything else. And nothing fits that bill better than Orbiter 9.
Coming from Spain, this sci-fi drama opens on a young girl in an interstellar space pod on her way to a distant planet. When her pod docks at a space station for maintenance work, she falls in love with the tech guy — one of the first humans she's ever met — and quickly finds out that she doesn't know the whole truth about her perilous journey. Take the ride when Orbiter 9 launches on April 6.
The 4th Company — April 6
This film swept Mexico's Ariel Awards and was reportedly on the shortlist for Best Foreign Language Film at the 89th Academy Awards before it was dropped from the list. The 4th Company is based on the true story of a prison football team that moonlighted as an enforcement gang and organized death squad in one of Mexico's most notorious penitentiaries. To preserve the sense of realism, the filmmakers decided to take the production inside the actual prison and use real inmates as extras. It doesn't get any closer to home than that, and you can experience the whole blood-soaked story on April 6.
6 Balloons — April 6
Starring Dave Franco and Abbi Jacobson, 6 Balloons details a harrowing night in Los Angeles as a woman (Jacobson) desperately tries to find a detox center for her heroin-addicted brother (Franco). Complicating their search is the man's two-year-old daughter, who's along for the ride. Judging by the trailer, 6 Balloons isn't going to pull any punches, focusing on the strained relationship between brother and sister, and a father who definitely isn't making the right decisions for his young child.
Early reviews of this SXSW darling have called it "one of the most unexpected, moving surprises of the year so far," with particular prase aimed at the film's riveting portrayal of addiction — not just in reference to illicit substances, but also the emotional addiction of a sister who can't bring herself to break away from the brother who's slowly but surely destroying her life. Take the ride on April 6.
Ram Dass, Going Home — April 6
Along with Timothy Leary, Ram Dass (birth name Richard Alpert) was one of the 1970s' most outspoken counterculture gurus, an acid philosopher who toured the country giving lectures on the nature of consciousness and death. In 1981, he opened The Dying Center, a place where people could come to, well, die.
Now, a little morbidly, Netflix is documenting Ram Dass's final days with Ram Dass, Going Home, a conversation with the 86-year-old guru as he awaits the end at his home in Hawaii. Ram Dass, Going Home will be released on April 6.
Troy: Fall of a City — April 6
It's literally the oldest story in Western literature, and we still can't get enough of the tale of Troy. This Netflix miniseries focuses on the love affair between Paris and Helen of Troy and the advent of the Trojan War — you know, everything that happened in the Brad Pitt movie, but with probably a lot more drama and a lot less neck stabbing.
Troy: Fall of a City has already premiered on BBC One to mixed reviews. There's still plenty of time for the series to pick up steam, but...we mean, you already know how it's going to end. People knew how it was going to end 800 years ago. Anyway, check it out on April 6.
The Boss Baby: Back in Business — April 6
Hasty follow-up to a surprisingly successful kids' movie, but with slightly worse animation? Check. Tacked-on subtitle designed to reassure viewers that this series is everything they loved about the movie, but more? Check. Return of the main celebrity voice actor? Not even close.
Yup, Netflix straight-up nailed the formula for direct-to-DVD sequels with The Boss Baby: Back in Business, and they didn't even need to bother with the DVDs. Voice actor JP Karliak steps in to fill the void left by Alec Baldwin as the voice of the Boss Baby, with Pierce Gagnon (Cid in Looper) voicing Boss Baby's brother, Tim.
This time, the entrepreneurial infant has to find a way to deal with his corporate life as CEO of Baby Corp, while also keeping things real at home. Life ain't easy for a baby. Tune in for more excitement, adventure, and paperwork when Season 1 of the new series premieres on April 6.
Amo: Season 1 — April 9
Marking Netflix's first Filipino series, Amo is a 12-part miniseries about the Philippine government's war on drug trafficking. The limited series was created by Brillante Mendoza, a name foreign film fans may already know. The filmmaker previously took home the award for best director at the 2009 Cannes Film Festival for his film Kinatay, and Amo looks like another thrilling entry in Mendoza's filmography of gritty, hard-hitting dramas. Look for it on April 9.
Pickpockets — April 12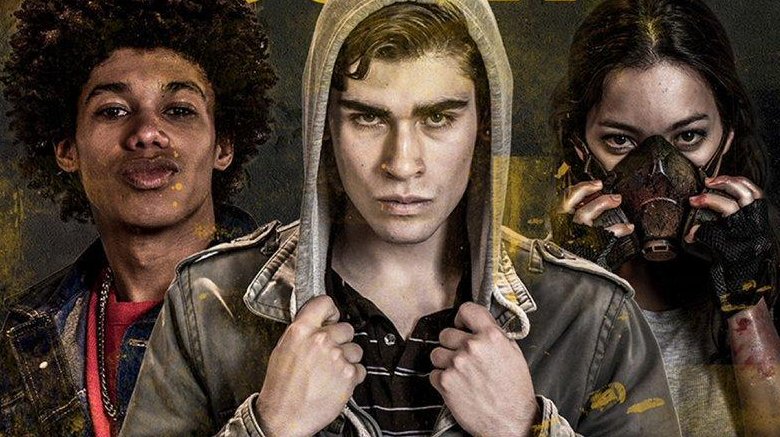 From Peter Webber, director of Hannibal Rising and Girl with a Pearl Earring, Pickpockets is a Colombian-set thriller about a young pickpocket who learns the skills of the trade from a master thief. Most of the production details are being kept under wraps, so we'll just have to wait until April 12 to see whether Pickpockets manages to steal the show.
I Am Not An Easy Man — April 13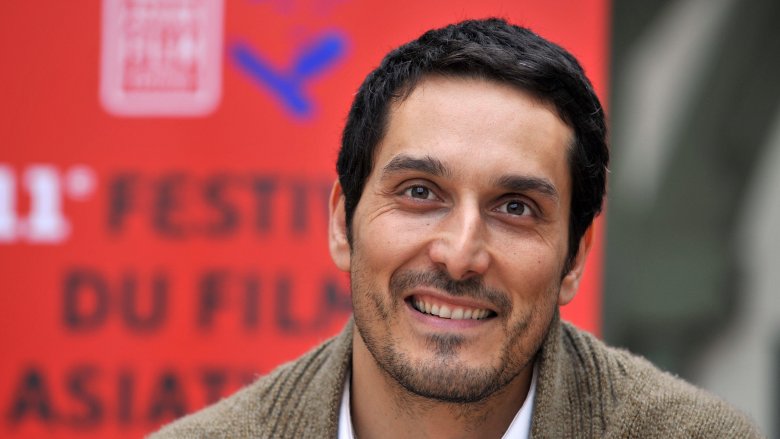 Getty Images
Plot details on this French-language film are also few and far between, but we know it stars French actor Vincent Elbaz, and Netflix describes I am Not an Easy Man as a dark romantic comedy about a chauvinist who wakes up one day to find that the world is controlled by women. Presumably, he fights back against this new system before eventually realizing that equality is more important than personal bias. Along the way, he finds love, and by the time the world goes back to normal he's a changed man. We don't know if it'll play out that way, but we'll all have a chance to find out on April 13.
The Magic School Bus Rides Again: Season 2 — April 13
The general consensus on this reboot of the beloved '90s series is that it never quite managed to capture the charm of the original, but it still teaches better lessons than, say, Captain Underpants. That's the general consensus, at least. It's the same class, but with updated animation, solar panels on the school roof, and Ms. Frizzle's sister in charge of the magic curriculum. Season 2 arrives on April 13.
Lost in Space — April 13
The Lost in Space of the '60s is undoubtedly a classic, but man, is it cheesy. Full of cardboard sets and robots made from the same plastic as hula hoops, it envisioned an Earth in the far-off future of 1997 where the only hope for humanity was to send astronauts to the Alpha Centauri system. At the time, it was groundbreaking, and the Robinson family were everybody's favorite Saturday night heroes. But that was also the decade when zip codes were invented, and since nobody reading or writing this can remember a time when zip codes didn't exist, maybe we can all agree that a remake to this epic sci-fi tale is not only inevitable, it's necessary.
Is the Netflix remake going to carry on the torch and delve into all the insane sci-fi shenanigans and moral conundrums that elevated the original past its shoddy, budget-deprived special effects? Who knows! It has cool robots and a young, hip cast, and that worked (in polar opposite ways) for both Transformers and Ex Machina, so it's really all up in the air at this point. It can't be worse than the 1998 movie, right? It has that going for it, right? At this point, all we can do is pray and wait until April 13.
Chef's Table: Pastry - Season 1 — April 13
Netflix probably has all kinds of metrics for seeing what their subscribers watch, and they probably — understandably — try to release more shows tailored around what their subscribers like. Judging by their recent releases, Netflix's audience loves two things in particular: softcore porn disguised as drama, and cooking shows.
Chef's Table: Pastry could fall into either category, but in this case, it's a cooking show. A spinoff of the series Chef's Table, this series focuses on pastry chefs and their culinary delights. A restaurant that only serves dessert? Why not? Exotic ice cream bars? You bet! Deep fried candy? Marry me. If your mouth is already watering, make a reservation for Season 1 of Chef's Table: Pastry on April 13.
Come Sunday — April 13
Does anyone go to church anymore? Trick question — billions of people all over the world do it. But what if your pastor didn't believe in hell anymore? That's not a trick question, it's the premise of Come Sunday. Starring Chiwetel Ejiofor and Jason Segel, Come Sunday tells the surprising true story of Carlton Pearson, a bishop who was blackballed by his congregation and literally dubbed a heretic after he started preaching that there was no such thing as a fiery afterlife. Should be a fun ride. Look for it on April 13.
The Chalet: Season 1 — April 17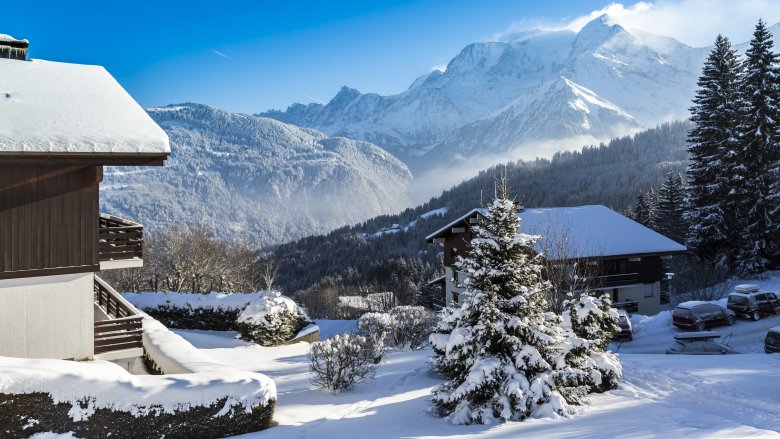 Shutterstock
When a group of friends head to the French Alps for a relaxing summer getaway, they don't expect to have to deal with anything other than room service and good times. But their remote chalet quickly turns into a secluded trap when dark secrets from their past emerge. This suspenseful French show is heading to Netflix on April 17.
Charité: Season 1 — April 19
This award-winning German historical drama centers on a hospital in Berlin in the late 1800s, at a time when diphtheria and tuberculosis diagnoses were reaching epidemic proportions. The series focuses on the doctors of Charité hospital as they try to deal with the seemingly incurable diseases in a rapidly changing political climate. Tune in for Season 1 on April 19.
Mercury 13 — April 20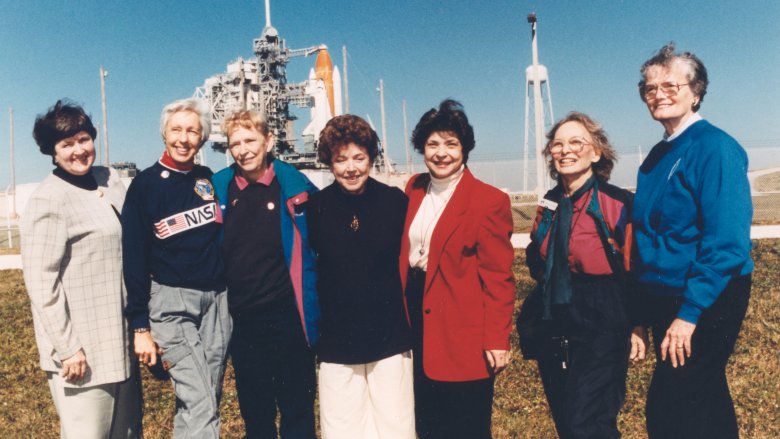 Back in the heyday of space exploration, NASA put a lot of emphasis on finding the right astronauts to be the first humans in space. It was kind of a big deal, and NASA ended up selecting seven men to fly for the Mercury program in the early '60s. They became known as the Mercury 7.
But what people didn't know was that NASA also trained 13 women for the same program. Even though they performed just as well as the Mercury 7, this group, dubbed the Mercury 13, never flew on a single space mission. Netflix's Mercury 13 documentary looks at these forgotten women and explores the reasons they didn't get the privilege of being among the first people in space. Climb aboard when the documentary premieres on April 20.
Aggretsuko — April 20
What is Aggretsuko about? Let's break it down: Retsuko is a red panda who works a nine-to-five office job in Tokyo, filing paperwork and bringing tea to her bosses. By night, however, she's a death metal singer with a bunch of pent-up rage issues. Coming from the same Japanese company responsible for Hello Kitty, Retsuko is the grown up version of their most famous brand, aimed at all those Hello Kitty fans who suddenly got too old for their Badtz-Maru backpacks. Retsuko is 25 years old and hates her job. Who couldn't relate? Also, she's an adorable panda. It practically sells itself. The series debuts on April 20.
Dope: Season 2 — April 20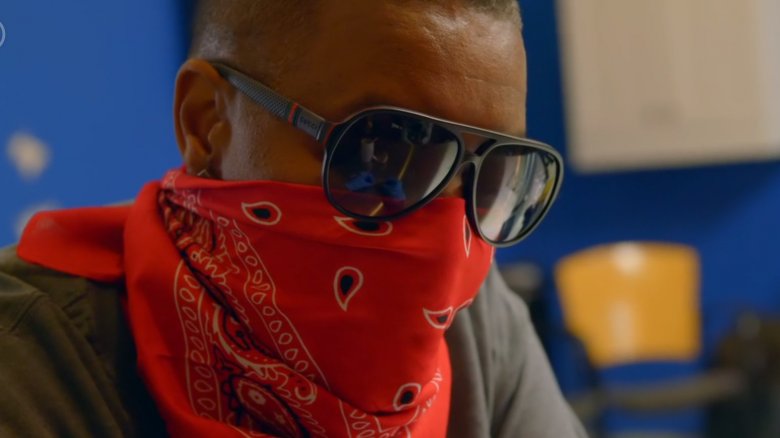 Netflix's drug war documentary series Dope landed in December 2017 and immediately pulled in a strong viewership. The series looks at the drug issues from the perspectives of buyers, sellers, and law enforcement, aiming to offer a well rounded window into the effects of the drug trade from different points of view. Whether you're a fan of the series or just now hearing about it, you can look forward to more of the same heart-pounding stories when Season 2 of Dope hits the market on April 20, appropriately enough.
Dude — April 20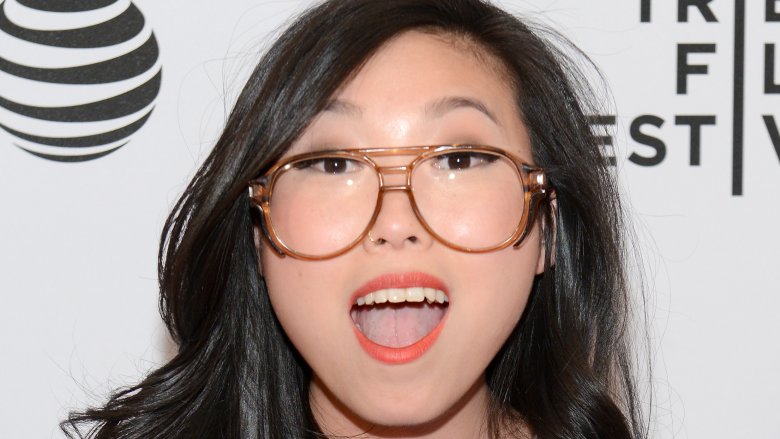 Getty Images
Olivia Milch's screenplay for her indie comedy Dude was voted one of 2013's best unproduced scripts, and five years later, it's finally making it to audiences. Based on Milch's own high school experiences, Dude follows four girls in their last few weeks of school as they prepare themselves for the future. Kathryn Prescott, Lucy Hale, Alexandra Shipp, and Awkwafina star, and the film arrives on Netflix on April 20.
Kodachrome — April 20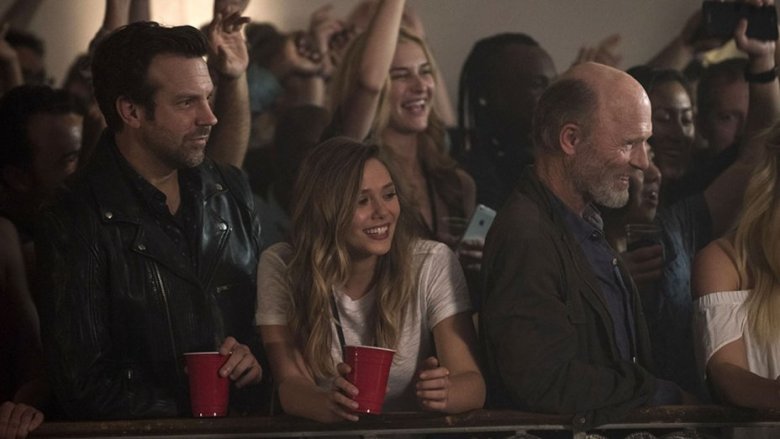 Just to give you some of the background for this film and its cool-sounding name, Kodachrome was a type of color film developed by Kodak. For a good six decades, it was one of the most popular film types, until digital cameras took over the market and everybody stopped putting little cylinders in their big boxy picture-takers.
In the film Kodachrome, Ed Harris and Jason Sudeikis star as a father and son in the waning days of the Kodachrome era who set off on a road trip to find the last Kodachrome processing lab in the country. It ought to be a nostalgia-fueled trip into memory lane for all those old-school photography buffs out there. Look for it on April 20.
Spy Kids: Mission Critical: Season 1 — April 20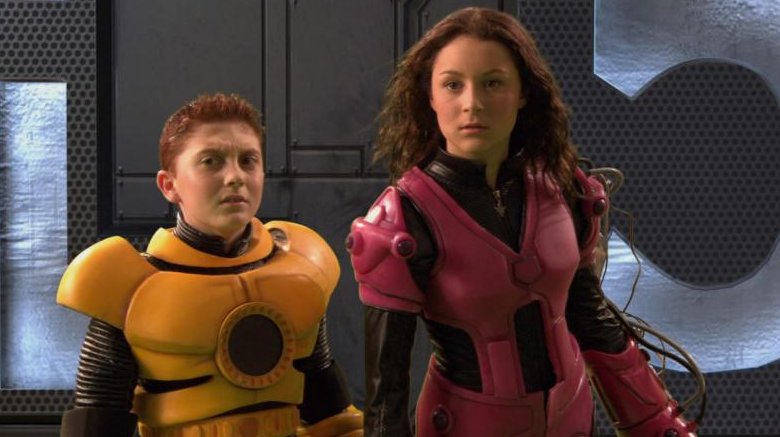 After three, maybe even four movies, the Spy Kids are back in a brand new series. The animated show will focus on the Cortez kids from the films as they attend Spy Kids Academy. All 10 episodes of Season 1 will drop on April 20, so keep your eyes peeled.
The Letdown: Season 1 — April 21
Although it already aired in Australia in 2017, The Letdown will be making its way to American audiences this April. This comedy series focuses on Audrey, a young mom trying to balance her life and relationships without going crazy. Season 1 lands on April 21.
Psychokinesis — April 25
From Yeon Sang-ho, director of the wonderful Train to Busan, Psychokinesis is a Korean supernatural action thriller about a man who suddenly discovers that he has telekinetic powers. But after using his newfound abilities to help his daughter, he finds himself in the crosshairs of an unexpected threat. Whether you're a fan of Asian thrillers or just love a good action movie, Psychokinesis definitely looks like a film to check out. Look for it on April 25.
The Week Of — April 27
The latest product of Adam Sandler's ongoing deal with Netflix is The Week Of, a comedy about two parents during the week leading up to their kids getting married. Sandler stars, along with Chris Rock and Steve Buscemi. Get ready for all the awkward conversations and ridiculous situations your brain can stand when The Week Of arrives on April 27.
Bobby Kennedy for President — April 27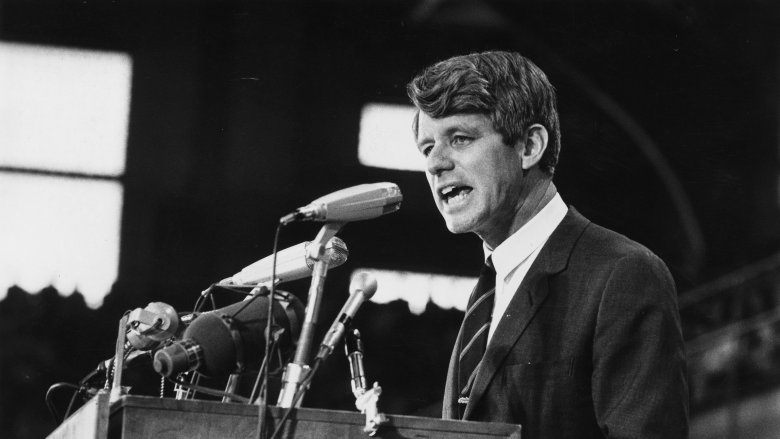 Getty Images
While the most famous Kennedy in American history is no doubt John F., his brother Robert Kennedy was still a highly influential political figure, and his 83-day run for president was one of the most heated campaigns in political history. Sadly, Kennedy was assassinated during the '68 primaries.
The 2018 documentary Bobby Kennedy for President will look into the senator's 1968 campaign and its tragic end. Queue it up on April 27.
3%: Season 2 — April 27
As one of the most highly acclaimed Brazilian series in Netflix history, 3% is definitely one of those shows you need to watch. And with the second season due out soon, there's never been a better time to get started.
The first season set the stage for a futuristic world where the world is devastated by poverty and hunger, but a lucky three percent of the population gets the chance to live a better life free from the struggles of the masses. Where Season 2 will take us is anyone's guess, but we'll all get the chance to find out on April 27.
Candy Jar — April 27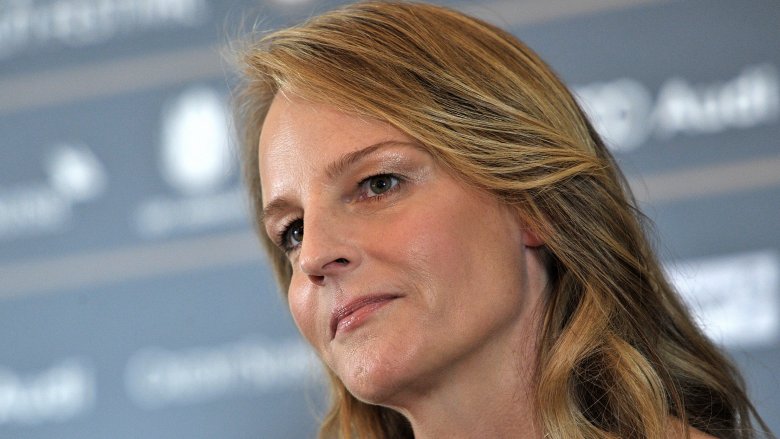 Getty Images
Netflix has released exactly zero details about this upcoming film, but we know it stars Helen Hunt and Tom Bergeron, and judging by the IMDb character descriptions, it takes place at least partly in a high school. Beyond that, all bets are off, but Netflix is bound to release some more promo material sometime before Candy Jar's release date on April 27.
The New Legends of Monkey: Season 1 — April 27
Back in the '70s, there was a weird little Japanese show called Monkey. It was about a magical monkey warrior who traveled the land battling monsters and demons, and it was a good ol' time, if you ever got the chance to watch it.
The New Legends of Monkey is a remake of that old show, and follows basically the same premise: Monkey leads his band of misfit warriors across ancient China, learning valuable lessons while they kung fu demons. How could you not love it? Check it out on April 27.
Original stand-up comedy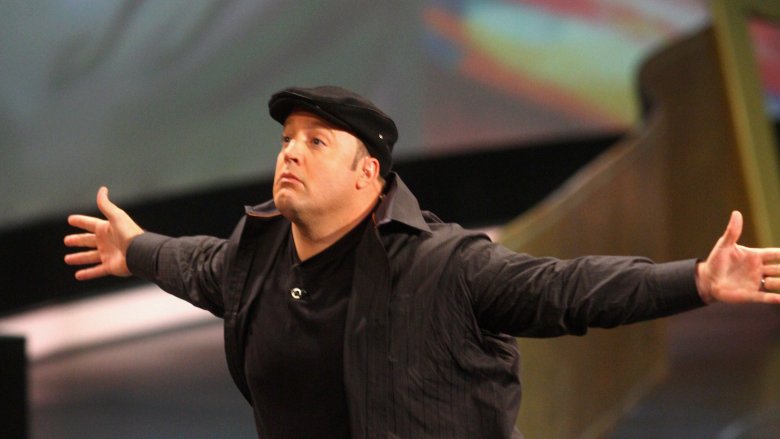 Getty Images
Laughs aplenty are heading our way this April, with a solid collection of new stand-up comedy routines hitting the streaming service. French comedian Fary is showing up with his new special Fary is the New Black on April 3, followed by Greg Davies: You Magnificent Beast on April 10 and Kevin James: Never Don't Give Up on April 24.
Also keep an eye out for The Honeymoon Stand Up Special: Collection on April 17 and German comic Enissa Amani's special Ehrenwort ("Word of Honor") on April 24.
That does it for the Netflix originals, but as we all know, that's only half of the excitement of a new month on Netflix. Here are all the other films and TV shows arriving on the streaming service in April 2018.
Action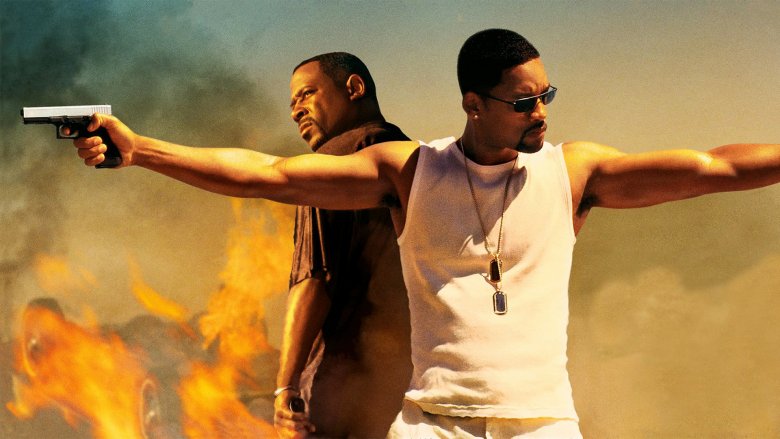 It's going to be a great month for action fans, mainly because of all the magical kung fu, robots, and sharks — the Holy Trinity of action. April 1 is seeing a host of high-octane action films, including Bad Boys, Speed Racer, Deep Blue Sea, Mortal Kombat, and Terminator 3: Rise of the Machines. The second Pirates of the Caribbean film, Dead Man's Chest, will also be joining the ranks on the first.
Apr. 1
Bad Boys (1995)
Battlefield Earth (2000)
Body of Lies (2008)
Deep Blue Sea (1999)
Mortal Kombat (1995)
Disney's Pirates of the Caribbean: Dead Man's Chest (2006)
Speed Racer (2008)
Terminator 3: Rise of the Machines (2003)
Apr. 7
24 Hours to Live (2017)
Drama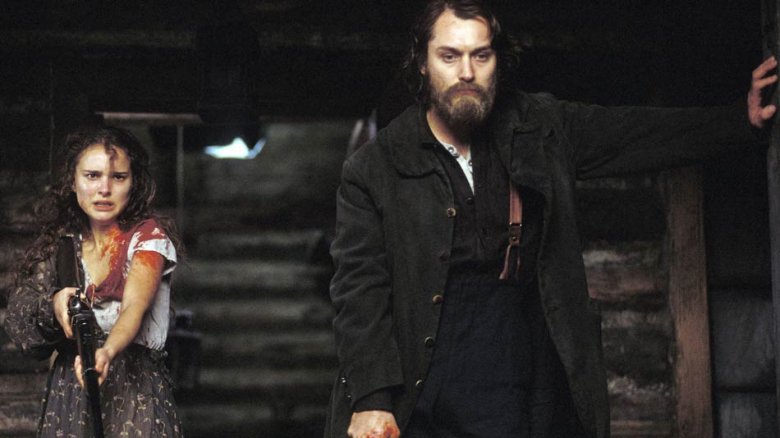 Starting on the first of the month, you can expect a whole lot of emotional, character-driven masterpieces just all over your TV screen. We're talking about Cold Mountain, Friday Night Lights, Life is Beautiful, and Scarface, just to name a few.
Later releases in the month aren't toning down the drama, with the Will Smith-led Seven Pounds on the 15th, Chasing the Dragon on the 19th, and The Man Who Knew Infinity on the 27th. 
Apr. 1
A Sort of Family (2017)
Cold Mountain (2003)
Dare to Be Wild (2015)
Friday Night Lights (2004)
Life Is Beautiful (1997)
Scarface (1983)
Sin City (2005)
The Duchess (2008)
The Family Man (2000)
Apr. 15
Seven Pounds (2008)
Apr. 18
Pelé (2016)
Apr. 19
Chasing The Dragon (2017)
Apr. 27
The Man Who Knew Infinity (2015)
Comedy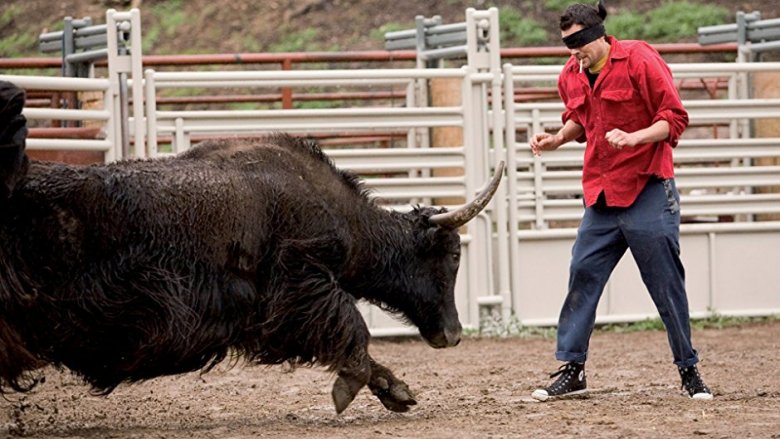 If you didn't get all your laughs from Netflix's new stand-up lineup, don't hold your breath for much more. Only four new comedy films are being added in April. Along Came Polly and Jackass 2.5 are coming on the first, along with The Lost Boys (that's a comedy, right?).
And on April 27, look for 2017's Holy Goalie, about a convent of monks who start up a soccer team to save their monastery. It's a pious riot.
Apr. 1
Along Came Polly (2004)
Jackass 2.5 (2007)
The Lost Boys (1987)
Apr. 27
Holy Goalie (2017)
Documentary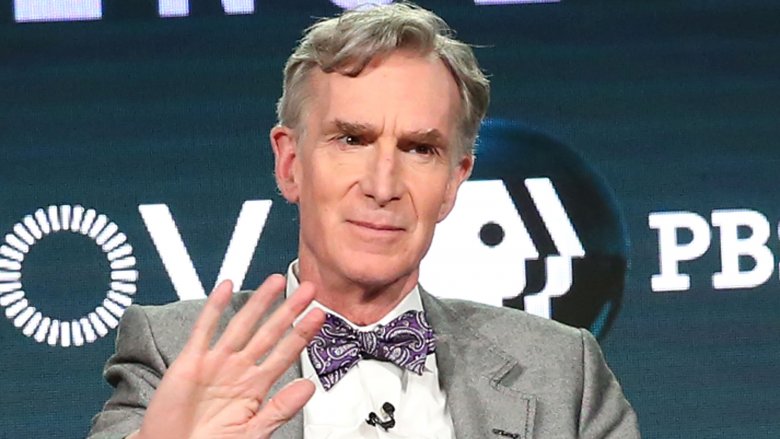 Getty Images
Similarly, the new documentary selection in April will be slim pickings. On the first, Netflix is adding Big Time, an exposé on the Danish architect Bjarke Ingels, and Fishpeople, a sweeping look at people who live and love on the open seas.
On the 5th, you can check out Behind the Curtain: Todrick Hall, followed by the 2017 documentary Bill Nye: Science Guy on the 25th.
Apr. 1
Big Time (2017)
Fishpeople (2017)
Apr. 5
Behind The Curtain: Todrick Hall (2017)
Apr. 25
Bill Nye: Science Guy (2017)
Family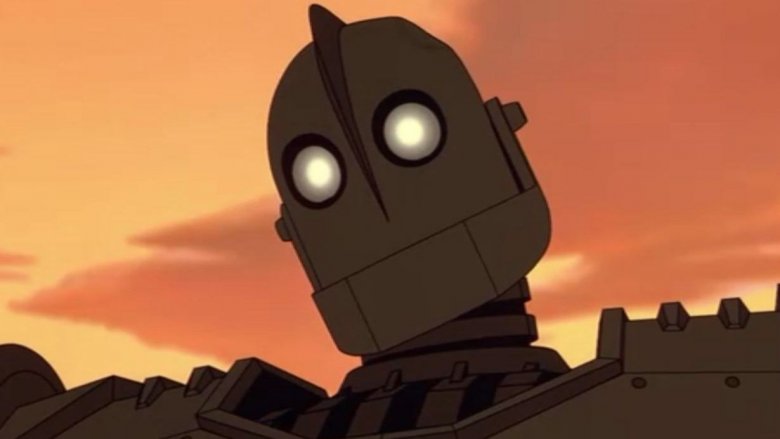 Remember Cats & Dogs, that movie with Jeff Goldblum about a suburban war between cats and dogs? That's definitely...a movie, and it's not even the highlight for family movies on April 1! That honor goes to The Iron Giant, the single most beautiful, most emotionally scarring animated movie of all time.
Also, the kids are bound to love the addition of Despicable Me 3 on April 5. Fun for the whole family!
Apr. 1
Beethoven's Christmas Adventure (2011)
Cats & Dogs (2001)
Looney Tunes: Back in Action (2003)
Nancy Drew (2007)
The Flintstones (1994)
The Flintstones in Viva Rock Vegas (2000)
The Iron Giant (1999)
The Spy Next Door (2010)
Apr. 5
Despicable Me 3 (2017)
Thriller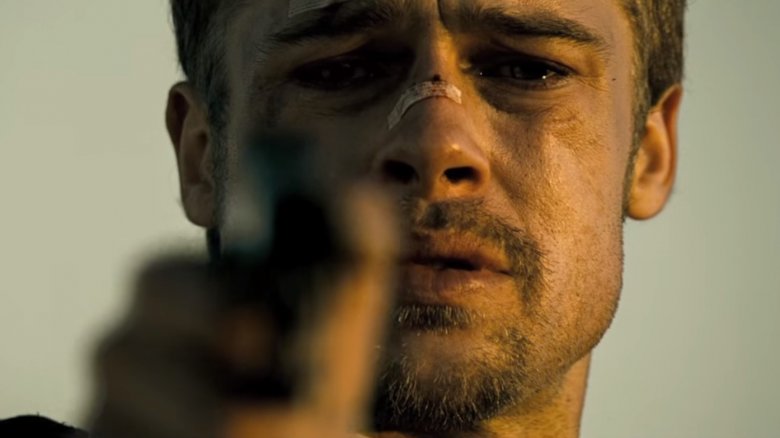 Sure, the weather's warming up, but evil is always cold. After you're done crying your eyes out at The Iron Giant, lighten the mood with Seven or the original Cabin Fever. Both of those arrive on the first, alongside the 2009 Cabin Fever sequel and Aaliyah's vampire schlockfest Queen of the Damned.
On the 15th, Samuel L. Jackson is stepping in to creep out viewers with Lakeview Terrace, and on the 18th, look for Friend Request, a terrible horror movie with the wonderful tagline "Evil is trending."
Apr. 1
Cabin Fever (2002)
Cabin Fever 2: Spring Fever (2009)
Seven (1995)
The Queen of the Damned (2002)
Apr. 15
Lakeview Terrace (2008)
Apr. 18
Friend Request (2017)
Television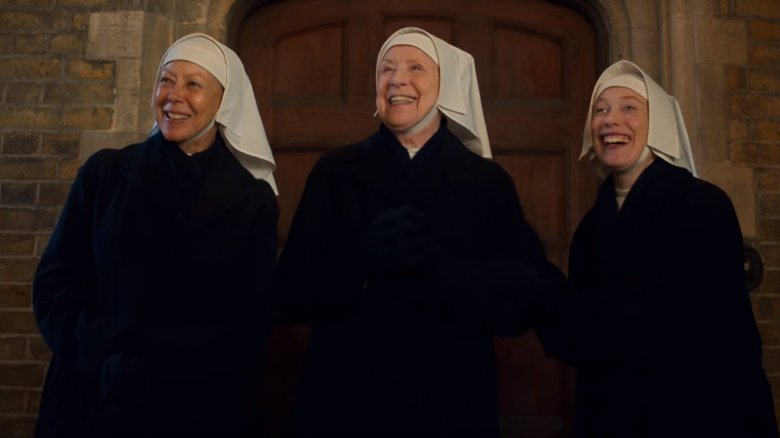 Netflix truly saved the month for its original content this April, and as such we only have two new TV shows premiering throughout the month. On April 2, La Piloto: Season 1 hits the airwaves, and on the 24th you can catch up on Call the Midwife Series 6: "Christmas Special 2017," which is full of the holiday cheer of nurses, midwives and birthing babies.
Apr. 2
La Piloto: Season 1 (2017)
Apr. 24
Call the Midwife: Series 6: "Christmas Special 2017" (2017)