Wednesday's Latest Streaming Victory Is Lording Over Nielsen's Top 10 Chart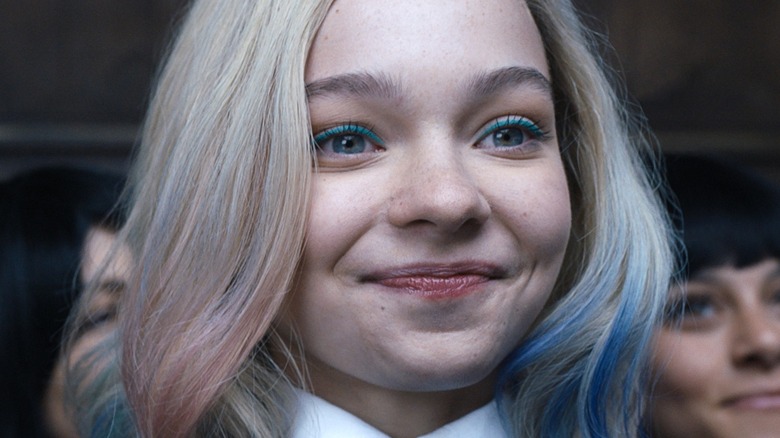 Netflix
To say "Wednesday" is outperforming expectations would be the understatement of the year. One month after its debut, the series is one of the most popular shows in the history of Netflix originals, and new viewers are tuning in regularly around the globe to see what all the hype is about.
From its likable cast of new characters like Enid Sinclair (Emma Myers) and Marilyn Thornhill (Christina Ricci), to the return of fan-favorite "Addams Family" characters like Wednesday (Jenna Ortega), Gomez (Luis Guzman), and Morticia (Catherine Zeta-Jones), to the profound stylistic influence of Tim Burton, "Wednesday" seems to have cracked the secret sauce for a hit series.
All the same, even the most fervent of "Wednesday" fans might be surprised to learn just how successful the popular spin-off of the "Addams Family" franchise really is. With that in mind, the latest numbers are in from Nielsen, and you'd better believe that they're more of the same in terms of the series' continuously mind-blowing performance.
Wednesday continues to bring in impressive numbers for Netflix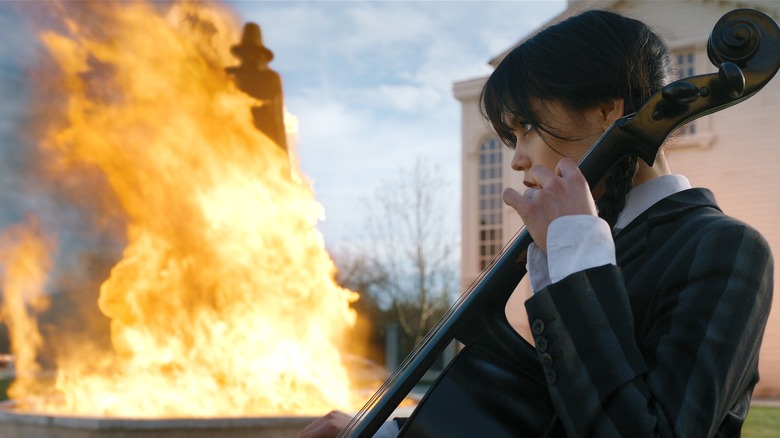 Netflix
According to TV Line, "Wednesday" continues to dominate the streaming charts for Netflix as it grows in popularity outside of the English-language market. By December 21st, the series had amassed nearly 6 billion viewing minutes, putting it second only to the cultural zeitgeist set off by "Stranger Things" in its fourth season.
Naturally, this puts the series as third overall as far as Netflix is concerned, as the Korean thriller "Squid Game" is still at the top of the heap (via Variety). Still, having its three biggest series ever all occur within a period of a little over a year is pretty great news for the streaming platform.
Like with "Squid Game," part of the success of "Wednesday" seems to be coming from its more international appeal. With four key characters of Latin ethnicity, the series is seemingly finding a secondary foothold in Hispanic households, a factor that has no doubt allowed it to make even more headway. Now, with rumors of a "Wednesday" shared universe that will dive into the lives of other characters from the mainline series (via The Hollywood Reporter), get ready for a whole new generation of outcasts and oddballs to become obsessed with the creepy, kooky "Addams Family" once again.