Whatever Happened To SoundBender After Shark Tank?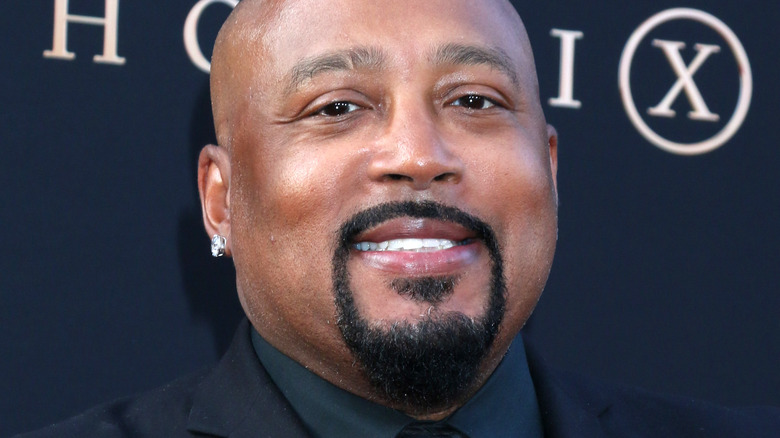 Kathy Hutchins/Shutterstock
In Season 4, "Shark Tank" heard a pitch for the SoundBender, a tiny magnetized device that attaches to the back of an iPad and cups around the speaker output. This clever little invention was designed to catch the sound from the speakers and redirect it toward the person using the device. This improves the sound quality of videos and music, making the audio clearer and easier to hear.
The creator of the little gadget is a rabbi named Moshe Weiss, who gave an entertaining pitch for the SoundBender by hyping it up as an invention that would solve a problem for millions of people worldwide. To be fair, he wasn't exaggerating. The speakers on many tablets and phones don't actually face the user, meaning the sound quality can often be subpar. The best part about this tech accessory is that it doesn't use any power. It simply attaches to the iPad and redirects the sound naturally, meaning it won't be a battery drain on the device.
Weiss originally started his business on Kickstarter but eventually made his way into the Tank, looking for a more considerable investment. After some back and forth between the Sharks, Weiss made a deal with one of the richest Sharks, Daymond John, for 54K for 40% of the company. Fans may not know that "Shark Tank" did a recap update for SoundBender, discussing a deal Weiss made with Wish Factory that guaranteed him $2 million in sales per year.
Moshe Weiss passed away suddenly in 2016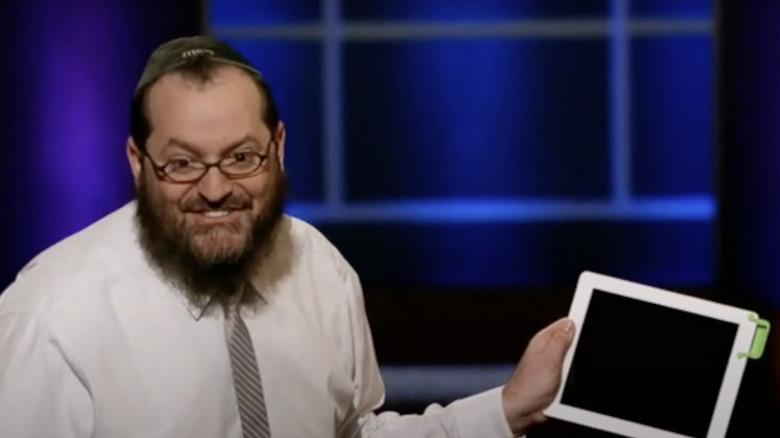 ABC
According to the Shark Tank Blog post about SoundBender, Moshe Weiss passed away at the age of 41 in 2016. The SoundBender website went down for a little while after his death, but it's now back up and running. The blog post said that as of December 2021, the SoundBender can still be purchased from Amazon.com. The SoundBender website is also still active, though its social media accounts haven't been active in many years.
After Weiss' death, there may have been a shift in ownership over the product, but his invention is still available to the public. However, as of May 2022, sales for the product haven't appeared at the pique height they once were. Although Weiss made a deal with Wish Factory before his death that guaranteed him a few million per year, some changes have clearly happened since then. Still, even after declining in popularity, its sales on Amazon continue to make anywhere from half a million to $800,000 in annual revenue — which is nothing to sneeze at, considering it's a $10 product.
The SoundBender is still listed on Amazon.com in a few product iterations. The "As Seen on Shark Tank" version sells for about $11, and the "SoundBender 3.0" version sells for about $10. Both models are sold from Triadenoch.