James Gunn Implies The DCU Future Won't Have The Studio Interference Faced By Zack Snyder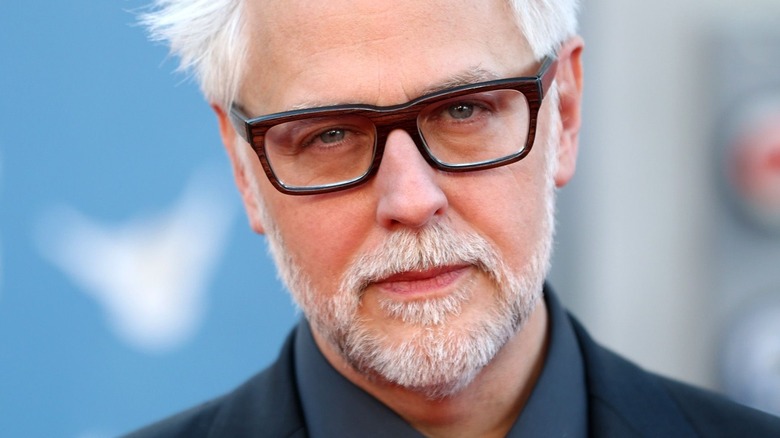 Matt Winkelmeyer/Getty Images
Since it first launched with Zack Snyder's "Man of Steel" in 2013, the former DC Extended Universe (DCEU) had a rocky go. Snyder was meant to helm the superhero cinematic universe at Warner Bros. and proceeded to make "Batman v Superman: Dawn of Justice," which was followed by David Ayer's "Suicide Squad." Both movies were critically panned on release. By the time Snyder got to work on 2017's "Justice League," it was clear the studio's faith in him was shaken. A personal tragedy in Snyder's family led him to abandon the film mid-production, and "The Avengers" director Joss Whedon was called in for extensive reshoots (via Hollywood Reporter). Though not without bright spots such as "Wonder Woman," "Aquaman," and "Shazam!" the DCEU was unquestionably a disaster.
Since Warner Bros. has merged with Discovery, CEO David Zaslav spent most of 2022 engaged in cost-cutting measures that shocked investors, the entertainment industry, and the public, most notably axing the nearly completed "Batgirl" film bound for HBO Max (per Deadline).
In October, after a months-long search, Zaslav brought "Guardians of the Galaxy" director James Gunn and "The Suicide Squad" producer Peter Safran to lead the new DC Film and TV division. Though Gunn holds steady in his claim that the two men have a vision for the franchise's future, now relabeled the DCU, their tenure has been predictably rocky in its early stages. When the pair recently removed fan-favorite actor Henry Cavill as Superman, a vocal contingent of fans was outraged (per Variety). But Gunn sees clear skies ahead once the choppy waters of restructuring are behind him. And he now says the DCU will be free of the studio interference that so frequently hampered his predecessors.
Gunn's position is completely different from Zack Snyder's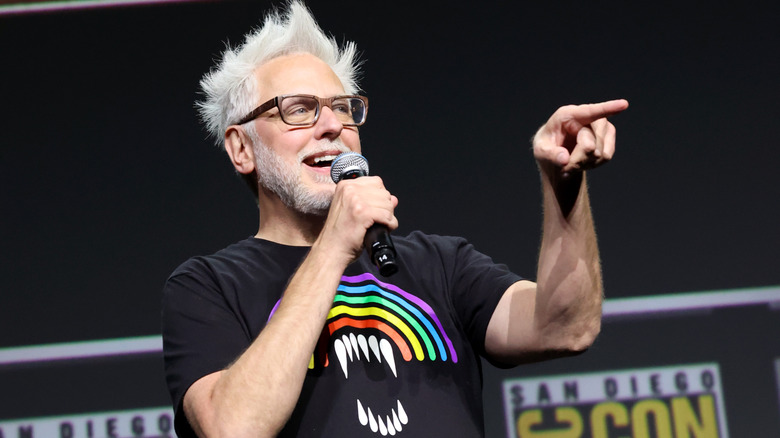 Jesse Grant/Getty Images
Responding to a fan post on the social media platform Mastodon, James Gunn offered assurance that the days of studio meddling which dogged Zack Snyder's DC projects are a thing of the past now that he and Peter Safran are in the captain's chair. "The position is different than it was with Zack, etc. Peter & I are the heads of DC Studios. The only studio interference would be from us!" he wrote.
That promise may be a welcome relief to many fans, especially given that Gunn's contributions to the franchise, "The Suicide Squad" and its HBO Max spin-off "Peacemaker," have been considered by many to be high water marks for the studio. Before joining Warner, Gunn also helped guide the Marvel Cinematic Universe, turning the previously obscure Guardians of the Galaxy into household names.
In years past, Snyder's tenure at DC was subject to widespread studio meddling, culminating in the widely despised "Justice League." Not only was the film reviled by fans, but multiple actors involved spoke out against the conditions on set, painting a picture of a vindictive director and a studio that crushed the windpipe of creativity. Fans launched a multi-year campaign for Warner Bros. to "release the Snyder cut." Their wishes were eventually fulfilled. Snyder's completed vision was released to HBO Max as the lavishly indulgent, four-hour "Zack Snyder's Justice League." Though not universally well received, it was a marked improvement over the studio-mandated version and hinted at the singular vision Snyder once had for the DCEU.
At this point, Gunn and Safran may be the last chance to right the DC ship, and letting creatives take the wheel is likely to be perceived as a solid first step in that direction.