Justified: City Primeval Showrunner Labels The New Series A 'Grown-Up Version' Of The Original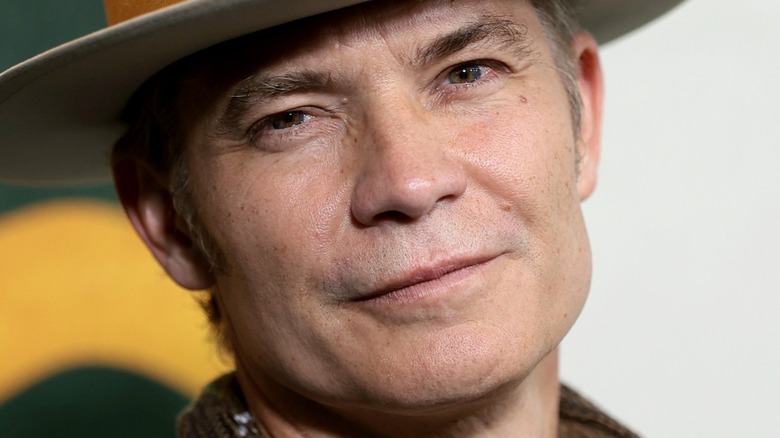 Dimitrios Kambouris/Getty Images
During the Golden Age of Television, which began at the tail end of the 1990s and arguably continues today, large and small networks have invested in quality, serial drama programming. This era of superlative storytelling has spanned everything from premium cable, basic cable, network television, and streaming platforms with standout shows like "The Sopranos," "Mad Men," "Lost," "The Good Wife," and "House of Cards" blurring the lines between the silver screen and home viewing on a range of devices — not just traditional televisions. Timothy Olyphant featured in two of these lauded series, HBO's "Deadwood" and FX's "Justified." The former was a short-lived, late nineteenth-century western, whereas the latter became one of the most dynamic and surprising contemporary westerns of the modern era.
Olyphant's Deputy U.S. Marshall Raylan Givens is one of his most unforgettable roles; a part drenched in classic Golden Age antihero moral ambiguity with touches of sympathy and charisma in equal measure. His performance was equally matched by an extensive roster of supporting characters over six seasons. The program also had an air of maturity that made it stand in unison with other serial dramas of the early 2010s. Therefore, it's surprising to hear that its upcoming follow-up "Justified: City Primeval" is a "grown-up version" of the first show, according to its showrunners.
Showrunner Michael Dinner says 'City Primeval' changes Justfied's Tone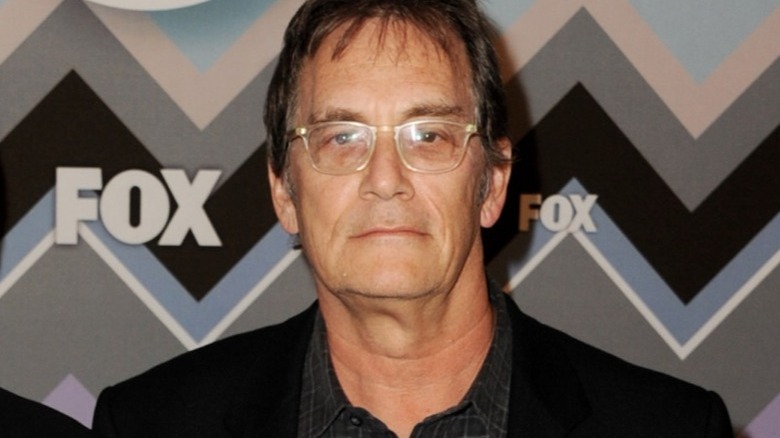 Kevin Winter/Getty Images
The "Justified" revival series will incorporate the passage of real time since the first show ended seven years ago. Speaking about this change in tone that "Justified: City Primeval" will incorporate into its narrative, showrunners Michael Dinner and Dave Andron fielded questions from Entertainment Weekly about the follow-up program. When asked how the new show will compare to the first, Dinner replied, "The cool thing about it is that tonally, it feels like the show we did, but it also feels very different." The showrunner then spoke about trying to match author Elmore Leonard's surprises in both violence and unexpected emotional moments with the characters.
Andron also shared how those themes will become more heightened, given the acceleration of the awareness of police brutality and the stunning rise of gun violence in America since "Justified" ended in 2015. When asked by the publication how they moved Givens into the present moment, the showrunner responded, "The biggest thing [is] it's not so much that the world and law enforcement are different, it's just that the public is now aware of what's been going on for a long time. Raylan has always had a pretty specific code." He concluded by describing that "code" as always doing the right thing no matter the perpetrators or criminals involved, which the lawman will continue to honor in more fraught times.