Justified Revival - What We Know So Far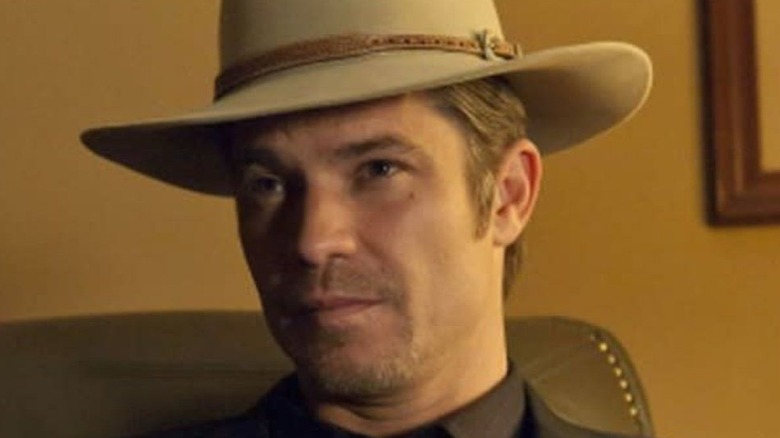 FX
From 2010 until the sixth and final season in 2015, FX's "Justified" served as one of the best crime shows on television. The series, developed by Graham Yost, adapted Elmore Leonard's characters U.S. Marshal Raylan Givens (Timothy Olyphant) and Boyd Crowder (Walton Goggins) to the small screen for the first time. The result was smart, shocking, and surprisingly moving, a crime epic set in the hollers of Harlan, Kentucky that was also incredibly fun.
Now the beloved drama is coming back in a new limited series called "Justified: City Primeval" (via Decider). The show will be based on the novel "City Primeval: High Noon in Detroit," written by Elmore Leonard. Eric Shrier, President of FX Entertainment, said in a statement that, "Justified was one of the most critically acclaimed shows of the past decade ... colorfully brought to life by ... Graham Yost and the entire team of producers, writers, directors and cast. To have this group come together again ... is thrilling."
It's still early days, but here's what we know so far about "Justified: City Primeval."
Timothy Olyphant will return for Justified: City Primeval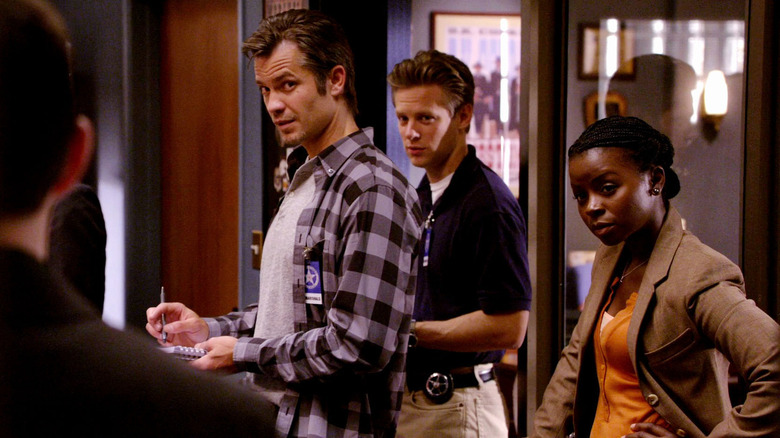 FX
Since the project has just been announced, it's probably no surprise that we don't have a firm release date yet, and the only returning cast member confirmed is Timothy Olyphant, who played the lead role of Raylan Givens on the original series. Certainly many "Justified" fans would give anything to see Walton Goggins reprise his sinister, swaggering performance as Boyd Crowder, but we'll find out more about that possibility as "Justified: City Primeval" continues production.
We can extrapolate a few plot details from the source material, however. The new "Justified" limited series is set eight years after Raylan Givens last left Kentucky behind for good. Raylan is still in Miami but has become "a walking anachronism balancing his life as a U.S. Marshal and part-time father of a 14-year-old girl" (via Variety). But soon enough, a random incident sends the gruff Marshal to Detroit.
There, Raylan gets caught up in trouble with Clement Mansell, an anti-social outlaw, and his lawyer, the cunning Carolyn Wilder. Will an older, frayed Raylan once again get his man and outgun the competition? Or has the lawman at last met his match with Mansell?
It appears that the show will be somewhat faithful to the 1980 novel then, except Raylan will be the main character instead of Officer Raymond Cruz. Other "Justified" characters could appear as well but it remains to be seen who will come back other than Givens. Viewers will likely find out more about the story too as "Justified: City Primeval" comes closer to its eventual premiere date.