Rian Johnson Admits He Was Nervous To Work With Knives Out's Star-Studded Cast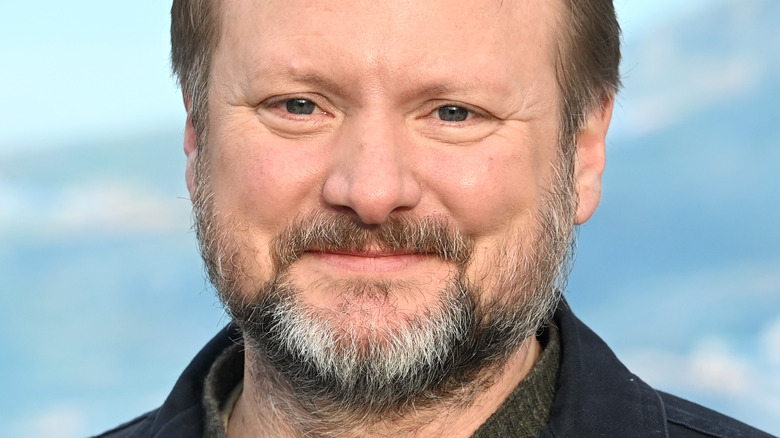 Dave J Hogan/Getty Images
Rian Johnson has been making exceptional films for nearly 20 years now. He broke onto the scene with 2005's "Brick," establishing himself as a voice that needed to be heard. With his brilliant deconstruction of the neo-noir mystery thriller, Johnson was on his way to paving a path filled with some of the most deliciously sly films to come out in recent memory. From the twisty time travel tale in "Looper" to the deconstructive nuances of "Star Wars: The Last Jedi," Johnson was merely setting the stage for what would become his greatest caper of all. 
2019's "Knives Out" received rave reviews and was generally touted as one of the best films of the year. Johnson received an Academy Award nomination for best original screenplay, and Netflix was willing to shell out some big bucks to bring two more sequels to the murder mystery to audiences. But despite the fact "Knives Out" came out over a decade into Johnson's career, he still found himself star-struck by the epic ensemble cast he assembled for the whodunit. 
Everyone was willing to be part of an ensemble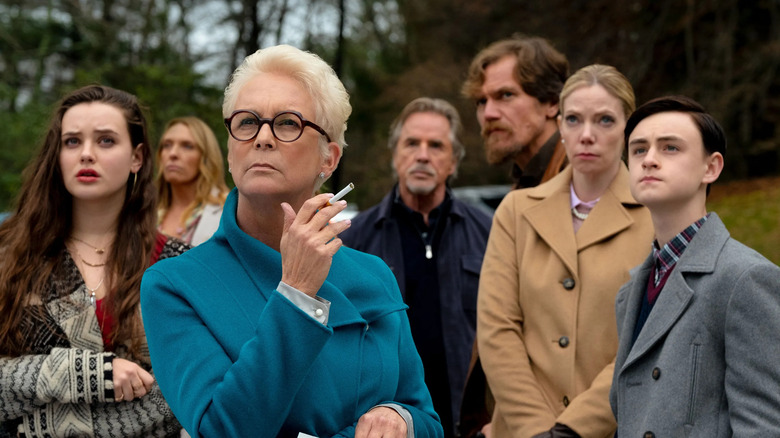 Lionsgate
Like all great whodunits, "Knives Out" is an ensemble. The detective, in this case Benoit Blanc (Daniel Craig), may be a focal point, but he really just serves as a conduit between all of the larger-than-life personalities. One could say a similar scenario occurred with Rian Johnson as a central point, as he explained in an interview with GQ. He says he was naturally nervous at first to work on a movie with so many big-name actors. He'd work with plenty of stars before, but nothing on the scale like this. 
Johnson goes on to say, "I had never worked with this big an ensemble where everybody in it is so much their own name. I'm not very confrontational, and I was very nervous about what that was gonna be like on set." Fortunately, Johnson had nothing to fret. Everyone was a consummate professional when the cameras started rolling, and they were more than happy to be part of an ensemble where each part holds significance. 
Johnson continued, "We got people coming in who were excited to kind of snap back into that drama camp type vibe of just it's not about me or you; it's about us." No wonder Johnson agreed to sign up for more "Knives Out" installments, seeing how swimmingly the first one went.