Rosie Perez's Neck Injuries From Law & Order Set Landed Her In Surgery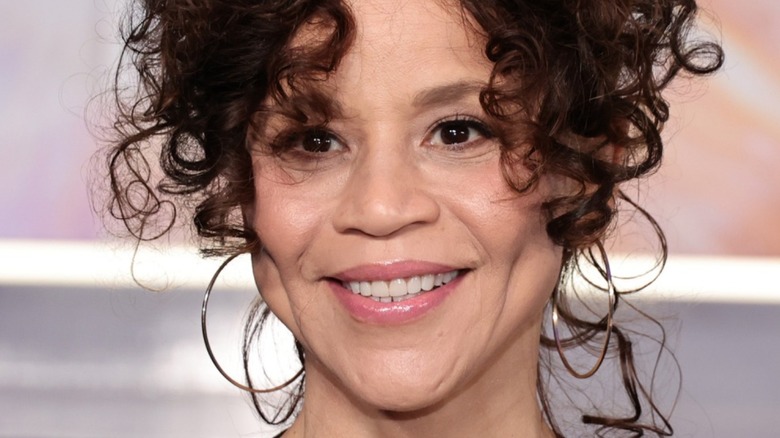 Jamie Mccarthy/Getty Images
Injuries on movie and TV sets have been well documented over the years, and oftentimes, the stars who get hurt while making a big-budget film or series tend to take or threaten legal action against the studios and production crews. For acting legend Rosie Perez, who has often felt she never fit into the Hollywood system, this sadly became her reality in 2009 after she was severely injured while taping an episode of "Law & Order: Special Victims Unit." 
According to reports, the "White Men Can't Jump" star suffered serious injuries to her neck and back, as well as nerve damage, after being grabbed by an extra and "yanked, wrenched and manhandled" by them during a scene (via New York Daily News). She had to have spinal fusion surgery and a pelvic bone marrow transplant as a result, per CBS News.
"I guess [the extra] got carried away with the scene," said Perez's lawyer, Brian O'Dwyer, in a 2011 interview with the Daily News. Perez reportedly filed her lawsuit that year against "SVU" and the show's production companies, Northern Entertainment & DDF Films, for an undisclosed monetary sum that exceeded $75,000 and ultimately covered her medical expenses (via Fox News).
The scene in question was one that could have easily been avoided, Perez's lawyers argued. Her legal team also argued that there were multiple actions that the "SVU" team could've taken to ensure her safety, but did not (via New York Daily News).
Perez eventually settled her case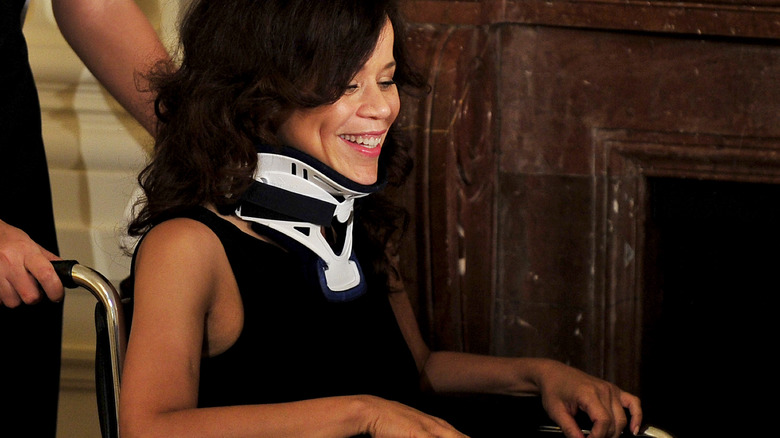 Bloomberg/Getty Images
According to Rosie Perez's legal team, the man responsible for her injuries was someone who didn't specialize in stunts or physical scenes. The "Do the Right Thing" star, who didn't back down when she faced backlash for her role in that film, was cast on "SVU" as the mother of an abused child who was getting into a tussle with another actor inside of a car — with Perez leaning in through the front window — when the extra grabbed her from behind and carried her away violently, per Perez's suit. The person was playing a crossing guard.
"The thing to do was taking someone who knows what he's doing to make it look violent without being violent," said attorney Brian O'Dwyer. "This person was not a stuntman, he was just an extra" (via New York Daily News).
Perez's story is sadly similar to that of many other actors, including former "Batwoman" star Ruby Rose, who accused Warner Bros. TV and people involved with the now-defunct CW show of abuse and negligence. According to Rose, she allegedly herniated two discs while doing stunts and was forced to have emergency neck surgery (via Insider). "I was risking becoming paralyzed," Rose said in a September 2019 Instagram post. "I was in chronic pain and yet couldn't feel my arms."
Perez wound up settling her lawsuit with "SVU" and its production companies in February 2012 (via New York Daily News).