The Only Things Yellowstone Fans Seemed To Like About The Midseason Finale Were The Cameos
Even as the series passes the midway point for its fifth season, "Yellowstone" still seems to be going on strong, at least in the ratings department (via Parrot Analytics). The flagship show remains popular and spin-offs like "1883" and "1923" are also drawing acclaim from fans and critics alike (via Rotten Tomatoes). As the franchise continues to expand outward, it seems like creator Taylor Sheridan may be the secret sauce for success as far as the Paramount Network is concerned.
On the other hand, though viewers are continuing to show up for the stories of the Dutton family in "Yellowstone," that hasn't stopped them from being critical of the slow pace and lack of stakes in Season 5. Unfortunately, that doesn't seem to have changed with the passing of the mid-season finale, Season 5, Episode 7, "The Dream is Not Me." As fans took to social media to share their disappointment with the latest episode of "Yellowstone" and Season 5 in general, however, there was one bright point that everyone seemed to love.
Fans were happy to see Zach Bryan but that's about it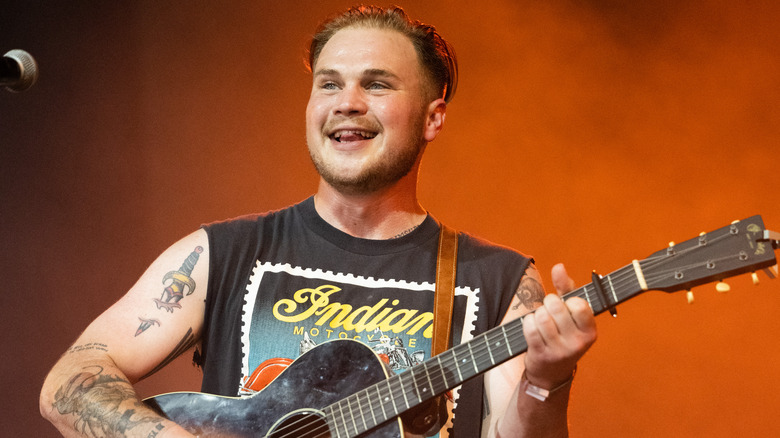 Scott Dudelson/Getty Images
After the airing of the mid-season finale of "Yellowstone," fans were sharing their thoughts pretty openly online, and there seemed to be a common consensus among them. While there was very little excitement about the plot revelations or the advancement of certain relationships, viewers seemed to love seeing country music star Zach Bryan show up on the series.
"Taylor Sheridan is the goat for having @zachlanebryan on Yellowstone last night!!" tweeted @dtuck63. Over the course of the series, the rotating cameos from some of the biggest names in country music, including Darius Rucker and Lyle Lovett, have never failed to make waves for fans, and it looks like the latest appearance from Bryan is following suit nicely.
"ZACH BRYAN ON YELLOWSTONE I REPEAT ZACH BRYAN ON YELLOWSTONEOHMYGOD," tweeted @olivia_oatsfall. It's no surprise that fans were so excited to see Zach Bryan on the series, as "Yellowstone" has been known to use the singer's music several times in the past. "Best part of this Yellowstone episode was the Zach Bryan cameo," agreed @dteague23.
While the overall reaction to the mid-season finale of the Paramount Network series seemed to be a bit tepid, it looks like fans were at least happy that they tuned in to see one of their favorite country music stars in the Dutton's world.