Indiana Jones Director James Mangold Just Shot Down Those Reshoot Rumors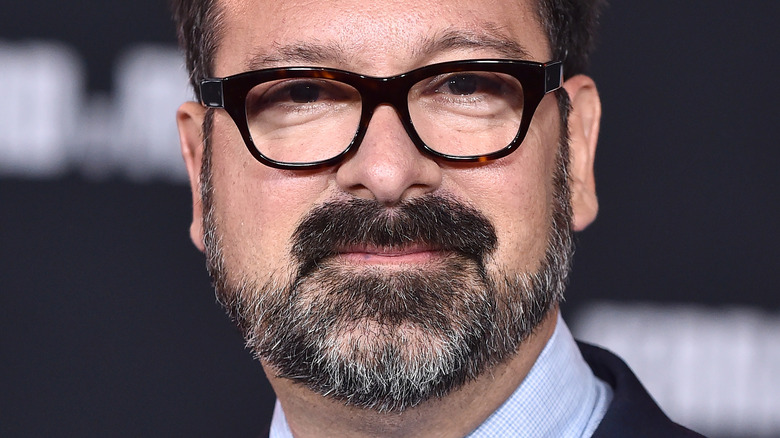 DFree/Shutterstock
For some time now, a rumor has been circulating about supposed reshoots of alternate endings on the most recent installment of the venerable Indiana Jones action-archeo-fantasy series, "Indiana Jones and the Dial of Destiny." As the fifth outing for the series initially created by Steven Spielberg, the new film again features Harrison Ford's globe-trotting, snake-hating archeology professor Jones embarking on what could well be the actor's final appearance in the iconic role.
The truth is, when it comes to allegations about production problems for any high-profile motion picture, let alone one as familiar and revered as the lengthy Indy franchise, poorly sourced rumors from fans are a common issue. But as for the talk of reshoots on "The Dial of Destiny," that can likely be attributed to the movie's well-known film composer, John Williams, making an off-hand remark about his scoring work on the film. However, now the film's director has laid those rumors to rest.
James Mangold's recent tweet finally debunks the Dial of Destiny reshoot reports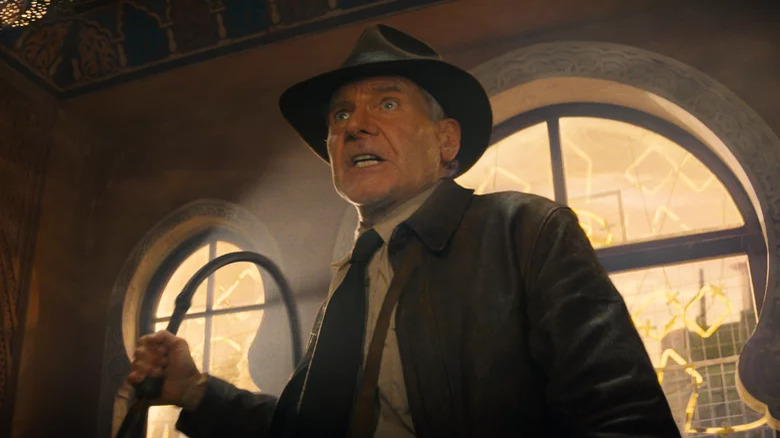 Lucasfilm/Disney
As noted above, basically any random fan with a social media account can post their speculations about how a particular shoot is going and present it as fact. Then there are the usually more dependable hints of a production in trouble from the crew and/or cast members of a film, offering supposed inside information on how the shoot is going. Composer John Williams innocuously stated at a recent concert, "So we have just about completed the film...We have maybe another ending to shoot and to record, maybe in a couple weeks." This particular allegation, which fans have taken and run with to fuel other speculations about the production needing reshoots, has now been definitively dealt with by director James Mangold.
Taking to Twitter to shoot down the reshoot speculations, Mangold apparently felt his comments were needed to dispel any doubts about the rumored do-overs or additions to his movie. "So I took a b-day break from trolls," he tweeted, calling out those spreading the false claim about reshoots. "But it seems I gotta once again say. We're not shooting & never shot any new scenes or 'alt endings.'" And, just in case his assertion about the status of work on "Indiana Jones and the Dial of Destiny," was misunderstood, Mangold went on to add, "Our film is 99% finished, getting rated by MPAA & VFX being completed. Happy Holidays."