My Hero Academia's Ricco Fajardo Credits Chuck E. Cheese With Launching His Voice Acting Career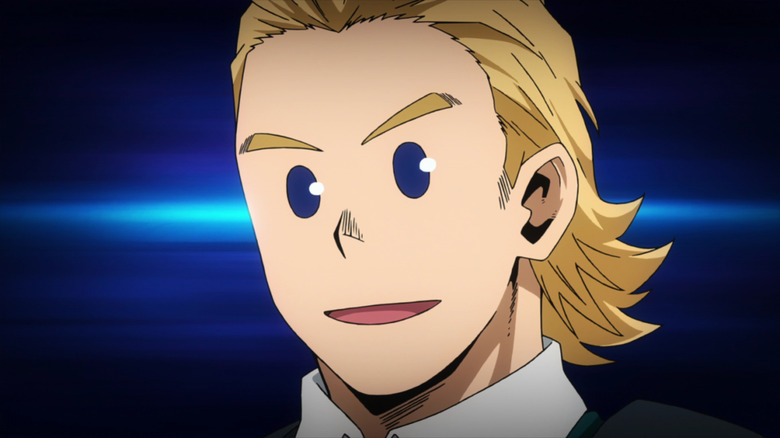 Toho Co.
When it comes to high-profile anime series, "My Hero Academia" is an absolute juggernaut. With six seasons and three films under its belt, as well as an upcoming live-action adaptation from Netflix, it's clear that the franchise isn't slowing down any time soon.
Part of this success is due to the ever-expanding nature of the world and its characters. Despite having dozens of heroes and villains to keep track of, the series helps to make them all memorable by giving them key moments to shine along with meaningful backgrounds to help motivate them.
Take, for example, Mirio Togata, aka Lemillion (Tarusuke Shingaki/Ricco Fajardo). While his character was only introduced at the tail end of Season 3, by the time Season 4 got into high gear, he was one of the series' most essential characters. While the character himself is massive, Fajardo, who provides the English voice of Mirio, didn't always have such grand prospects as a performer.
Fajardo recalls early voice-acting gigs for Michaels and Chuck E. Cheese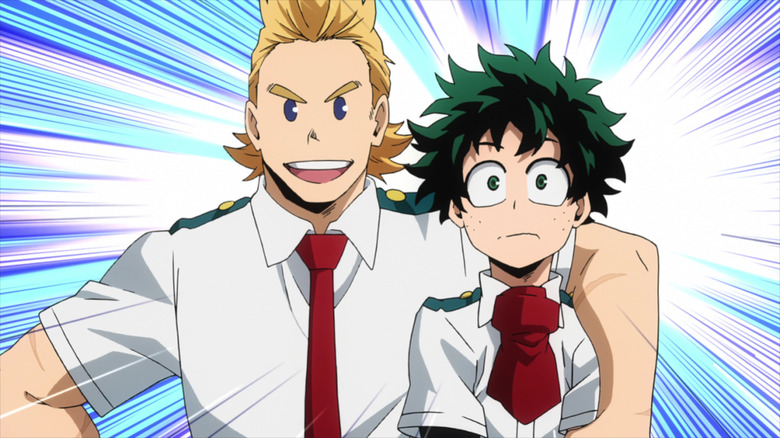 Toho Co.
Ricco Fajardo sat down with Kotaku to discuss his love of video games and his incredible performance as Mirio Togata in Season 4 of "My Hero Academia." In it, the actor revealed that before he was nabbing fantastic roles in hit anime, he was doing promotional voices for retail stores like Michael's and restaurants like Chuck E. Cheese.
"If you go to a Chuck E. Cheese, stateside, you will see me every 30 minutes saying, 'All right, parents. Chuck E.'s going to be out in 30 minutes,'" Fajardo said. "And I do the countdown. ... So, that was, I think, the beginning of voice stuff." While that might sound like an exciting starting point that fans would expect for a voice actor, the reality is that a job is a job.
Fajardo also revealed what his role entailed at the popular crafts store. "I think the first voiceover thing I did was Michael's Arts and Crafts, which is a chain store in the States where I was like, 'Come on, kids. There's a sale over at Michael's,'" Fajardo added. Everyone has to get their start somewhere, and it sounds like Fajardo has definitely put in the time and effort necessary to reach a place where he could take on an iconic role like Mirio Togata on "My Hero Academia" and more.