How The In The Dark Series Finale Left So Many Fans Spiraling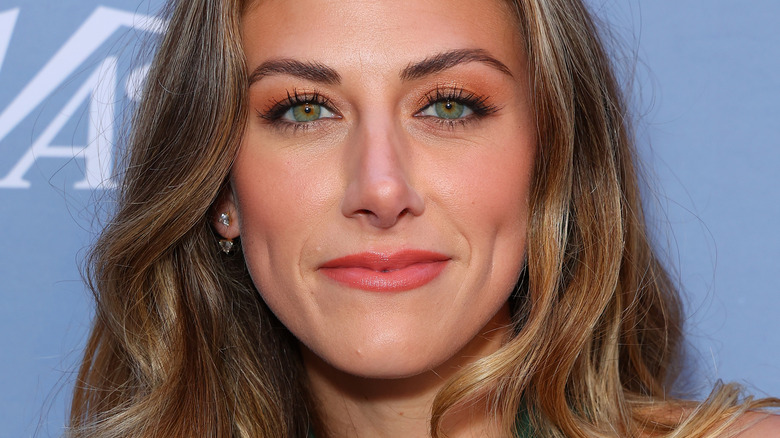 Leon Bennett/Getty Images
This article contains spoilers for "In The Dark" Season 4. 
As part of the mass cancellations of The CW shows in 2022, fans had to say goodbye to the complicated characters of "In The Dark" and, most sadly, Murphy Mason (Perry Mattfeld)'s service dog Pretzel. The four seasons of the show followed Murphy's wild story as a drunken drifter who is also blind. Once the teenage boy she becomes friends with is the victim of an unsolved murder, Murphy makes it her mission to avenge his death. Any viewer knows this takes Murphy and her friends/co-workers Jess (Brooke Markham) and Felix (Morgan Krantz) on a dangerous journey of crime in the name of justice that lasts for more than four seasons. 
The fourth season was the show's last and was jam-packed with wild stories that left "In The Dark" fans wondering how Murphy's story would end up to the very last episode. Now that it's aired, some fans are turning on The CW show they've followed for years due to the unexpected way it ended.
Fans were upset at Murphy's unhappy ending
"In The Dark" fans narrowly saw a happy ending for Murphy as she finally ends up with Max (Casey Deidrick). The two on-again, off-again lovers ultimately accept their feelings for each other and get engaged. However, in the penultimate episode, Max is shot while trying to save Murphy, and none other than Murphy's ex/enemy Josh (Theo Bhat) was responsible. In the final episode, Murphy ends up violently killing Josh with the assistance of Felix and attempts to run away from the crime. It's unknown whether or not Murphy is punished for his murder, but it's a dramatic ending that leaves plenty of questions unanswered.  
Many fans took to Reddit to discuss their thoughts and feelings after "In The Dark" aired the 13th episode of Season 4, which ended up being the show's last episode ever. Mainly, a lot of people were upset Murphy ended up alone and as a savage murderer. "I kept thinking that Murphy would wake up and it would have been a dream that she had brutally committed the murder of Josh in BRANSON MO no less," u/Puzzled_While_3548 wrote on Reddit. "I feel like I need the past 4 years I invested in this series back." u/pizza_nails was similarly dissatisfied, writing, "it's almost like they got the genre wrong like what!!! ladies and gents, stabby stab is not how we solve our problems or grief."
However, some people think that "In The Dark" had to end with Murphy remaining a troubled individual. "It ended exactly how you'd expect it to for someone like her. Her life continues to be one big tragedy," u/Crypto-Cajun wrote on Reddit.