Whatever Happened To Saucemoto After Shark Tank?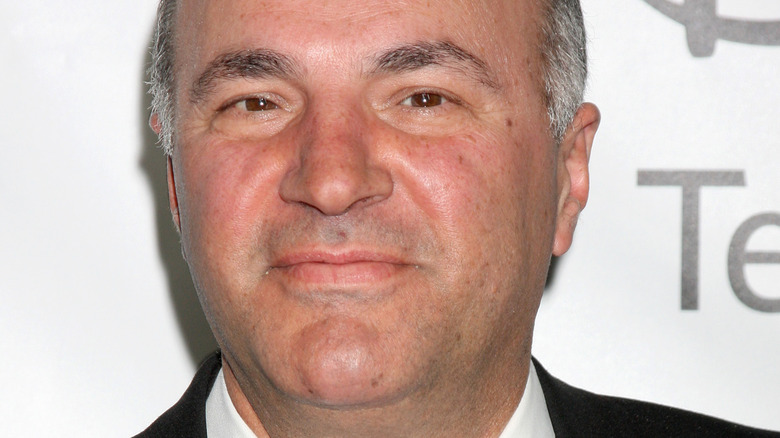 Kathy Hutchins/Shutterstock
We may receive a commission on purchases made from links.
For some people, most foods cannot reach their full potential unless it's paired with the perfect sauce. It could be something as simple as ketchup or as sophisticated is Grey Poupon. However, there is a moment in humanity's past when a new craze suddenly became available, seriously threatening the separation of foods from their corresponding sauce. This indirect consequence came from the sudden popularity of the fast-food drive-through. With foods suddenly becoming mobile, many found a devastating need to sacrifice the sauce so they can handle the food without things getting messy. However, three entrepreneurs stood in front of the Sharks with a solution to this nightmarish scenario.
During Season 10, Episode 25 of "Shark Tank," William Moujaes, Michael Koury, and Tony Lahood, presented the Saucemoto, which hoped to reintroduce the art of dipping to mobile food. Based on information from the official website, the Saucemoto fits directly into your car's air vent, securely holding just about all types of fast food sauce packets, in place. The product also comes with a washable ramekin included, in case you come across a sauce packet that doesn't fit properly. During this episode, it was up to the Sharks to decide whether or not to invest in this brilliant product, and one of them saw its potential. So what happened to the Saucemoto and where is it today?
Saucemoto is available online to give you the perfect car-dining experience
When William Moujaes, Michael Koury, and Tony Lahood presented their Saucemoto product to the carnivores of "Shark Tank," they were asking for a $45,000 investment in exchange for 15% equity in their company. The toothy business moguls were surely interested when they learned that the trio had already moved more than 12,000 orders, bringing in nearly $75,000 at that point. After some back-and-forth negotiating, shark Kevin O'Leary eventually closed a deal, giving the men behind the Saucemoto the $45,000 they were hoping for, but in exchange for 25% equity, making him an equal partner. The entrepreneurs left the stage, ready to take their business to the next level.
Flash forward to today, and it turns out the deal with O'Leary fell through (via Shark Tank Recap). However, that didn't stop the Saucemoto from growing in popularity, along with its sales. It is reported that the Saucemoto brings in an estimated $400,000 in profits a year. As for where customers can purchase this car-condiment-contraption, besides the official website, a two-pack of the Saucemoto can be purchased on Amazon for $10.95. You can also grab a single-pack from Walmart for $5.09, as well. Not a bad price for what may be the greatest accompaniment to food since the art of dipping was invented.