Henry Cavill Has Already Hinted Which Warhammer 40K Characters He'd Want To Play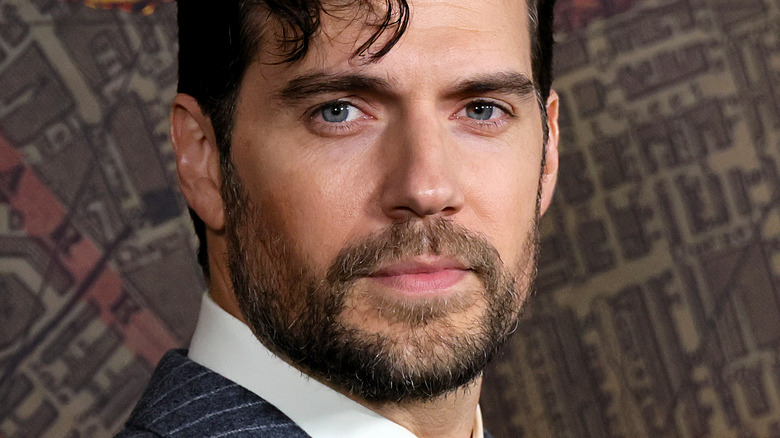 Theo Wargo/Getty Images
Hollywood insiders and DC fandom alike were thrown for a loop this week when it was announced Henry Cavill would not be reprising his most iconic role for the next Superman movie (per Variety). The move is one of many made by new DC Entertainment bosses James Gunn and Peter Safran as they look to overhaul most of the comic book powerhouse's big-screen properties. Cavill's ouster still came as a bit of a surprise as he'd only just stepped back into the cape for a high-profile cameo in Dwayne Johnson's "Black Adam" adaptation.
As for Cavill, Superman marks the second of two major roles he's recently moved on from as he stepped away from the lead role in Netflix's "The Witcher" just a few weeks ago (via Forbes). Despite those losses, it's not all bad news for Cavill these days. In fact, just as the Superman news was breaking, so too was word the beloved actor was already setting up his next potential project, an adaption of the sci-fi fantasy war game "Warhammer 40,000." Though a deal for the adaptation has yet to become official, The Hollywood Reporter claims Amazon Studios is close to making it happen, doing so with Cavill on board as a producer.
With Cavill set to work on the project behind-the-scenes, speculation understandably abounds that he'll eventually take an on-camera role in the project. And the actor has indeed teased which "Warhammer 40k" characters he wants to play.
Henry Cavill has some very specific opinions on who he'd play in Warhammer 40K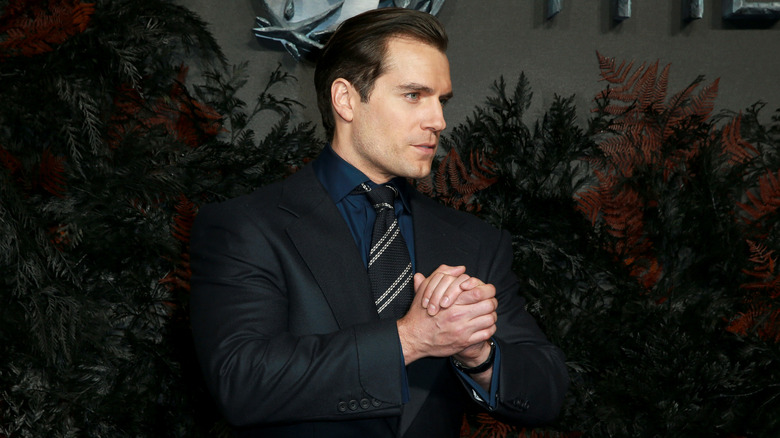 Fred Duval/Shutterstock
If you're not familiar with "Warhammer 40,000," it's a "Dungeons & Dragons"-like fantasy game that offers players the chance to use actual avatars in the guise of miniature, often hand-painted figurines. Those figurines can also be moved around model battlefields as play ensues. The game was first introduced in 1987, and according to The Hollywood Reporter, it's now among the most popular miniature war games in the world, even spawning a popular video game series. Turns out, Henry Cavill is himself a major "Warhammer 40K" fan. During a 2021 interview with Empire, he even named an adaptation as one of his dream projects. 
That dream is close to becoming a reality. And that fact has already led to a fair amount of dream-casting across the internet. Seems, however, the fan-casting actually began in the Empire piece, with the interviewer assuming Cavill might portray Inquisitor Gregor Eisenhorn. Cavill was apparently quick to offer that there are a couple of other characters he might prefer to play. "I mean, I don't know about Eisenhorn necessarily, when you've got [Constantine] Valdor and Primarchs out there," Cavill said, adding, "It seems a shame to be a mere Inquisitor."
Cavill apparently wowed even his Empire interviewer with his knowledge of the legendary warrior and the powerful transhuman beings, respectively. Still, he went on to admit he would enjoy playing the Inquisitor, claiming, "But I would absolutely leap at that opportunity — it's something I'd be very, very excited to do." And Cavill's fans would surely be thrilled to see him play any of those roles.