Steven Spielberg Confirms When Indiana Jones 5 Begins Production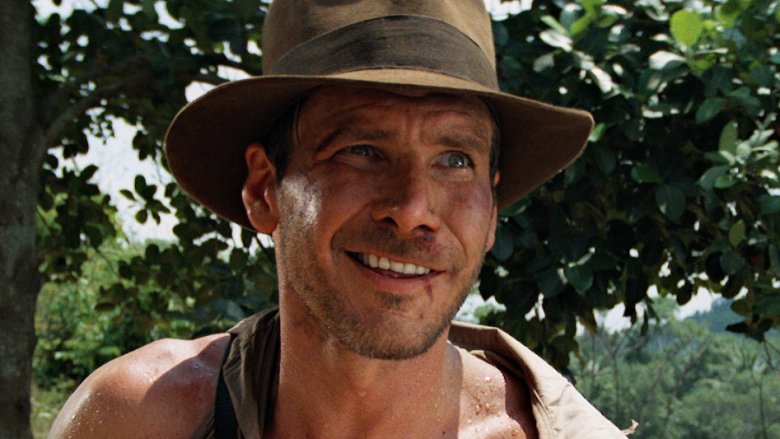 Paramount
Indiana Jones definitely has a future, despite being nuked in a refrigerator.
There's been some confusion about when Steven Spielberg will get to work on a follow-up to 2008's divisive Indiana Jones and the Kingdom of the Crystal Skull, but the director recently said during the Rakuten TV Empire Awards in London (via Empire) that he already has a timeline in place. He made the reveal during a speech and said the production will shoot in England.
"It's always worth the trip when I get to work with this deep bench of talent coming out of the U.K.," Spielberg said. "The actors, and the crew, the chippies, the sparks, the drivers — everybody who has helped me make my movies here, and will continue helping me make my movies here when I come back in April 2019 to make the fifth Indiana Jones movie right here."
The original plan was to release the movie in July 2019, but Disney later said it won't arrive until 2020. We don't know much about the plot, but we know Harrison Ford will be back as the iconic adventurer while Shia LaBeouf won't return as Indy's son Mutt Williams from Kingdom of the Crystal Skull. Screenwriter David Koepp said longtime series writer George Lucas won't have a hand in the script, but Spielberg said Lucas will serve as an executive producer. "I would never make an Indiana Jones film without George Lucas," he said.
There are rumors (via ScreenRant) that the movie could be based on a 1992 Indiana Jones adventure game called Indiana Jones and the Fate of Atlantis, but nothing has been confirmed except that Indy won't be killed off in the movie. 
With Spielberg's sci-fi epic Ready Player One about to hit theaters, the director is also gearing up for a remake of the musical West Side Story. 
Meanwhile, Indiana Jones 5 is expected to arrive July 10, 2020.