Full House's Dave Coulier Names Little Richard As His Favorite Guest Star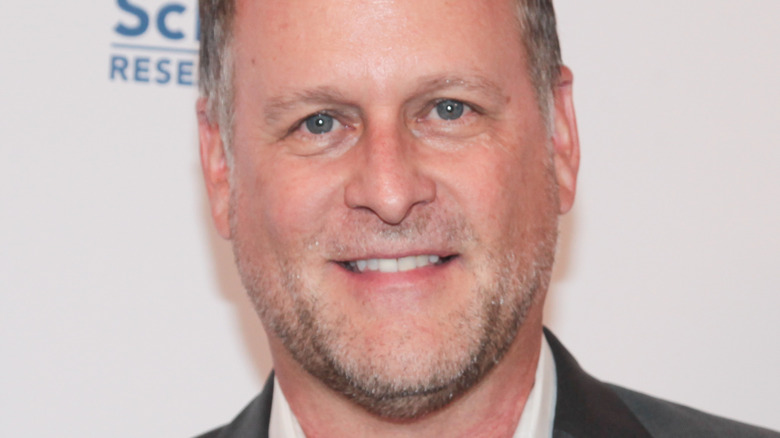 Kathryn Page/Getty Images
On "Full House," the Tanners certainly meet a shocking number of celebrities for a simple suburban family. One of the most notable guest stars were The Beach Boys who made three different guest appearances in the episodes "Our Very First Telethon," "Beach Boy Bingo," and "Captain Video (Part 1)." These guest appearances were largely fueled by John Stamos' long-standing relationship with the group that goes back to his days on General Hospital as he revealed in an interview on "The Kelly Clarkson Show."
The Beach Boys were some of the biggest stars to visit the Tanners, but by far not the only ones. Jaleel White reprised his role as Urkel from "Family Matters" for the Season 4 episode "Stephanie Gets Framed," and famed entertainer Wayne Newton appeared as himself in the Season 4 episode "Viva Las Joey." Even "Wheel of Fortune" co-host Vanna White made an appearance in the Season 7 episode "The Test" both as herself and as an SAT proctor. 
But for Dave Coulier, who played the lovable Joey Gladstone on the show, there was one other guest star whose appearance topped even The Beach Boys' multiple drop-ins, and that star was Little Richard.
I hear you knocking, but you can't come in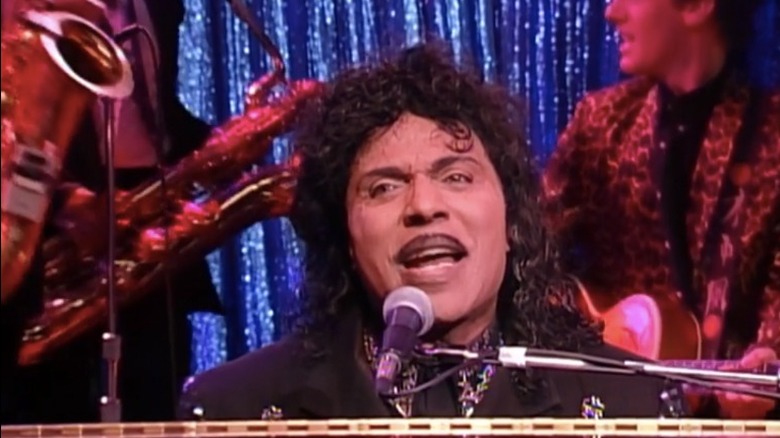 ABC
In a 2012 AMA thread in the subreddit r/IAmA, Dave Coulier was asked who his favorite guest star was on "Full House," and the comedian and actor responded unequivocally with Little Richard. The musician appeared in the Season 7 episode "Too Little Richard Too Late" in which he plays a version of himself who turns out to be the uncle of Michelle's friend Denise. Tanner family talks him into performing at Joey's election rally for PTA president so that he can save the art program at Michelle's school.
Coulier echoed this sentiment when he was asked the same question in an interview with HuffPost later that year. "We had many [guest stars], but Little Richard was on the show and he was just so bizarrely weird and funny and sweet and kind and out of his mind," Coulier explained. "It was just so fun to be around this musical icon who was so flamboyantly overt with every comment. It was just bizarre." 
In the same interview with HuffPost, Jodie Sweetin was asked which guest star she had the most fun working with and she also mentioned Little Richard, who she said accidentally slapped her. "I was standing next to him and we were doing this scene where he was playing the piano and he did a big finish with his hands and it was just like, 'Boom,'" Sweetin recalled. "He felt so bad. But I'm on a fairly short list of people who can say they've been slapped by Little Richard." As unfortunate as that incident is, it certainly does seem like a great honor to have been slapped by Little Richard.