Whatever Happened To Kitty Kasas After Shark Tank?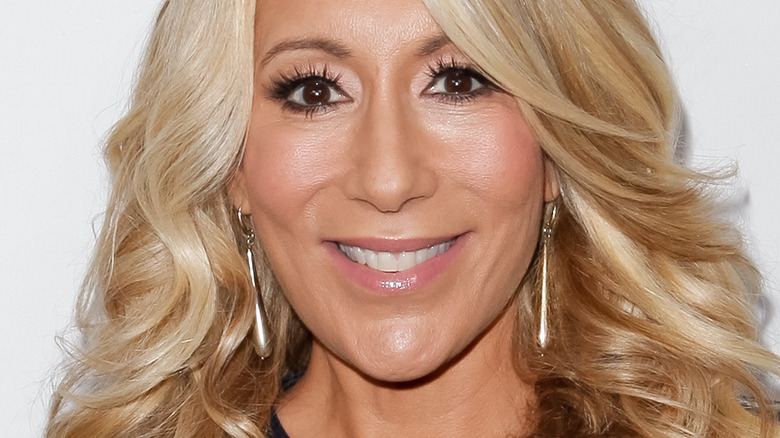 Tibrina Hobson/Getty Images
Pet-based businesses have secured handshake deals from the investors — a.k.a. the sharks — on "Shark Tank" in the past. According to the company's official website, canine apparel store Dog Threads was a hit with Mark Cuban despite his reservations, while Cat Amazing made an agreement with Lori Greiner (via North Jersey). After all, clothes and toys for household animals are certainly a successful market no matter what, as seen with the success of Nikki Lynn and Rusty Niedwick's buisness.
Lynn and Niedwick appeared on Season 10 of the reality show to pitch their own cat-toy line, Kitty Kasas. The company — which makes easy to use, "modern" cat furniture — had done well over two years, and the pair of entrepreneurs were asking for $200,000 in cash from a partner. Kevin O'Leary expressed interest, but Greiner finally agreed to Lynn and Niedwick's terms for 30% equity in the company.
Fans may be curious about Kitty Kasas' success after they appeared on "Shark Tank," so here's what happened to them. 
Kitty Kasas was bought by another company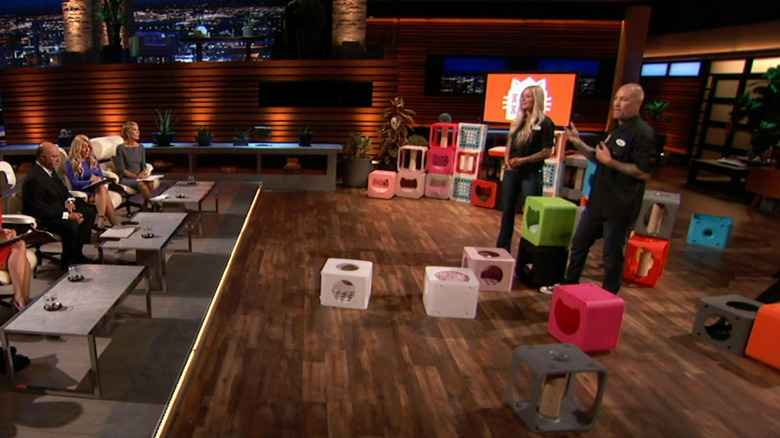 Hulu/ABC
In 2019, pet-toy manufacturer Jolly Pets bought Kitty Kasas from their previous owners (via Pet Product News). The statement from Jolly Pets praised Kitty Kasas' "quality product lines, as well as their focus on design and innovation." The company CEO Robert Miavitz also indicated Nikki Lynn and Rusty Niedwick would still be involved in decision making at Kitty Kasas. 
"Nikki and Rusty's expertise will be invaluable for future product development, and their influence in the cat community cannot be overstated," Miavitz said. It hasn't been confirmed whether Lori Greiner was compensated for her ownership of the company, but one can presume so since she was an investor.
As of 2022, Kitty Kasas is still in business, and their website is active. At least one animal shelter in Michigan is using their designs, according to ABC 10 News, and the toy-line is available on the Petco website for purchase. The cat furniture makers are now one of the many successful businesses boosted by the fame and investing power of ABC's "Shark Tank."