Henry Cavill's Alleged Paycheck For His Black Adam Cameo Unveiled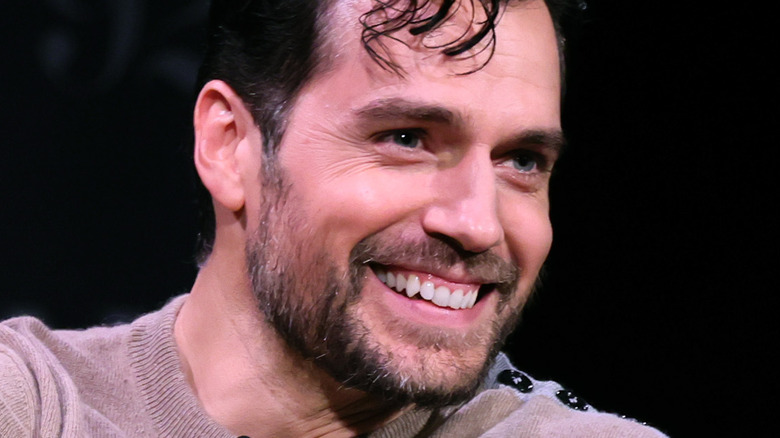 Theo Wargo/Getty Images
As the then-DC Extended Universe prepared to kick off in 2013, fans learned that Henry Cavill would be the next actor to portray Superman. He made his debut via director Zack Snyder's "Man of Steel," and for a few years, he continued to feature prominently in the new cinematic franchise. However, in the wake of the disastrous 2017 release of "Justice League," he basically disappeared from the DCEU spotlight, leading many folks to wonder if they'd ever see him don the cape consistently again or if Warner Bros. wanted to take "The Man of Tomorrow" in a new direction.
As speculation ran rampant, out of the blue, Cavill got the chance to play Superman once more. In 2022's "Black Adam," he appeared in an additional scene to confront Teth-Adam (Dwayne "The Rock" Johnson) himself, seemingly promising a Black Adam-Superman showdown sometime in the future. Sadly, as we now know, this isn't going to happen. As the DC shared universe enters a reset period, Cavill has been removed from the role of Superman going forward. This is arguably the best move for DC Studios at this point, but it's just too bad his time as Kal-El came to an end so unceremoniously.
At the same time, one can't feel too bad for Henry Cavill. After all, he allegedly landed quite a hefty payday for his brief "Black Adam" cameo.
Cavill made out like a bandit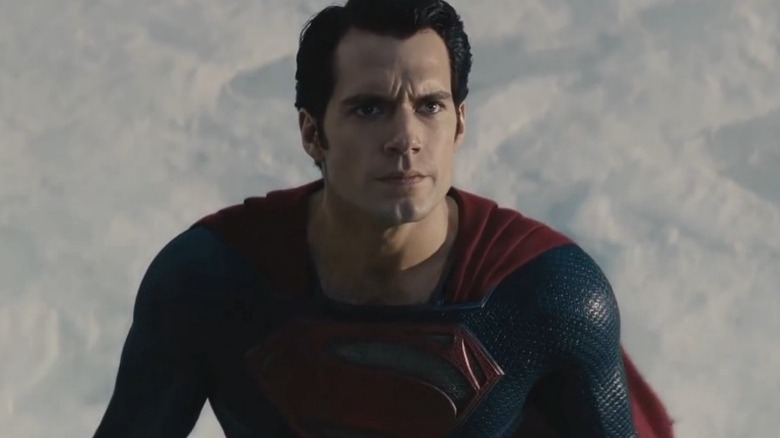 Warner Bros. Discovery/DC
According to Umberto Gonzalez of The Wrap on Twitter, Henry Cavill's incredibly short Superman scene in "Black Adam" reportedly lined his pockets quite nicely. Gonzalez claims that Cavill scored around $250,000 for his quick cameo, but that pales in comparison to his payout as Geralt of Rivia — a lead role he's also recently lost — for Netflix's "The Witcher." Cosmopolitan notes that for the first season, he was paid roughly $400,000 per episode, which was upped to over $1 million per episode for Season 2. Of course, one has to remember that these numbers were for full episodes, not a scene that clocked in under a minute.
Additionally, Gonzalez reveals that Cavill was also paid for one other cameo in a yet-unreleased DC Comics-based production. The increasingly controversial "Flash" from director Andy Muschietti supposedly included a cameo by Cavill as Superman as well. This is said to have netted him an additional $250,000, bringing his recent DC pay up to a staggering $500,000 in total. However, unlike the "Black Adam" guest spot, we more than likely won't get to see Cavill's "Flash" appearance. Reports indicate that the scene involving him wound up on the cutting room floor, likely due to his Superman departure.
It wasn't all about the money for Cavill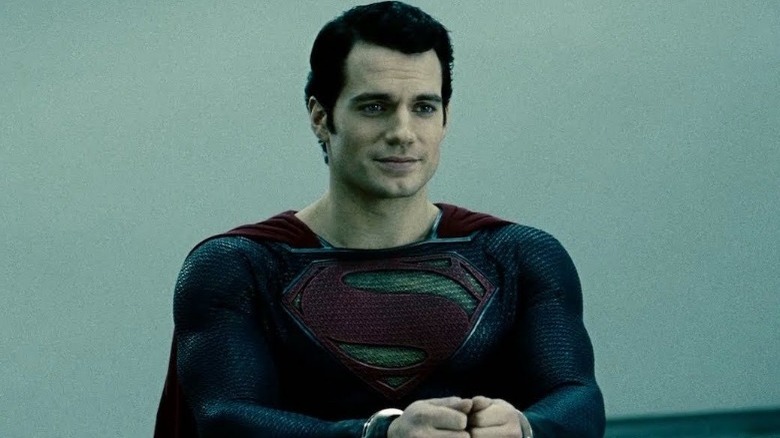 Warner Bros. Discovery/DC
Based on these numbers, it's hard to dispute that Superman has been an incredible moneymaker for Henry Cavill over the years. At the same time, one has to question if it was ever truly about the money for him. It's impossible to deny how much he adores the character, as evidenced by his performances and the way he's talked about it over the past decade. If you really want hard-hitting proof of his love for Superman, though, look no further than the Instagram post he made to announce that his time as "The Man of Steel" had officially come to an end.
"We can mourn for a bit, but then we must remember...Superman is still around. Everything he stands for still exists, and the examples he sets for us are still there," he wrote in his highly emotional and passionate December 14, 2022 post. He adds, "My turn to wear the cape has passed, but what Superman stands for never will," recalling to readers the timeless nature of Superman's ideals such as hope, compassion, and truth. Time will tell who will be fortunate enough to play Superman next, but they clearly have some big shoes to fill.
We'll have to wait and see what the future holds for Henry Cavill and the Superman character now that they've parted ways. Hopefully, the future is bright for both as well as their respective supporters.