Criminal Minds: Evolution's Joe Mantegna Says Anything Is Possible In Regards To A Spencer Reid Appearance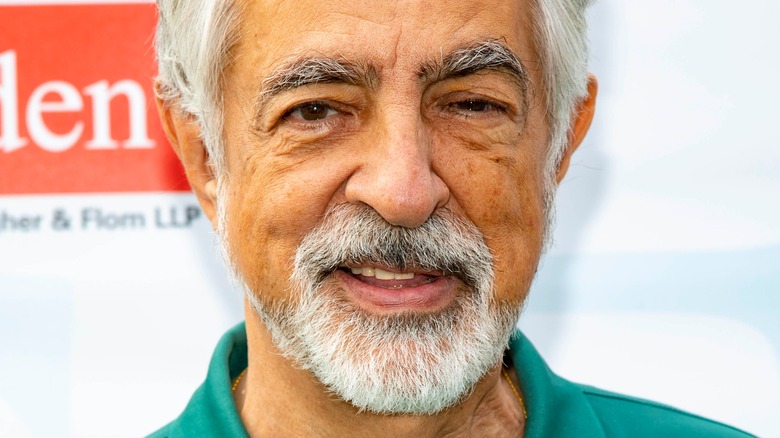 Eugene Powers/Shutterstock
"Criminal Minds: Evolution" has been a surprising revival in many ways, and may be the rare follow-up to a series that enriches the story that came before it. The original "Criminal Minds" was canceled after 15 seasons on CBS, but Paramount+'s sequel to the series has been unbounded from network restraints and critics have taken notice of the newer and darker take on the original. Variety said the revival went to "a more mature territory with deliberate pacing and a renewed focus on the profilers solving the murders. Meanwhile, Collider noted the darker tones and claimed it may even be superior to the show's original run.
But with the revival comes a cast that looks different than the original series' ensemble. "Criminal Minds," always had a large, rotating cast of series regulars. Mandy Patinkin, who played Jason Gideon, left after Season 3, while Shemar Moore's Derek Morgan left after Season 11, to name a couple of examples. Yet, there remains the open-ended question of whether or not the actors who left the original show are ever going to make another appearance in "Evolution."
One question going into the spin-off was whether or not we would eventually see the return of fan-favorite Spencer Reid (Matthew Gray Gubler), who was a mainstay of the original show for all 15 seasons. While he hasn't appeared thus far, no one has exactly ruled out the possibility.
Criminal Minds: Evolution star Joe Mantegna teases Spencer Reid's possible return
Rich Fury/Getty Images
Speaking with Smashing Interviews Magazine, Joe Mantegna talked about the show and its shifting tone as it moved to streaming. Teasing what was to come, he remarked, "I think the fans are going to see there's going to be a few wrinkles, a few changes and a few interesting things that's going to happen." When asked if this could possibly mean the return of Spencer Reid, he didn't rule out the possibility of it. "Anything is certainly possible. We refer to him. I think I have a line where I kind of say that I'm thinking of giving him a call. Let the fans take that for what it's worth."
According to showrunner Erica Messer, Spencer Reid hasn't appeared in "Evolution" mostly due to scheduling conflicts. In an interview with Deadline, she explained that Matthew Gray Gubler was not available during the months that they had to be in production.
As for whether or not Reid will make his reappearance? As Mantegna alluded, it is certainly not out of the realm of possibility.