Shia LaBeouf Biopic Honey Boy Casts Lucas Hedges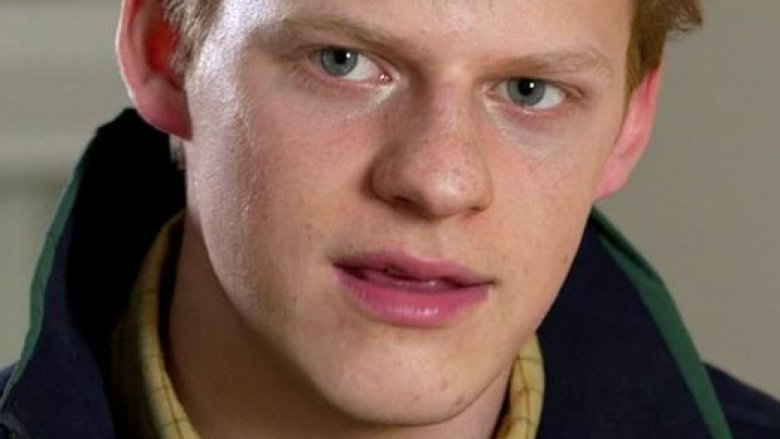 Lucas Hedges, known for his work in Manchester by the Sea and the recent Greta Gerwig-directed hit Lady Bird, has been cast in Shia LaBeouf's upcoming biopic Honey Boy (via Tracking Board). 
Taken from the nickname LaBeouf's father gave him when he was young, Honey Boy is based on LaBeouf's childhood and his "explosive relationship with his father." LaBeouf, who wrote the script under his pseudonym Otis Lort, will portray his own father James. Hedges will play LaBeouf (as Otis Lort) at age 22. 
A report by Showbiz 411 provided a summary of the film's premise: "Otis Lort is a 12-year-old kid who's a rising star on television, but his life revolves around his father James, a man with a past so checkered they might as well paint it black. An ex-con, a recovering drug addict, James is an unemployable trainwreck, a narcissist, a terrific conversationalist, but an utterly unreliable father. Ten years later, 22-year-old Otis is well on his way to being a trainwreck himself: he's almost unemployable in the movie industry, he's diagnosed as suffering from childhood PTSD, and he's having a hard time preparing himself for the biggest event of his life: the imminent meeting with his father whom he hasn't seen for years."
Israeli-American filmmaker Alma Har'el, the mind behind Bombay Beach, is attached to direct the film. Brian Kavanaugh-Jones and Chris Leggett will produce. The creatives are still looking for an actor to play young Otis, having previously sent out an open casting call. Submissions are apparently due by Monday, March 19, so perhaps another Honey Boy casting announcement will be coming soon. 
In addition to appearing in supporting roles in Manchester by the Sea (which earned him an Academy Award nomination) and Lady Bird, Hedges also starred in the Oscar-winning film Three Billboards Outside Ebbing, Missouri. Up next for Hedges is the Joel Edgerton gay conversion therapy film Boy Erased, as well as Jonah Hill's forthcoming directorial debut Mid '90s, which stars Alien: Covenant actress Katherine Waterston. Lucas Hedges also recently wrapped Ben Is Back, the Julia Roberts-starrer directed by his father, Peter Hedges, and The Peanut Butter Falcon. 
Fans can next catch Shia LaBeouf in Borg vs. McEnroe, which is due out on April 13. 
Honey Boy doesn't yet have a release date, but production is scheduled to begin in Los Angeles later this year.