Black Panther's Advance Ticket Sales Are Topping Captain America: Civil War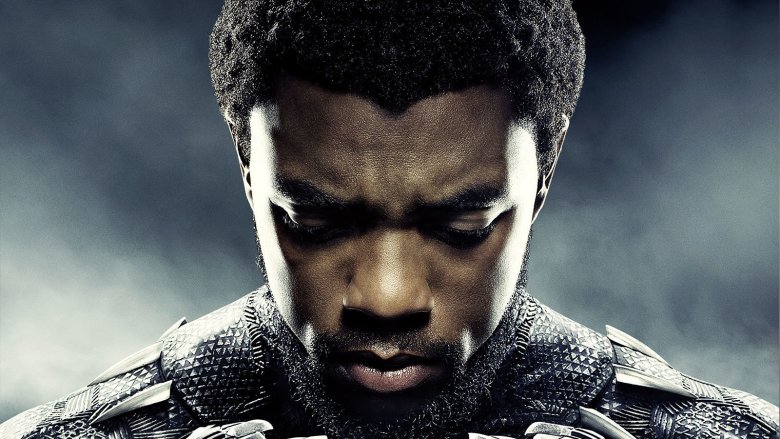 It's good to be the king. According to Deadline, advanced ticket sales for Marvel's upcoming Black Panther are topping the team-up film Captain America: Civil War, hinting that T'Challa and Wakanda will make a huge impact on the box office.
Black Panther follows Chadwick Boseman's T'Challa as he heads home to the technologically advanced African nation of Wakanda to take his place as king. His mettle is tested when the dissident Erik Killmonger (Michael B. Jordan) begins to threaten his rule. He will also have to deal with Ulysses Klaue (Andy Serkis), who presents a threat to the Wakandan way of life, and Winston Duke's M'Baku, who is part of a mountain tribe that opposes T'Challa's power.
Black Panther was recently voted as one of the most anticipated films of 2018, falling only behind Marvel's Avengers: Infinity War. Tickets for the film went on sale on Monday night, and it was able to beat out Civil War for a record number of presale tickets in its first 24 hours online. Although advanced ticket sales are not always a sign of box office success, Civil War did go on to a $179.1 million opening weekend and a $1.15 billion total haul, hinting that Black Panther could have big bucks in its sights. (via Box Office Mojo)
The rest of Black Panther's cast includes Letitia Wright as T'Challa's tech genius sister Shuri; Lupita Nyong'o as Nakia, a Wakandan spy and member of T'Challa's personal guard; Angela Bassett as T'Challa's regal mother and advisor Ramonda; Danai Gurira as Okoye, the head of T'Challa's all-female secret service the Dora Milaje; Forest Whitaker as the shaman Zuri, who provides a father figure for T'Challa; Daniel Kaluuya as T'Challa's best friend W'Kabi; and Martin Freeman as CIA operative Everett K. Ross. 
Ryan Coogler directs Black Panther based on a script he co-wrote with Joe Robert Cole. The film is due out on Feb. 16, 2018.