Kirsten Vangsness On What It's Like Being Back For Criminal Minds: Evolution - Exclusive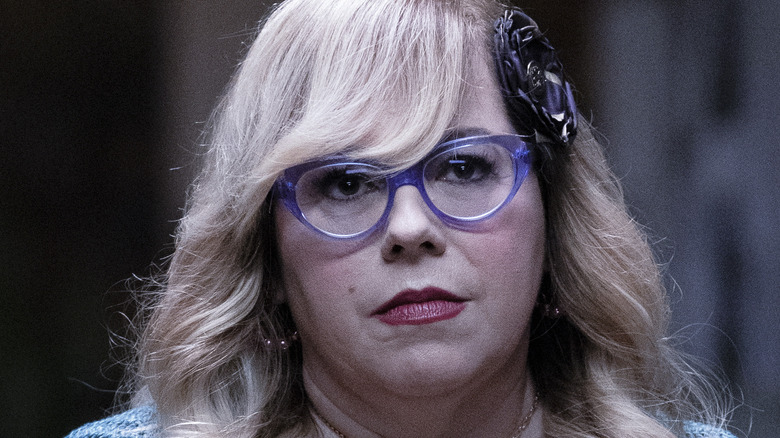 Paramount+
"Criminal Minds" was a bona fide hit for CBS for 15 years, surprisingly ending its network run in 2020. Now, the series has been revived on Paramount+ as "Criminal Minds: Evolution," in which the FBI agents in the Behavioral Analysis Unit (BAU) return to work after the COVID-19 pandemic in order to hunt down a sophisticated serial killer who has woven a cross-country web of murderous affiliates.
Much of the original cast has returned for the series, including Joe Mantegna, Paget Brewster, Aisha Tyler, and Kirsten Vangsness, who plays technical analyst Penelope Garcia. In the latest series, which is considered to be Season 16 of the original, Garcia reluctantly returns to the BAU to lend her hacker-level skills to the investigation despite having walked away from the job at the end of Season 15.
During an exclusive interview with Looper, Kirsten Vangsness reflected on what it was like to be back on the "Criminal Minds" set after a two-year hiatus.
Vangsness is already hoping for another season of Evolution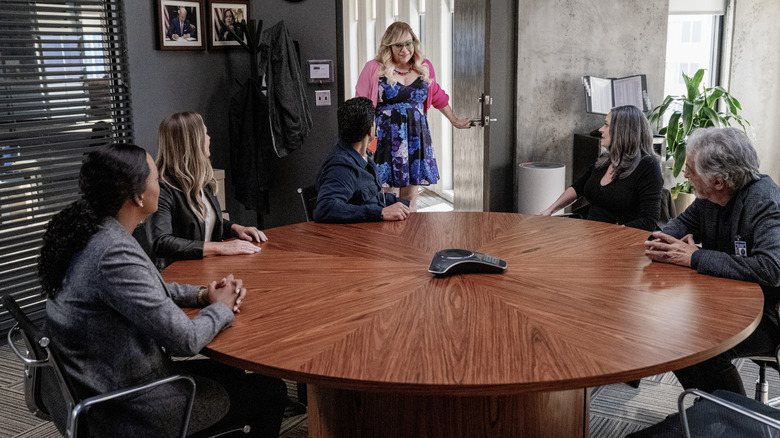 Michael Yarish/Paramount+
When asked what it was like to step back into Garcia's shoes on "Criminal Minds: Evolution," Kirsten Vangsness was quick to point out it wasn't as short of a hiatus as it seemed. While Season 15 aired in January 2020, the cast actually finished shooting the season in March of the previous year.
"So it was longer to us than it was to everybody else, and there was a feeling of 'We're never going to do this again,'" she said. "It was a miracle we got to do it that long."
As for being back for Season 16, Vangsness called it "amazing" and thinks of it as a pinch-me moment in her career.
"I'm still like, 'What?'" she said, admitting, "I already want them to bring it back [for another season] so bad. I know all of us do. So, so, so bad. Even [for] this [one season], I'm like, 'I can't believe I got to do a whole season.' It's so pleasurable."
In addition to reuniting with her co-stars, Vangsness is thrilled with the "Criminal Minds: Evolution" storyline so far, especially the fact that the updated format allows more room to peek behind the curtain when it comes to the BAU and its agents. "The thing I love about the show is it's a show that's going to give you the feels," she said. "But it's also deeper; you're in it more. You feel like you're going behind the scenes. It's great ... Just wait. It gets better."
"Criminal Minds: Evolution" airs Thursdays on Paramount+.