Walker Independence's Mark Sheppard Has Always Had A Soft Spot For Playing Darker Characters - Exclusive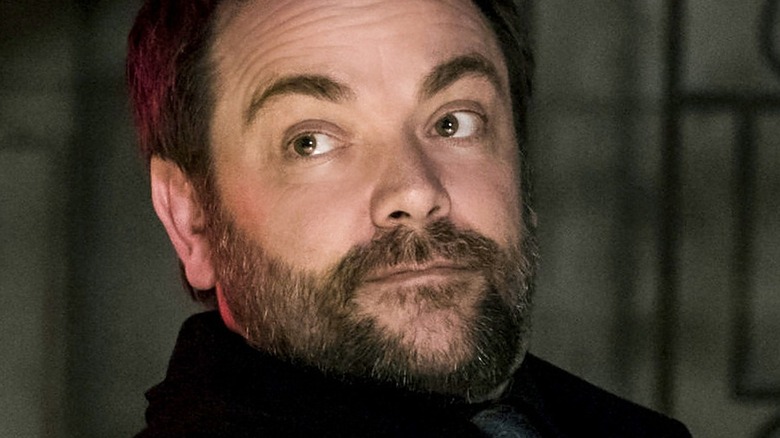 The CW
For decades, Mark Sheppard has been delighting genre fans with his particular brand of sassy, smarmy villains. Though he'll defend his characters until the end of time, they're seldom the heroes of their stories — and they don't need to be. It's clear to everyone who watches Sheppard's shows that the actor deeply enjoys his roles and all of the chaos they have to offer their fictional worlds (and the fans watching at home). 
Sheppard carved out a place in the "Supernatural" universe as Crowley, the King of Hell. He was initially slated for a smaller role, but he brought such a fun energy to the show that he stayed on for years — a nearly impossible feat for characters on that particular show. More recently, Sheppard teamed up with former co-star Jared Padalecki to take on the role of Hagan in "Walker Independence." There, he channeled P.T. Barnum and Sir Richard Burton into Hagan. And under his relatively smarmy demeanor, Hagan proves to have more humanity than fans expected. 
Looper spoke to Sheppard during an exclusive interview, where he offered insight on why he loves taking on villainous roles like Crowley on "Supernatural" and Hagan on "Walker Independence." 
The king of hell or lovable villains?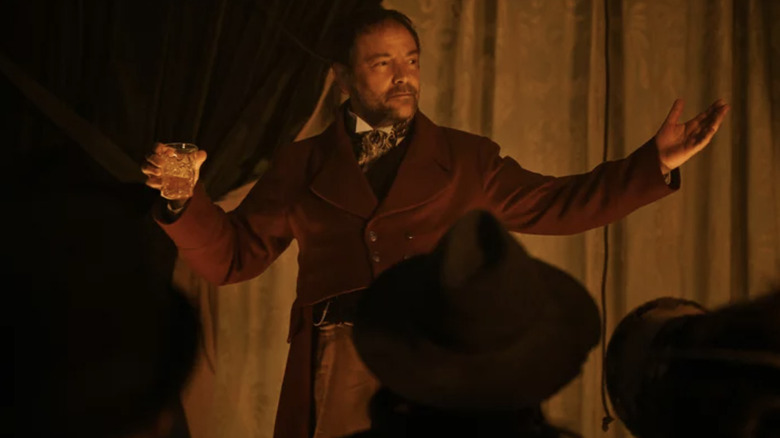 The CW
On what draws Sheppard to some of these grandiose and mildly sketchy characters like Hagan on "Walker Independence" and Crowley in "Supernatural," he joked, "How dare you." Sheppard repeated the sentiment after we said, "Don't deny it. You know it's true."
On a more serious note, he said, "I've been lucky enough to tell stories on television since 'X-Files.' I've always said there [are] two types of characters that are worth playing for me. The first is the guy that sells them out before they've left the planet, which can be Dr. Zachary Smith in 'Lost in Space.' In the original pilot, he's actually a terrorist who destroys their chances before they leave. Then, it became high comedy after a while."
It's pretty clear to anyone watching any of Sheppard's mildly villainous roles that the actor has fun with his roles — and that's precisely what makes them so iconic and fun to watch. "You can take that as far as William H. Macy in 'Fargo.' They're great characters to play, wonderful characters to play," Sheppard added. "The other great character to play is the last sane man in the universe, which is Eddie Albert, in 'Green Acres.' A lot of the characters that you say are — people have called me grouchy or grumpy or staunchy. [They're] people who've got their own set of rules and are extremely annoyed that people aren't listening to them."
Mark-shaped villains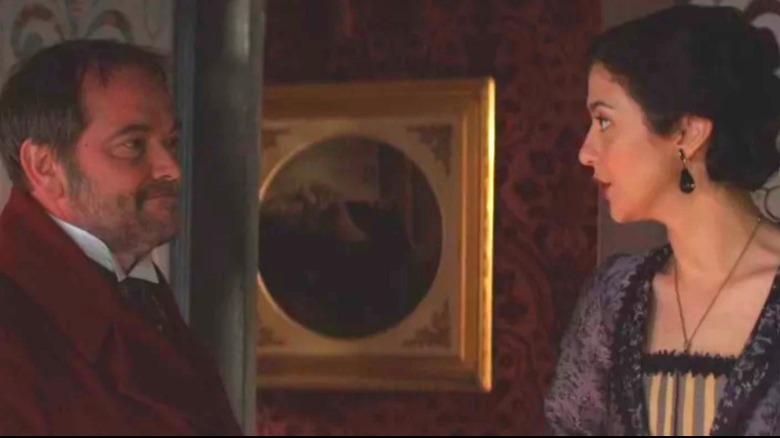 The CW
In addition to his own characters, Sheppard is inspired by other villainous roles. "I think of Gert Fröbe playing Goldfinger. This James Bond guy keeps irritating him and gets in the way of him doing what he wants to do," he continued. "I've always loved those characters. I've always loved the ability to tell stories, and I've been lucky enough to do that for a long time."
Not only does genre TV offer Sheppard multiple opportunities to play these characters, but he's cemented himself firmly enough in the genre that his name is often the first one that comes to mind when these character opportunities pop up. "I'm grateful to genre as well as mainstream for the opportunity to do so. I'm very grateful to The CW for going, 'This is Mark-shaped. Let's see what we can do with that. Let's throw this at him and see what he does with it,'" Mark noted. "Moose [Jared Padalecki] is one of my favorite people on the planet. It's a labor of love. I hope the show goes for long enough that people get to experience that feeling they've had while being there." 
"Walker Independence" airs Thursdays on The CW, with new episodes streaming for free on The CW app and website the next day.