Walker Independence's Mark Sheppard Was Instructed To Channel P.T. Barnum And Sir Richard Burton Into Hagan - Exclusive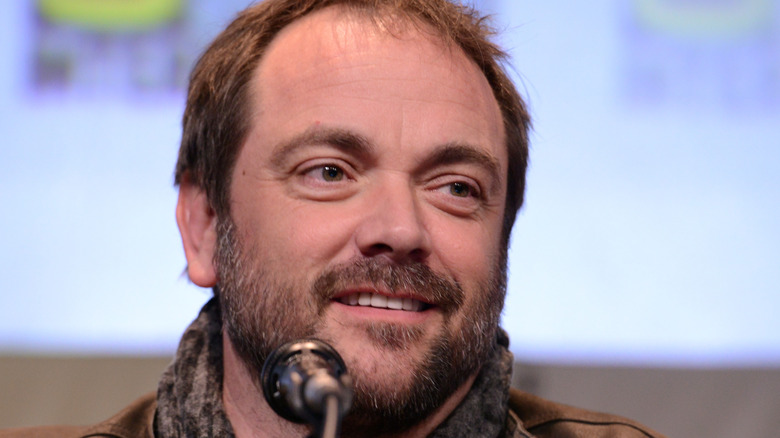 Albert L. Ortega/Getty Images
You can't have a Western without a hefty dose of historical elements, and "Walker Independence" isn't disappointing in that arena. Not only is the show lifting the curtain of the diverse populations that actively lived in the West, but the series infuses everything from period costumes, sets, and entertainment from the era.
In fact, the Founder's Day celebration in Season 1, Episode 4 — "Pax Romana" — has almost a World's Fair and circus vibe — making Sheppard's portrayal of Hagan that much more fitting. So, what exactly was Sheppard going for in his portrayal of Hagan's showmanship and slightly slimy demeanor?
Looper spoke to Sheppard during an exclusive interview, where he explained that series creator Seamus Fahey instructed him to channel two famous historical trailblazers in his portrayal of Hagan. He also dove deep into his character's psyche and the human condition as a whole to lend insight into Hagan's use of elixirs.
Dipping into history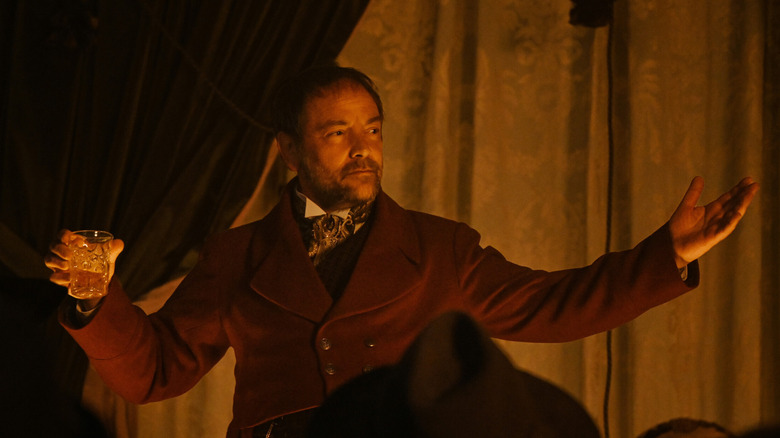 The CW
On whether any characters or historical figures helped inspire Sheppard's take on Hagan's showmanship qualities, he said, "Seamus gave me a great note. Seamus Fahey and I worked together on 'Battlestar [Galactica]' back in the day. He's a wonderful writer, and I love him dearly. He's [an] amazingly smart man," Sheppard explained. "He said, 'It's pretty much P.T. Barnum meets Sir Richard Burton.' I'm like, 'Whoa, that's a hell of a ... ' Aim a little high there, son." Of course, Sheppard pulled it off and then some.
Even though Hagan has deep roots in the town, he's willing to give it all up to save Kate. "The truth is, Hagan is a founding father of the town of Independence, and Independence is nothing. It's nowhere. It's post-Alamo — [the] early foundation of Texas' independence. He's building this brick-and-mortar thing," he added. "He's a man who loves theater, and he's a man who loves art. The thing about Kate and Hagan is that Kate is very much Hagan's conscience and constantly helps steer Hagan into not doing the wrong thing."
While it seems like Hagan will have to find his own moral compass without Kate, changes are brewing in Independence, and Hagan's characterization is a strong indication of the time. Sheppard noted, "The railroad's coming, all these things are changing, all these people's stories are starting to converge in this little town."
The human condition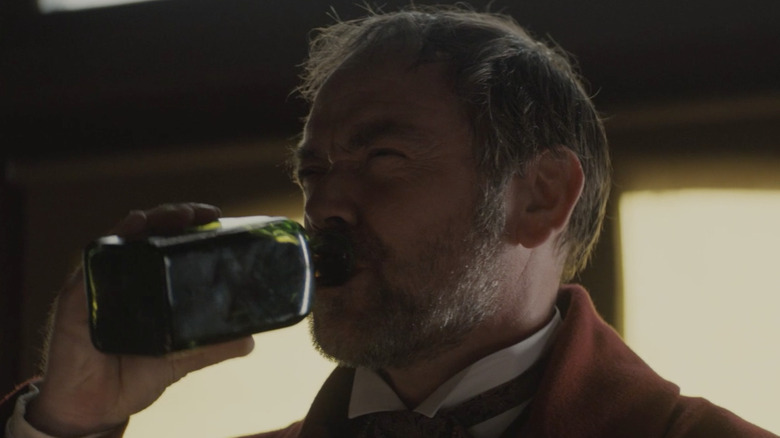 The CW
Despite Hagan's clear intelligence, he's still swindled by elixirs and grifters. Sheppard has an idea of what makes so many people susceptible to those kinds of snake oil scams. "We're never tall enough, pretty enough, thin enough, happy enough. That's the human condition," he explained. "The human condition is when we start looking for things outside ourselves to fix us. I'm sober a long time, 32 years." That's an incredible feat for anyone to undertake.
And though Hagan's quirks may induce some eye rolls, they're important to him. "While I giggle, or you may giggle at the Hagan drinking elixirs, to which Kate is like, 'You're out of your mind. Why are you doing this? You're an idiot.' He also buys a lot of hats [but] never wears them," Sheppard added. "It's the human condition. We're wired that way. It's what we are — the fragility of the human condition. Hagan wouldn't be interesting if he was a winner. He's been a winner in his time, but he also understands the nature of loss."
There's still hope that Sheppard may come back as Hagan, though. He said, "I don't know. That's a question for Seamus more than anyone else. If they ever asked me to do it, [I'd] be there."
"Walker Independence" airs Thursdays on The CW, with new episodes streaming for free on The CW app and website the next day.