The Forgotten Married... With Children Spin-Off Attempt That Starred Keri Russell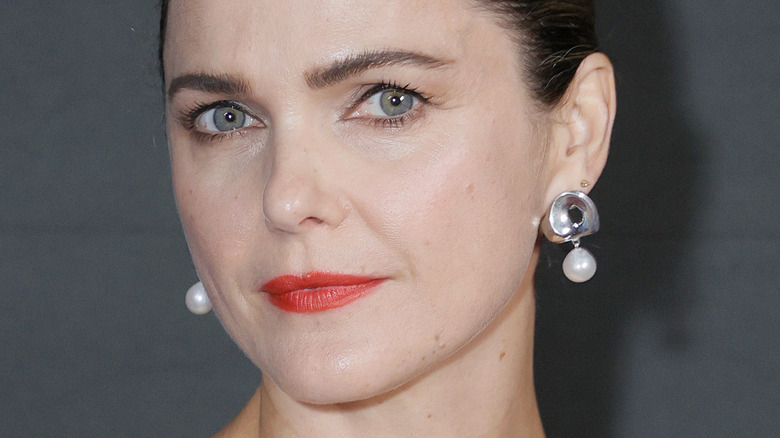 Michael Loccisano/Getty Images
There are plenty of newer TV viewers out there who have no idea what it was like to have "Married... with Children" on the air, back in the day. The show, which could have been labeled "America's anti-family," knew no boundaries when it came to pushing hard against the so-called "politically correct." The series starred Ed O'Neill as Al Bundy, father to kids Bud (David Faustino) and Kelly (Christina Applegate) and far-from-loving husband to Peggy (Katey Sagal). Its backward take on the American sitcom family led not only to its popularity but also a few tries at a spin-off series.
There were actually multiple different goes at a spin-off from the popular Fox show, each one following a different main character. The first one was the only show that made it to air as its own program, and that was "Top of the Heap." It followed Charlie Verducci (Joseph Bologna), best friend to Al, as he tried to help his son, Vinnie, (Matt LeBlanc), find himself a financially secure wife. 
Despite the failed attempts, which also included a spin-off entitled "Enemies," a series that would've followed Kelly's friends in a parody of the successful "Friends," there was one try that seemed to have legs before it was eventually canned, just like the others. The show was supposed to follow Al and Peggy's son Bud's adventures in college, and while she was largely unknown at the time, the spin-off series would have featured a future star in Keri Russell.
Keri Russell's show made it to air, but as an episode
When a series is as successful as "Married... with Children" was, it's easy to overlook its failures. One of these missteps is the one Fox Network made with its attempt to spin off the beloved series, and have one of its main characters, Bud, go off on his own televised path. Fans unknowingly got to witness the pilot of this new series as it was first shown as a Season 9 episode of the flagship show. It was Episode 26, "Radio Free Trumaine," where this new idea began, though it ended almost as quickly as it started.
This potential backdoor pilot featured not only Faustino but also Keri Russell as his possible love interest. "Grey's Anatomy" star Eric Dane even played a radio DJ in this episode. The initial storyline followed Steve Rhoades (David Garrison) as the dean of Trumaine University, who is also the antagonist for the school's radio station DJs. A simultaneous plotline focuses on Bud; the Bundy son is dating April Adams (Russell), who needs to choose between him and a Russian student who plays for the basketball team. When it was all said and done, the episode ended up being one of the lowest-rated chapters of the entire season on IMDb.
That was seemingly enough for the spin-off to be stopped dead in its tracks. It was pretty clear that cashing in on possible connected shows was not meant to be. Despite the fact "Married... with Children" only lasted two more seasons thereafter, cast members Ed O'Neill, Katey Sagal, and Christina Applegate all went on to enjoy successful careers, while "Radio Free Trumaine" guest stars Dane and Russell ended up doing alright for themselves as well.