The Blacklist's Harry Lennix Never Wants The Show To End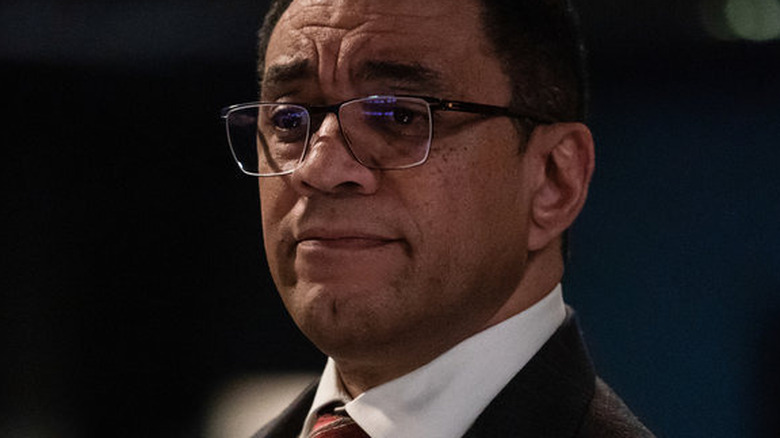 Heidi Gutman/NBC
Fans of NBC's "The Blacklist" have had some, well, mixed thoughts about the show's progress as the show has moved through its ninth season and prepares to embark upon its tenth on February 10. Since they're facing down their second season without Liz Keen (Megan Boone), the show's former central protagonist, they have a hard row to hoe when it comes to pleasing their audience. In fact, some fans are worried that "The Blacklist" is going to be canceled amid its move to a new timeslot.
Despite concerns that the program is getting a little long in the tooth, "The Blacklist" still has a hugely devoted fanbase willing to follow it anywhere. And the show's cast seems to have absolutely no qualms about the show's longevity, being unconcerned with worries that the show might be running out of steam. In fact, Harry Lennix, who plays Harold Cooper on the show, is incredibly grateful for his role and hopes that it goes on for as long as possible.
Harry Lennix is grateful for his role on The Blacklist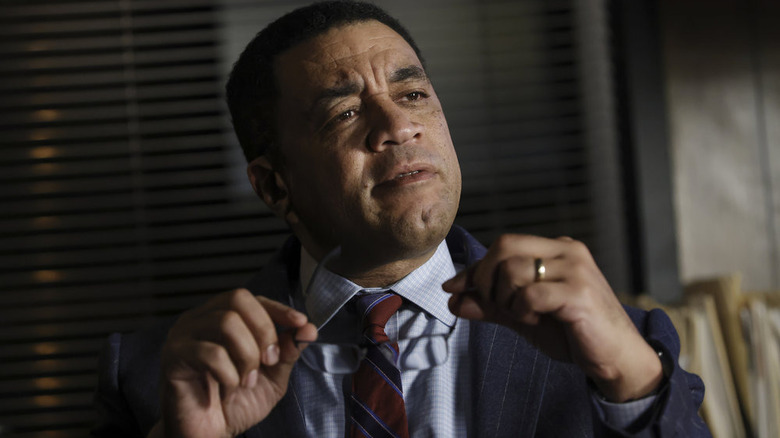 Will Hart/NBC
During a January 2021 interview with Collider Connected, Harry Lennix expressed his joy about working on "The Blacklist" and his hope that the show will keep going for as long as possible. "I'm grateful for the job. And I like the job, in addition to being grateful," he said. Adding that while Cooper currently doesn't have the opportunity to drive much of the show's storyline, he truly enjoys acting on the program, especially compared to other gigs he's had. "There have been shows where I couldn't wait to have them done. But not this. I hope it goes for, you know, another 12 seasons." He added that had the show ended after its third season, maybe he'd feel differently, but he truly feels that the show has improved as it has aged.
Lennix then compared the show's possible span to that of "Gunsmoke," one of the longest-running television shows of all time. Lennix believes that the show's concept is so open that it could conceivably match the 20-season run of "Gunsmoke." "You know that the criminals aren't going to stop coming, right? These guys are infinitely inventive with, you know, the weirdos that they create for 'The Blacklist.'"
Will Lennix get his wish? If the show manages to hold its fanbase after moving to Sundays in 2023, anything is possible.